Last-gen sales push CoD to Black Friday record, UK #1
67% of sales on PS3/360 for Activision's shooter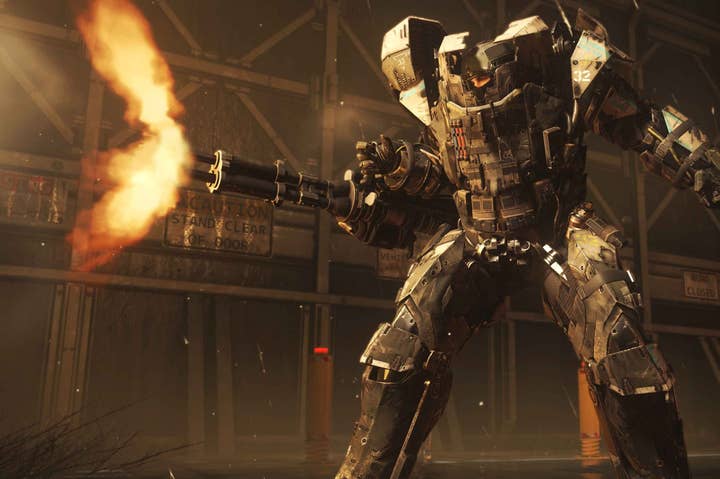 A rush of Black Friday sales for last generation formats has propelled Call of Duty: Advanced Warfare to number one on the UK retail chart, as well as giving it the highest ever Black Friday sales total for any game in the UK.
Sales for the game were up 110 per cent on last week, which saw CoD replaced at number one by the new-gen reissue of GTA V. This week, the situation is reversed, with GTA swapping places with CoD and taking third. An incredible 67 per cent of Black Friday week sales of Advanced Warfare were for PS3 and Xbox 360, thanks to some aggressive discounting.
EA's FIFA also saw the benefit of the weekend's sales, jumping up to second in a race with GTA which saw it triumph by just 1,500 copies. Far Cry swaps places with the football sim to land fourth, just ahead of Unity.
Fifth and sixth this week are new entries, with Pokemons Alpha Sapphire and Omega Ruby nestling in together for the biggest Pokemon launch week ever, whilst Drive Club springs from 33rd to eighth. The Wii U release of Super Smash Bros, touted as a potential sea-change for Wii U sales along the same lines as Mario Kart 8, only managed 13th, even when combined with sales on 3DS.
Charts are courtesy of UKIE and Chart-Track Gfk.
| Last Week | This Week | Title |
| --- | --- | --- |
| 3 | 1 | Call of Duty: Advanced Warfare |
| 4 | 2 | FIFA 15 |
| 1 | 3 | Grand Theft Auto V |
| 2 | 4 | Far Cry 4 |
| 6 | 5 | Assassin's Creed Unity |
| New Entry | 6 | Pokemon Omega Ruby |
| New Entry | 7 | Pokemon Alpha Sapphire |
| 33 | 8 | Drive Club |
| 18 | 9 | Assassin's Creed IV: Black Flag |
| 14 | 10 | MineCraft: Xbox Edition |