Kotaku and Gizmodo Media Group workers strike
Gaming site staff and counterparts from other sites say G/O Media has refused to provide written counterproposals to good-faith bargaining efforts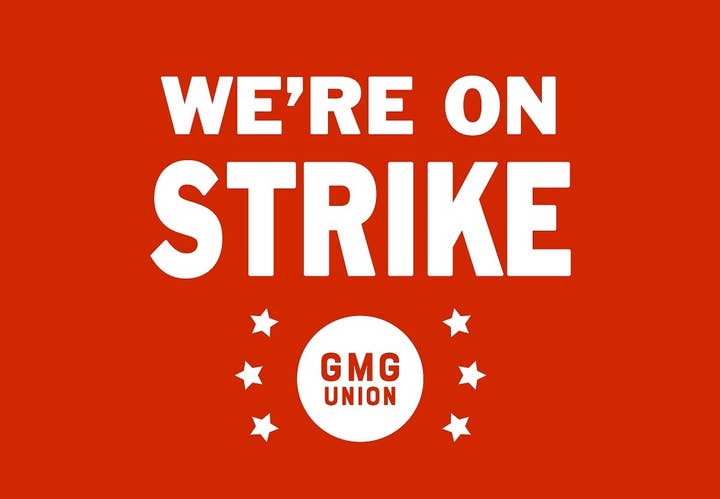 The Gizmodo Media Group Union went on strike today, with staff at Kotaku, Gizmodo, Jalopnik, Jezebel, Lifehacker, and The Root all halting work and asking people not to visit their sites for the duration of the strike.
The group's existing contract with G/O Media expired last night, and the union identified a number of issues on which it could not come to an agreement with the company for a new contract.
"Since January 31, the Gizmodo Media Group Union (GMG Union) and G/O's Media's outside counsel have met five times," GMG Union said. "Every session, the company's outside counsel sidestepped and delayed, refusing to provide written counterproposals to the union's good-faith proposals. How can you bargain a contract when the people across the table won't even clearly state what they're advocating for?"
The union said G/O Media was refusing to add work-from-home flexibility into the contract or commit to keeping its remote workers remote. (Earlier this year, G/O Media saw almost half of The AV Club staff depart when they were given the choice of relocating to Los Angeles or losing their jobs.)
The union also criticized the company as being unwilling to commit to healthcare standards for trans employees, sufficient parental leave, or diversity hiring initiatives, as well as "lowballing" salaries.
"Kotaku staff is [very] trans, non-binary, and genderqueer," Kotaku editor-in-chief Patricia Hernandez said on Twitter. "I stand with them, and everyone else at G/O Media fighting for better working conditions to make the content that you love."
The union said 93% of its membership participated in a strike authorization vote, and 100% of those voting were in favor of the action. It has also set up a strike fund to support its workers.
G/O Media did not immediately return a request for comment.