Konami cancels contract with FC Barcelona player
Publisher cuts ties with Antoine Griezmann over video over mocking staff at a Japanese hotel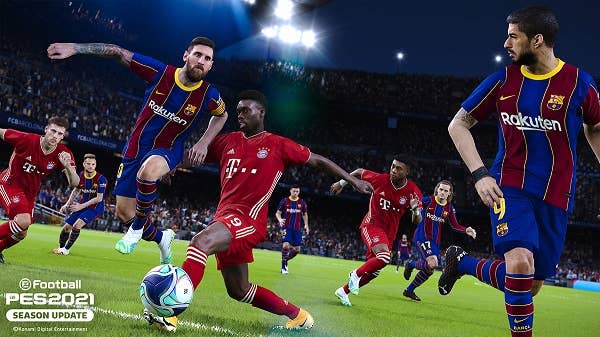 Konami today announced it has cancelled its partnership with FC Barcelona forward Antoine Griezmann.
As reported by ESPN, a video from 2019 surfaced over the weekend where Griezmann and teammate Ousmane Dembele as they appear to be laughing at staff at a Japanese hotel.
Griezmann issued a statement on Monday via Twitter regarding the incident.
"I have always been committed against any form of discrimination. For the past few days, some people have wanted to pass me off as the man I am not. I firmly refute the accusations made against me and I am sorry if I could offend my Japanese friends," said Griezmann.
In response to the video, the publisher, said "Konami Digital Entertainment believes, as is the philosophy of sports, that discrimination of any kind is unacceptable.
"We had announced Griezmann as our Yu-Gi-Oh! content ambassador, however in light of recent events we have decided to cancel the contract."
Konami, which owns the eFootball PES franchise, has also been club partner of Barcelona since 2016.
The publisher has also called on the club to "explain the details of this case and any future action."