Kojima: "I feel extremely free right now"
Shares stage with Guillermo del Toro at DICE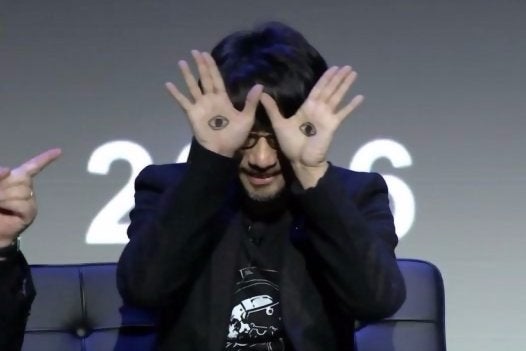 Film director Guillermo del Toro and Hideo Kojima were perhaps the stars of the most anticipated DICE talk today, and used the time to talk about their working relationship and Kojima's plans post-Konami.
"I feel extremely free right now. I'm trying to make a big game, very edgy game with an extremely small team." he told audiences at DICE, as reported by Gamasutra.
"I have no intentions of ever changing anything I do in order for it to be a hit or sell more, it's something I am not going to do and I don't want to do. I have to create something I want to play, and at the same time figure out ways it will be appealing to the market."
Del Toro also explained why the pair were interested in working together.
"We have the same passion for melancholic ideas executed in big action genres. He brings lyricism, and literate ideas."
Disappointingly the pair did not confirm that they had any projects planned together, though Del Toro was emphatic in his response to possible future collaborations.
"I'll do whatever the fuck he wants."