Kirby takes Japanese number one as 3DS dominates
Eight of the ten top-selling games were on Nintendo's handheld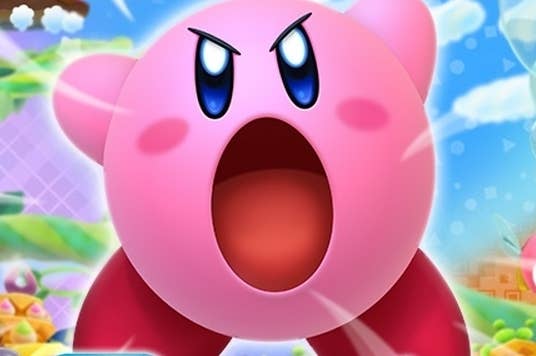 Nintendo's Kirby: Triple Deluxe was the only new release to make the Japanese top 10 last week, and it went straight in at number one.
Triple Deluxe, the first Kirby release for the 3DS, sold 214,000 units in its first week on sale - a solid return on a platform that is the dominant force in Japanese retail. The top five best-selling games in Japan last week were all 3DS titles, with a further seven scattered across the remainder of the top twenty.
1. [3DS] Kirby: Triple Deluxe (Nintendo, 01/09/14) - 214,208 (New)
2. [3DS] Puzzle & Dragons Z (GungHo Online Entertainment, 12/12/31) - 52,880 (1,216,421)
3. [3DS] Pokemon X and Y (Nintendo, 10/12/13) - 34,179 (3,870,125)
4. [3DS] The Legend of Zelda: A Link Between Worlds (Nintendo, 12/26/13) - 26,286 (323,502)
5. [3DS] Monster Hunter 4 (Capcom, 09/14/13) - 19,497 (3,179,551)
6. [PS3] Final Fantasy X | X-2 HD Remaster (Square Enix, 12/26/13) - 16,285 (241,733)
7. [3DS] Yokai Watch (Level-5, 07/11/13) - 14,195 (308,946)
8. [3DS] Sentouchu Densetsu no Shinobi to Survival Battle (Namco Bandai, 10/17/13) - 13,665 (224,869)
9. [Wii U] Super Mario 3D World (Nintendo, 11/21/13) - 13,079 (452,521)
10. [PSV] Final Fantasy X | X-2 HD Remaster Twin Pack (Square Enix, 12/26/13) - 12,237 (194,407)
However, while Kirby sells to the core Nintendo fanbase, it doesn't necessarily inspire those who have yet to buy the hardware. Indeed, sales of both 3DS models were significantly down on the preceding week, when the release of Zelda: A Link Between Worlds had a more marked impact on performance.
Nevertheless, the 3DS is still outperforming the rest, and should continue to do so until the PlayStation 4 is launched in the region next month. In total, the 3DS and 3DS XL sold more than 60,000 units last week.
1. 3DS LL - 40,038 (139,867)
2. PlayStation Vita - 29,494 (81,111)
3. 3DS - 20,116 (61,836)
4. PlayStation 3 - 14,845 (30,321)
5. Wii U - 14,020 (73,178)
6. PSP - 4,758 (10,310)
7. PlayStation Vita TV - 2,522 (6,031)
8. Xbox 360 - 281 (616)