Kirby on top of the Japanese charts
Wii anniversary pack pips Rune Factory to top spot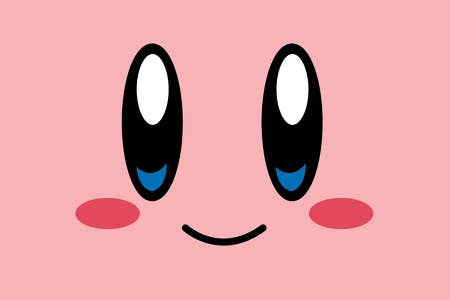 A 20th anniversary edition of Kirby for the Wii has topped the Japanese chart, pushing the debut of Rune Factory 4 into second place.
The Kirby package features six classic Kirby titles and ten new minigames and sold just over 100,000 copies in its opening week, according to Enterbrain's figures.
The chart is studded with new entries, albeit from largely established IPs, with eight titles from the top ten hitting shelves for the first time last week.
All figures are for the week July 16 - 22 and are courtesy of Enterbrain, via Famitsu and Andriasang.
[WII] 01. Kirby 20th Anniversary Special Collection (Nintendo, 07.19.2012): 100,396 (NEW)
[3DS] 02. Rune Factory 4 (MAQL, 07.19.2012): 88,700 (NEW)
[NDS] 03. Pokemon Black & White 2 (Pokemon, 06.23.2012): 81,879 (2,413,007)
[PSP] 04. Digimon World Redigitize (Namco Bandai, 07.19.2012): 73,468 (NEW)
[PS3] 05. Jikkyou Powerful Pro Baseball 2012 (Konami, 07.19.2012): 63,346 (NEW)
[3DS] 06. Taiko Drum Master Chibi Dragon and the Mysterious Orb (Bamco Nandai, 07.12.2012): 31,885 (95,273)
[PSP] 07. Jikkyou Powerful Pro Baseball 2012 (Konami, 07.19.2012): 26,465 (NEW)
[PSP] 08. Warriors Orochi 2 Special (Tecmo Koei, 07.19.2012): 24,518 (NEW)
[PSP] 09. New Class of Heroes (Acquire, 07.19.2012): 21,454 (NEW)
[PSP] 10. Toki no Kizuna (Idea Factory, 07.19.2012): 15,390 (NEW)
[PSV] 11. Jikkyou Powerful Pro Baseball 2012 (Konami, 07.19.2012): 14,669 (NEW)
[PSP] 12. Agarest Senki Mariage (Compile Heart, 07.19.2012): 13,976 (NEW)
[3DS] 13. Little Battler eXperience Baku Boost (Level-5, 07.05.2012): 11,032 (86,114)
[3DS] 14. Dragon Quest Monsters Terry's Wonderland 3D: (Square Enix, 05.31.2012) 10,228 (838,587)
[PSP] 15. Felyne Puzzle (Capcom, 07.19.2012): 10,093 (NEW)
[PSP] 16. Toriko Gourmet Survival 2 (Namco Bandai, 07.05.2012): 9,162 (68,624)
[WII] 17. Mario Party 9 (Nintendo, 04.26.2012): 9,008 (486,178)
[3DS] 18. Run For Money: Flee From the Strongest Hunters in History (Namco Bandai, 07.05.2012): 8,962 (40,919)
[3DS] 19. Pocket Soccer League Calciobit (Nintendo, 07.12.2012): 8,142 (34,157)
[WII] 20. Wii Sports Resort (Nintendo, 06.25.2009): 6,872 (2,926,392)
Nintendo 3DS: 44,202 (46,633)
PlayStation 3: 16,232 (15,218)
PlayStation Portable: 13,199 (11,170)
PlayStation Vita: 10,103 (11,388)
Wii: 8,729 (6,660)
Xbox 360: 594 (686)
Nintendo DSi: 545 (430)
PlayStation 2: 414 (451)