King growth slows in second quarter
Candy Crush maker stock sinks as after it lowers full-year forecast, acquires Singapore-based Nonstop Games to expand beyond casual titles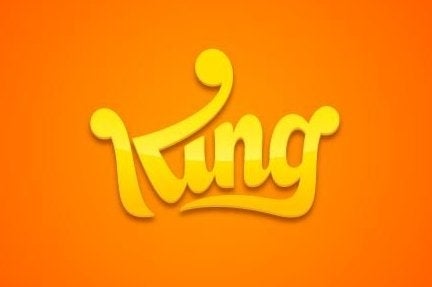 King released its second quarterly earnings report since its IPO today, and the numbers show the Candy Crush Saga maker's growth tapering off.
For the three months ended June 30, King posted revenues up 30 percent year-over-year to $593.6 million, with net income up 31 percent to $165.4 million. In its previous quarter, King's revenues and profit were up 195 percent and 142 percent, respectively.
On a non-GAAP basis, King reported gross bookings of $611.1 million, up 27 percent year-over-year, while its adjusted profit was up 27 percent to $188.3 million. That was below King's expectations, due primarily to reduced gross bookings from Candy Crush Saga. As a result, King now expects its full-year bookings to come in between $2.25 billion and $2.35 billion.
The upside to the decline in Candy Crush Saga bookings is that the company is becoming less dependent on its hit franchise. In the first fiscal quarter, Candy Crush Saga accounted for 67 percent of King's gross bookings. For the second quarter, that was down to 59 percent, thanks in part to growth from Farm Heroes Saga and the launch of Bubble Witch 2 Saga.
King is looking to broaden its portfolio even further, as the company also today announced the acquisition of Heroes of Honor developer Nonstop Games. The Singapore-based studio specializes in "mobile and tablet games made for gamers," with a focus on multiplayer strategy titles, which King will use to bolster its lineup outside the casual genre. King paid $16 million for the studio upfront (with $10 million tied to continued employment of key shareholders), and an additional $84 million contingent on Nonstop titles hitting revenue targets over the next four years.
Investors weren't satisfied by what they saw in the earnings. As of this writing, King's stock is down 22 percent in after-hours trading to $14.14.