Kickstarter not on the decline - Fargo
Wasteland 2 developer says recent projects' struggles only show it's harder to find unfilled niches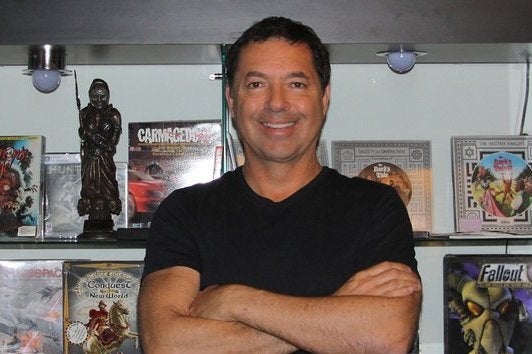 The Kickstarter craze has cooled off a bit of late, with high-profile projects like Harmonix's Amplitude reboot struggling to reach their goal, much less putting up the gawdy multimillion dollar totals of earlier crowdfunded efforts from veteran developers. inXile Entertainment founder Brian Fargo, whose Wasteland 2 was one of those heavily backed Kickstarter successes, told Digital Spy that the difficulties of recent projects haven't been a sign that Kickstarter is failing so much as evidence of its past success.
"I think the projects that do most well on Kickstarter are things where you've been denied the ability to get it somehow, or there's a hole in the marketplace that needs to be filled with a fanbase behind it," Fargo said. "Well, those holes have been filled over the past couple of years. It's getting harder to find things where people resonate and think, 'I really want some of those things'. I don't think it's so much a Kickstarter fatigue, but if there isn't a strong demand - if they think there's a bunch of those out there - then I think it's very difficult. I think that's where some people are hitting some problems."
Fargo said last year's Mighty No. 9 Kickstarter performed tremendously ($3.85 million raised with an original goal of $900,000), showing that developers who can still identify an unfilled niche--like a new Mega Man-style game from Keiji Inafune--can still raise millions. And when projects fail, Fargo said that's just Kickstarter doing its job by showing exactly how much (or little) demand there is for a given idea.
"It's a great litmus test for whether the concept's any good," Fargo said. "I'd like to know more now rather than afterwards, because I've got lots of ideas, because I'd rather do one that people are going to want to play the most..."