Just Cause "perfect" for next-gen consoles, asserts Avalanche
Avalanche Studios says that its open-world game could sing on the Orbis or Durango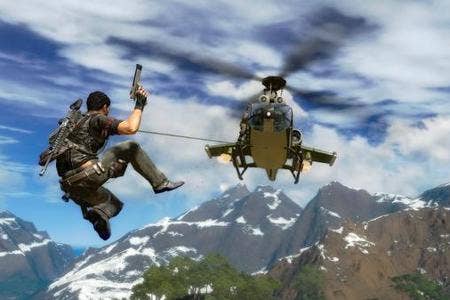 Avalanche Studios has stated that the next title in the Just Cause franchise would be "perfect" for the next Xbox or PlayStation console. Just Cause was the studio's inaugural title and the game that put them on the map.
"There is a very strong emotional attachment to the franchise as it was created by me and my design team here so we would obviously like to see a very bright future for Just Cause," Avalanche studio head Christofer Sundberg told Eurogamer. "In this day and age when everyone is struggling to make money, my opinion is that the JC IP is perfect for everything that next-gen has to offer."
Avalanche Studio is currently working on other projects, with one expected to be announced prior to E3 in June.
"As we've said before they are two pretty damn cool and big licenses which we have chosen to work on just because they allow us to create two new open-world/sandbox experiences in worlds where we've seen a lack of features that Avalanche Studios has to offer," said Sundberg.