Just Cause 3 prompts despair among Chinese pirates
UPDATE: 3DM group is taking a break from cracking single-player games to see if legal sales improve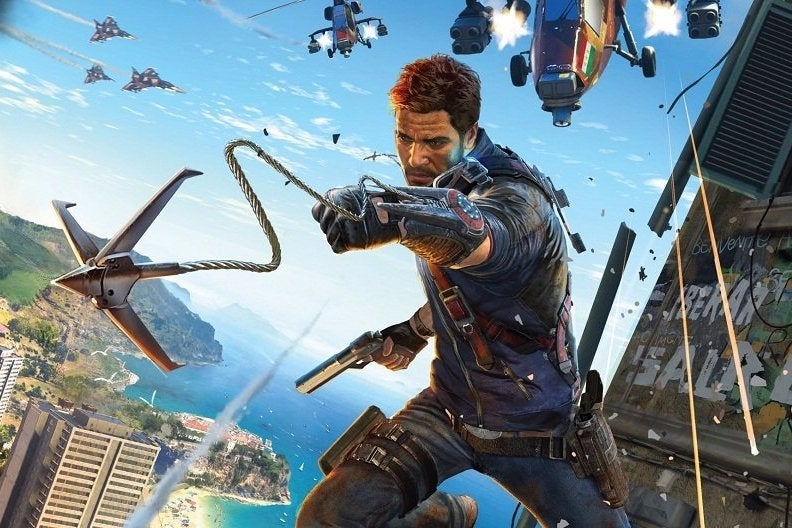 Update: The struggle involved in "cracking" Just Cause 3 has prompted the Chinese piracy group 3DM to take a break from single-player games altogether.
With Just Cause 3 still resisting attempts to break it, 3DM's "Bird Sister" used her personal blog to inform the group's community of its intentions to cease all cracking of single-payer games. According to a report on Torrent Freak, the hiatus started today, on Chinese New Year.
The most intriguing aspect of 3DM's decision is its stated motivation. Bird Sister said, "We'll take a look at the situation in a year's time to see if genuine sales have grown," implying that the group wants to understand its impact on the legitimate game sales.
Original Story: The difficulty involved in "cracking" Just Cause 3 has caused a prominent Chinese piracy group to speculate on the death of game piracy within the next few years.
Avalanche Studios' open-world sequel uses anti-tamper technology from the Austrian company Denuvo Software Solutions, which has been effective in slowing piracy in the past. Most notably on Dragon Age: Inquisition, as reported by Eurogamer, which was on sale for a month before a cracked version was released online.
On that occasion Denuvo's protection was brought down by 3DM, a group of Chinese pirates, but they are facing a much stiffer challenge with Just Cause 3. According to a report on Torrent Freak, which translated a blog post from a member of 3DM known as "Bird Sister", the group almost "gave up" in its attempt to crack the game's final stage due to it being, "too difficult."
3DM ultimately decided to continue in its dubious pursuits, but Bird Sister voiced major concerns on the ability of pirates to keep pace with increasingly sophisticated counter-measures.
"I still believe that this game [Just Cause 3] can be compromised," she said. "But according to current trends in the development of encryption technology, in two years time I'm afraid there will be no free games to play in the world."
Whether Bird Sister means that in the most literal sense is open to debate. It makes sense that almost any defence can be brought down given enough time and effort, after all, but it also makes sense that, the longer it takes for a game to be cracked, the less relevant it will be to those waiting to play.
As Denuvo explained to Eurogamer back in 2014, "Keep in mind that most PC games are cracked and pirated on the day of release, if not earlier, so keeping titles 100 per cent piracy-free for weeks or even months is almost unprecedented in the games industry."