July retail sales set to slide again
Wedbush analyst Pachter predicts 23% drop for US console/handheld software, expects hardware price cuts on the way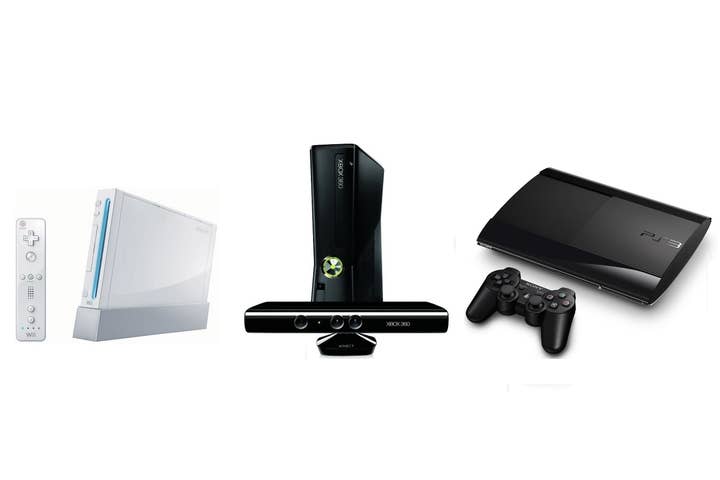 Next-generation consoles from Microsoft and Sony may spur industry growth in the long run, but for now they're doing more to undermine sales. Wedbush analyst Michael Pachter today released his predictions for the NPD Group's July retail sales figures, saying excitement for the new consoles is eroding demand for their currently available counterparts.
For July, Pachter expects NPD to report console and handhled US retail sales down 23 percent to $200 million, the sixth straight month of year-over-year declines on that front. Those sales will be led by the new release NCAA Football 14, as well as top June sellers Animal Crossing: New Leaf and The Last of Us. Pachter also has the retail release of Minecraft among his best sellers for the month when it comes to unit sales, although the game's budget $20 price point will limit its impact in terms of dollars.
The hardware front isn't shaping up to be much better, as Pachter has pegged all existing systems and handhelds down at least 38 percent year-over-year. The Wii U wasn't around last July, but Pachter expects Nintendo's latest was down 29 percent month-over-month, selling just 30,000 units while being outsold by the original Wii's 35,000 units. To help goose those numbers leading into the new system launches, Pachter expects hardware makers to roll out a number of price cuts and bundles in advance of the holiday season.
"We expect the prices for the PS3 and Xbox 360 to drop by at least $50, with the Wii dropping to $99," Pachter said. "Nintendo may look to spur Wii U sales through either a price drop of $50 or a bundle that includes some of its more popular software, particularly if an improved release slate doesn't spur console sales."
Whether that will produce results is debatable. Pachter concedes that with total current-gen hardware sales topping 105 million units, it's possible that those consoles are approaching full market penetration.