Journey scores 11 D.I.C.E. Awards nominations
While The Walking Dead earns 8, and Far Cry 3 gets 7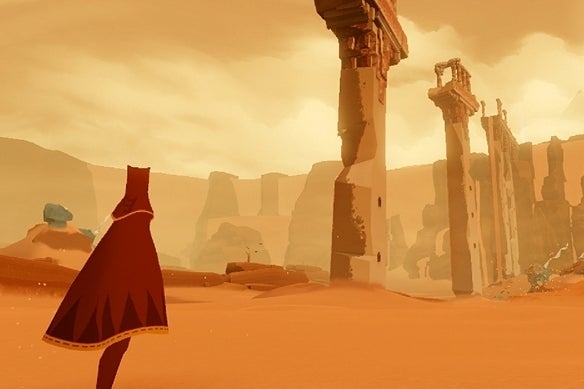 The nominees for the D.I.C.E. Awards have been revealed, and Journey is leading the pack with 11 nominations, including one for Game of the Year.
The Walking Dead is close behind with eight nominations, Far Cry 3 has seven, Halo 4 has six, and Borderlands 2 and Dishonored are both in the running for five each. Borderlands 2, Far Cry 3, The Walking Dead, and XCOM: Enemy Unknown are also in the running for Game of the Year.
"As I look at the list of the 2012 finalist games, there is no doubt in my mind that every single nominated title strongly reflects the D.I.C.E. Awards moniker - Design, Innovate, Communicate, Entertain," said Martin Rae, president of the Academy of Interactive Arts & Sciences.
"Across all platforms and through deeply immersive experiences, our industry continues to outdo itself year over year, finding new and interesting ways to evolve and engage audiences."
The event will take place February 7 in Las Vegas as part of the 2013 D.I.C.E. Summit
"The D.I.C.E. Awards are VERY important to me," said this year's host, Nerdist founder Chris Hardwick.
"I have been playing video games since there were video games. I hope there is some type of Dovahkiin Shout that will make sure I don't mess this up. I will find one! If not, I'll just look like a psychotic, screaming a**hole leading up to the Awards."