John McAfee joins social casino firm MGT
Antivirus entrepreneur signs on as CEO, rebrands company to John McAfee Global Technologies, Inc.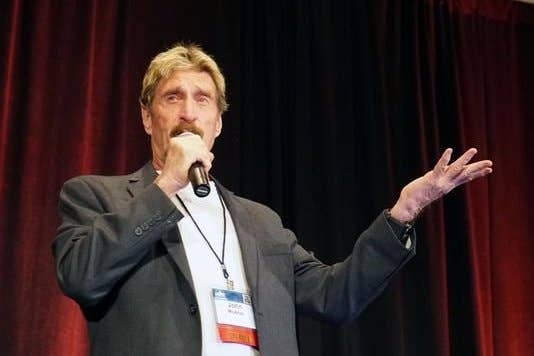 John McAfee has joined MGT Capital as executive chairman and CEO, bringing his cybersecurity and anti-virus expertise to the social casino and fantasy sports gaming outfit. However, it appears the company will be getting into McAfee's field at least as much as McAfee will be getting into gaming.
For starters, the announcement of McAfee's appointment was made in conjunction with the rebranding of MGT to John McAfee Global Technologies, Inc. The firm also this week acquired D-Vasive, an anti-spy software company intended to secure PC and mobile devices, preventing unauthorized use of their cameras, microphones, Bluetooth, and other such features. Finally, MGT announced a consulting agreement with privacy-focused tech incubator Future Tense Secure Systems.
As reported by USA Today, McAfee spoke at a computer security conference in Denver yesterday, and warned that tech attacks on American infrastructure could cause societal collapse in short order if cybersecurity weren't taken more seriously.
"We are teetering on an edge, not just as companies, not just as individuals, but as a nation and even as a world. We depend so much on our information science," he says. "Believe me, this will be the new paradigm... and until you are touched, you do not understand the fullness of the risk."