Jobs Roundup: Nintendo veteran joins Reach Robotics
Elsewhere, new heads of diversity at Twitch and Riot - plus hires at Outplay, Scopely, Gfinity and Nordisk Film
It can be difficult keeping track of the various comings and goings in the games industry, which is why we compile them in semi-regular round-ups.
If you have new appointments or transitions in your company that belong here, please email newhires@gamesindustry.biz.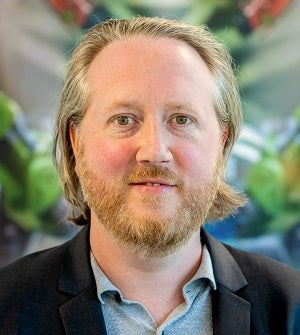 Reach Robotics appoints Nintendo veteran as marketing director
AR gaming robot creator Reach Robotics have appointed James Honeywell, a 21-year-Nintendo veteran, as its new marketing director.
Honeywell's time at Nintendo saw him in several roles overseeing product launches of systems such as the Game Boy Advance, DS, Wii, and 3DS. These culminated with his position as head of consumer marketing before joining Reach Robotics.
He has also most recently worked with dementia product company Unforgettable as marketing director.
"He has a remarkable track record of bringing some of the most iconic gaming hardware to the market and his insight and expertise will be invaluable as we aim to bring MekaMon to a wider audience," said CEO Silas Adekunle.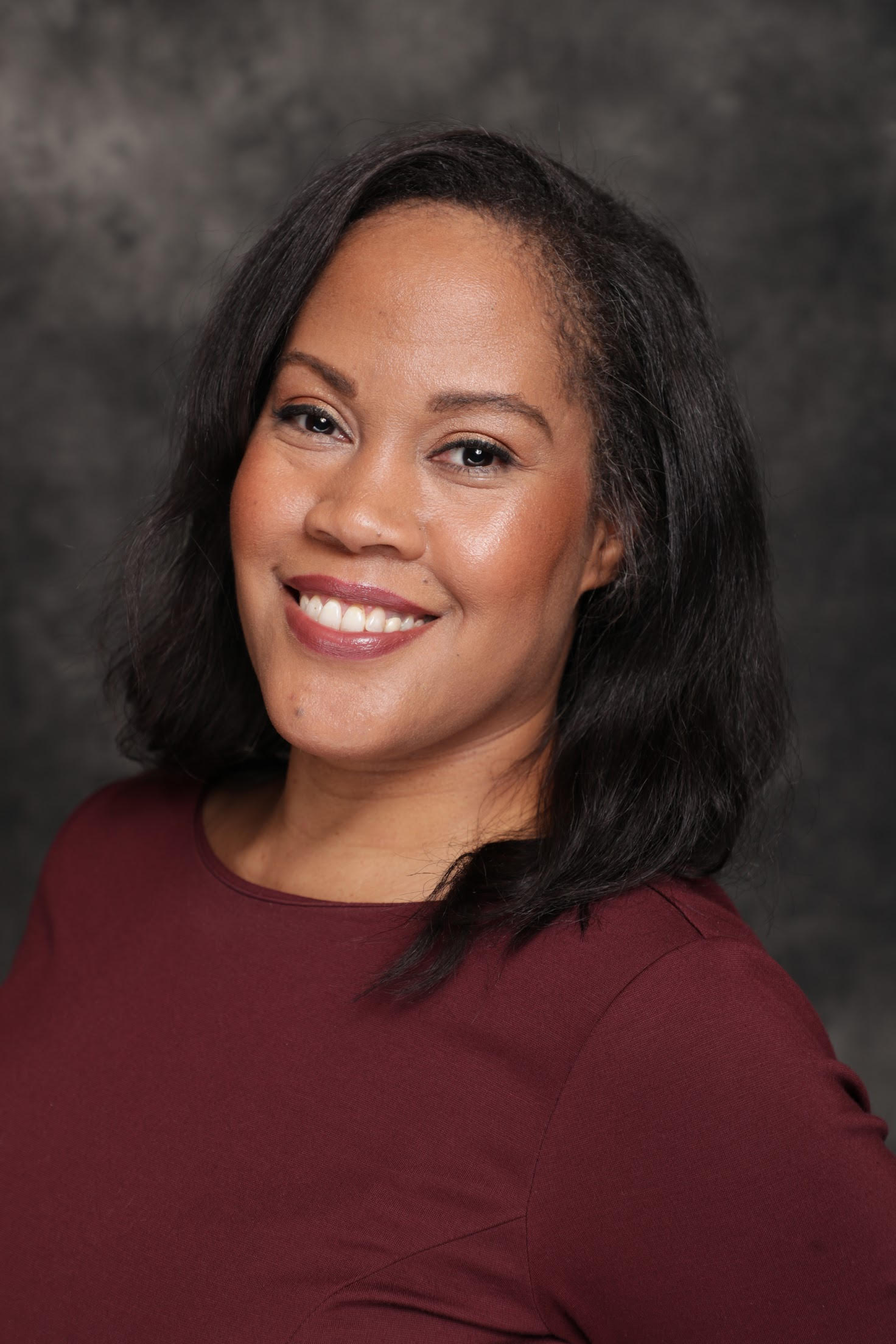 Twitch appoints Katrina Jones as first ever head of diversity and inclusion
Katrina Jones will join the company as its first head of diversity and inclusion, alongside new CFO Michelle Weaver and chief HR officer Sudarshana Rangachary.
Jones joins Twitch after holding a similar position at Vimeo, where she created the company's diversity strategy and lead various projects with the aim of creating an inclusive work environment. Jones has a total of 10 years of experience in various HR, inclusion, and diversity-related roles, including work at Latham & Watkins, Accenture, and Year Up.
Weaver's 25 years of experiences in executive roles includes positions at companies such as Axiom, Gap, and EA. Most recently, Weaver served as CFO at Hired for nearly two years, and before that held the same position at StitchFix. Weaver's role at EA saw her as CFO for the company's North American publishing and online business over six years.
Rangachary comes directly from Gap, where she worked as VP of HR and oversaw HR strategy for the company's athleisure brand, Athleta. She also has eperience working in the company's Chinese organization, and prior to that served over 12 years at Avery Dennison and seven at Honeywell in numerous roles.
"I'm thrilled to welcome these new executives to Twitch," said COO Sara Clemens. "Their collective expertise scaling global businesses and building engaged, high-performing teams will help ensure we can continue to deliver the best experience in multiplayer entertainment to our growing, global community."
Nintendo UK promotes Andy Yates to deputy general manager
After holding a number of roles at Nintendo UK over the years, Andy Yates has been promoted to the position of deputy general manager, reporting to UK general manager Nicolas Wegnez.
Yates' many prior positions at the company include his most recent appointmnet as sales director for Nintendo UK, along with a number of senior roles going back to the company's launch of the GameCube.
In his new position, Yates will still oversee sales in addition to other duties as deputy general manager.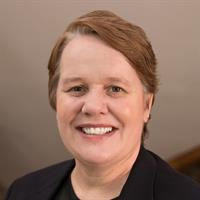 Former Uber executive joins Riot to lead cultural strike team
After reassessment following a Kotaku exposé of toxic work culture at Riot Games, the company has hired Frances Frei to take the lead on the company's efforts to improve its culture and improve diversity and inclusion efforts.
Francis Frei, a Harvard professor, spent nine months at Uber last year with a similar goal: fixing the company's toxic workplace culture. She departed in February 2018 to return to her teaching role, though she remained in an advisory position as the company endeavored to move forward.
"After spending time with Riot's leadership and many others across the organization, it became clear that Riot is truly putting everything on the table and committing to evolving its culture," Frei said. "In my interactions with Rioters, I've seen extraordinary levels of engagement on these issues across the company. Every Rioter with whom I've met truly cares about inclusion, which means real change is possible. Riot isn't interested simply in fixing problems on the surface, it has the ambition to be an industry leader and to provide a roadmap for others to follow. I share that ambition and am eager to help Riot navigate this process."
Frei has a Ph.D. in operations and information management from the Wharton School at the University of Pennsylvania. She is also preparing to launch The Leadership Consortium, which will help train and develop executive teams with diverse leadership with the aim of tackling diversity issues in major institutions.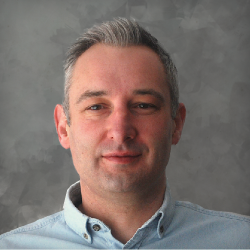 Crackdown producer Phil Wilson joins Outplay Entertainment
Outplay Entertainment has brought Crackdown producer Phil Wilson on board as its VP of operations.
Wilson joins the Scottish mobile studio after working as studio and project director on Crackdown 3 with Reagent Games, and before that executive producer at Realtime Worlds.
His new role will see him assist with the company's new focus on accelerating games-as-a-service technology.
"Having witnessed Outplay's meteoric rise here in Dundee to become one of the UK's premier game developers, I'm very excited to be part of the company's next growth phase," Wilson said. "Although offering a refreshing change from large AAA console game development, many of the opportunities in Live Operations of mobile games rely on similar operational foundations. With the support of the rich seam of talent, I'm confident that we'll continue to build on the company's success and reputation for excellence."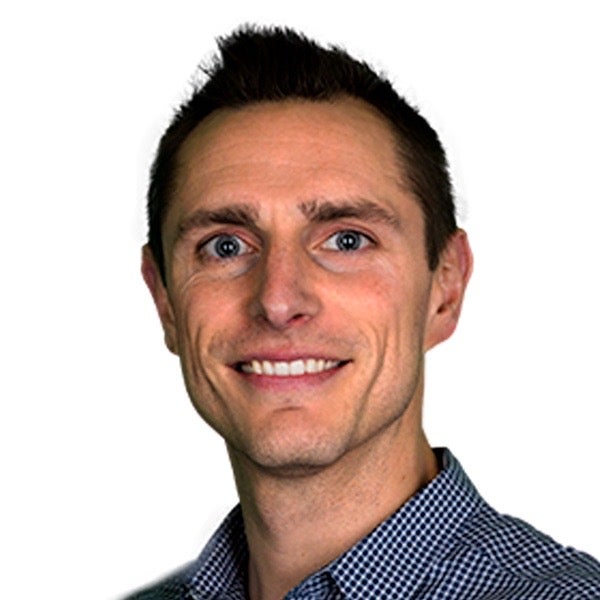 Scopely welcomes new VP of corporate development Rob Ricca
Rob Ricca has joined Scopely as VP of corporate development as the company closes a Series C funding round earning $160 million.
Before Scopely, Ricca served in a number of roles at Glu Mobile, including his most recent position as head of business and corporate development. He has also worked at a number of firms as a corporate attorney.
In his new role, Ricca will assist in leading the company's global expansion, bolstered by the funding, which will be used for acquisitions and investments.
"I'm truly excited to be working with the stellar team at Scopely," said Ricca. "I was drawn to the business because of its incredible momentum, repeated success and caliber of talent, and I look forward to forging new partnerships that further grow our portfolio of products and services around the globe."
Tim O'Brien, Chief Revenue Officer at Scopely added, "Rob's knowledge and experience in the gaming industry coupled with his breadth of experience across M&A activity are a perfect combination for the Scopely business and we're thrilled to have him on board to help advance our global footprint."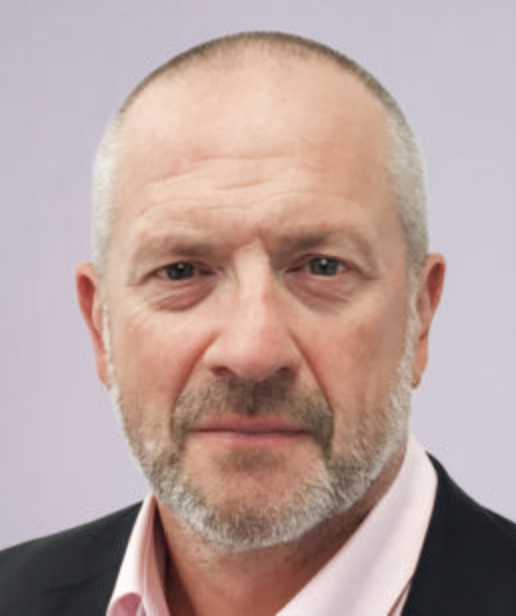 Gfinity brings John Clarke to its board of directors
Former Heineken executive John Clarke has joined the board of directors for Gfinity in a non-executive role.
Clarke is currently the commercial director for Lagunitas Brewing Company. He joined Lagunitas in 2017, prior to which he worked as the director of external corporate relations for Heineken for seven years. He has also worked for American Express and in various independent consulting roles.
"I am delighted to welcome John to the Gfinity board," said executive chairman Garry Cook. "His consumer communication and commercial expertise will prove invaluable to the next phase of Gfinity's growth. The esports audience is conservatively expected to reach half a billion globally by 2021. Alongside our continued investment in technology and infrastructure, we are building a leadership team and board that can maximise the opportunities presented by this fast growing industry."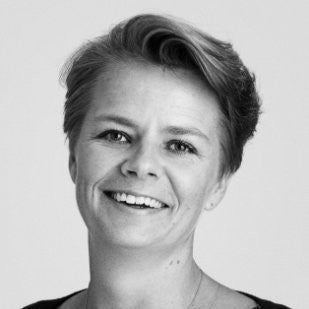 Sofie Filt Læntver joins Nordisk Film Games
Nordisk Film Games has brought Sofie Filt Læntver on board as its new director of partnerships as part of a new effort to expand the company's current strategic partnerships and business development.
Læntver joins Nordisk from non-profit Interactive Denmark, where she has held the position of managing director for the last two years. Before that, she worked as an innovation and project manager there for nearly six years.
She has also served in roles at Computer Game Zone and the J.F. Willumsens Museum.
"Nordisk Film Games has quickly made its mark on the Nordic computer game scene, and it will be thrilling to develop this position further," said Læntver. "There are great opportunities in collaborations, business development and new initiatives that will create added value to Nordisk Film, the individual game studios and the Nordic game industry as a whole."
Nordisk Film acquired Just Cause developer Avalanche Studios earlier this year.
Andrea Dunstan joins Sumo Group board
Sumo Group has announced the appointment of Andrea Dunstan as an independent non-executive member to its board of directors.
Currently, Dunstan serves on boards and councils of the Macfarlane Group, Q5, and the University of Salford. She also works as a business consultant and advisor for AMD Consulting.
Dunstan will replace Ian Livingstone as chair of the board's Remuneration Committee, with Livingstone remaining on the committee itself. She will also become a member of both the Audit and Nominations Committees.
"The video games market is booming and there is increasing competition to attract talent which best enables businesses to grow," said chairman Ken Beaty. "Whilst we are already rising to this challenge successfully, our goal is to make Sumo Group even better. Andrea brings important new skills and expertise to the Board, which I have no doubt will have a positive impact on the business. On behalf of everyone at Sumo Group, I welcome her to the Board."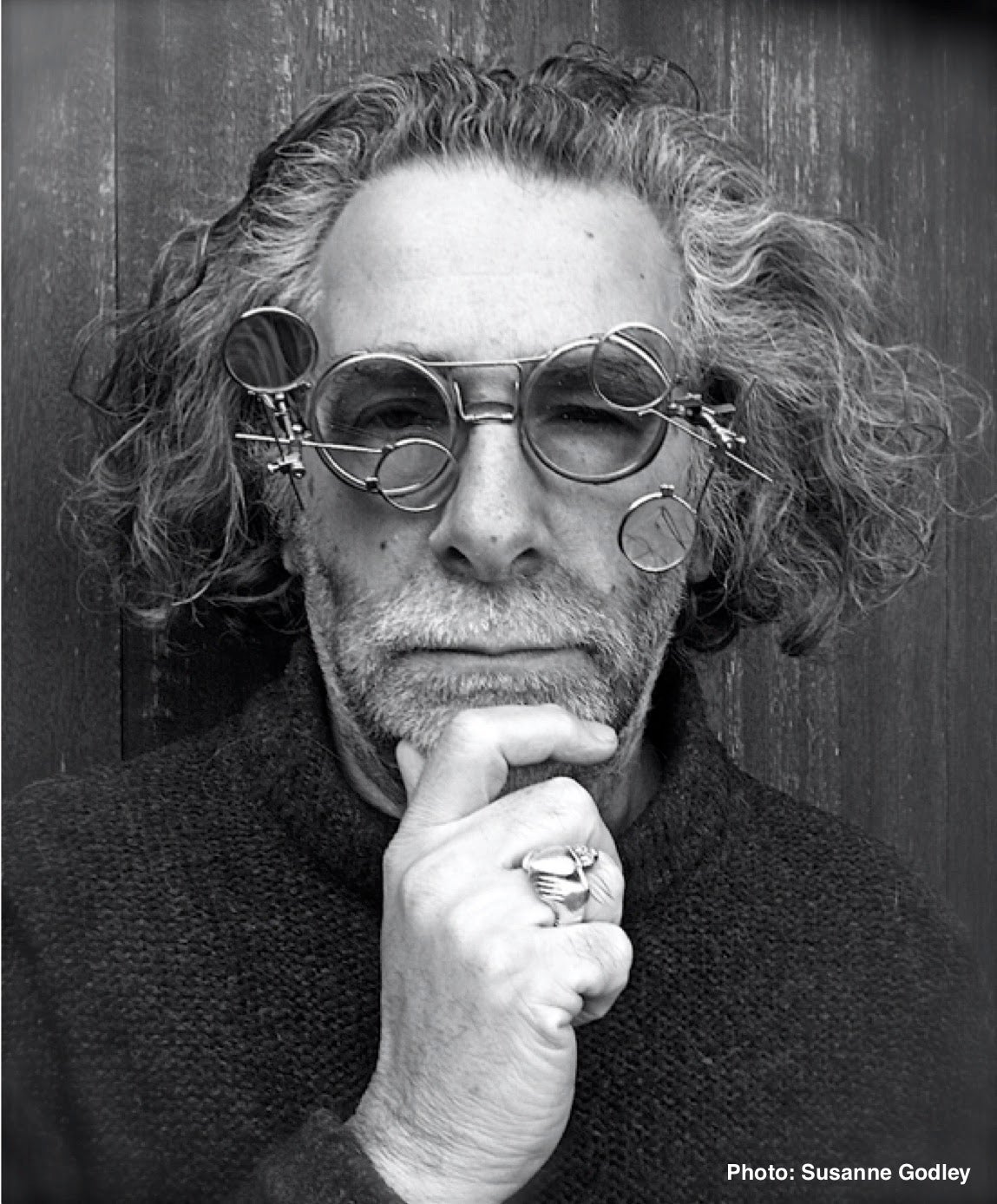 Blue Sock Studios welcomes musician Kevin Godley to board of directors
Musician Kevin Godley has taken on a role with Blue Sock Studios' board of directors to assist the development team in bringing a cinematic feel to the studio's games, encompassing both visuals and audio.
Godley is a musician, founder of rock band 10cc, and creator of music videos for artists such as U2, The Police, Frank Sinatra, The Beatles, and Hozier.
"Kevin is an extraordinary artist with many years of experience under his belt both in the music and visual arts industries," said CEO Jane Whittaker. "His competence in visual and audio production will be invaluable in helping us create AAA quality games and push our team forward. We are honored to have him join us on our quest to create a new force in both technology and entertainment, whilst also helping others in need."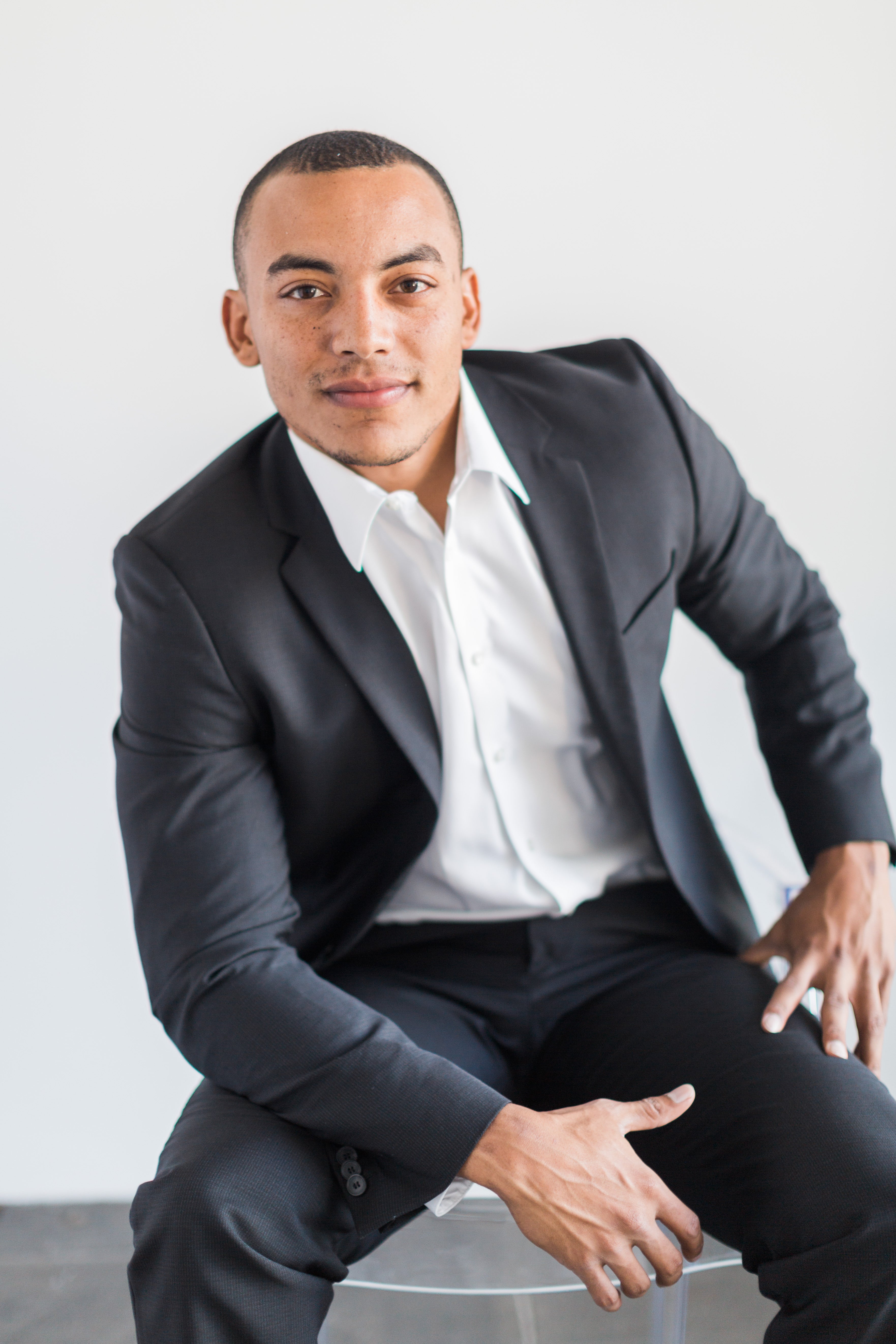 ESP Gaming hires The Bachelorette producer
Esports content and services firm has recruited Christian Bishop as its new vice president of business development.
Bishop joins from Thunder Gaming, a US esports gaming and production centre, where he served as CEO. He has previously worked at AT&T, Time Warner and Level 3 Communications.
He is also an executive producer for films and TV, with thriller Huntsville and dating shows The Bachelorette and Bachelors in Paradise.
In his new role, he'll be responsible for identifying and developing partnerships and business opportunities that will help ESP Gaming grow its presence in the esports market.
"Christian is an outstanding addition to the leadership team at ESP Gaming and will play a key role in defining and executing our global strategy," said Jeff Liboon, president of ESP Gaming.
"His deep understanding of the esports community paired with his passion, skill, and reputation will accelerate our ability to bring even more unparalleled gaming experiences to the industry."
Asmodee Digital adds two to exec team
The digital board game specialist has expanded its management with new head of operations Nicolas Godement and production director Laurent Lichnewsky.
Godement has held several senior management positions at studios around the world, including Virtuos, Gumi and Mana Cube, specialising in free-to-play mobile and social games. He is keen to help Asmodee Digital "turn digital board games into a major category."
Meanwhile, Lichnewsky joins from Koalabs, where he worked on console titles such as Siberia 3. He has previously worked at Koneko and was co-founder and CEO of Neko Entertainment.