Jobs roundup: The return of Shenmue's co-director
Yu Suzuki teams with Keiji Okayasu, Kris Larson joins Formosa, Reboot hires Pavol Buday, Mattia Traverso joins Ovosonico and more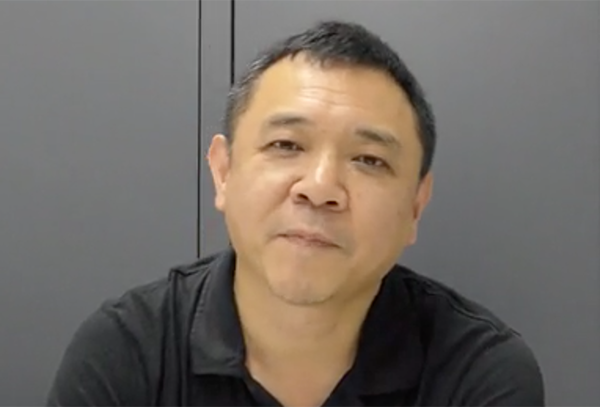 It can be difficult keeping track of the various comings and goings in the games industry, which is why we've decided to start compiling them in semi-regular round-ups. If you have new appointments or transitions in your company that belong here, please get in touch with us here.
Keiji Okayasu signs on with Ys Net - Okayasu isn't a household name in the games business like Yu Suzuki, but the man co-directed the first two games in the Shenmue franchise. With the much clamored for Shenmue 3 finally becoming a reality thanks to Kickstarter, Okayasu is reuniting with Suzuki to once again co-direct, it was revealed in a Kickstarter video. "He was the Game Director for Shenmue I, then played a big role through most of Shenmue II, and has now joined the production team for Shenmue III. We are very happy to have back this Shenmue veteran who helped deliver the goods the first time around, and look forward to him doing it again," the team wrote on its Kickstarter page. Shenmue 3 has raised over $6.3 million and is expected on PC and PS4 in late 2017.
Loot Crate appoints John Williams to CTO - Loot Crate, known for its mystery boxes of collectibles for game and other entertainment companies, has hired technology veteran John Williams to serve as its new chief technology officer. Working out of its Los Angeles headquarters, Williams will be in charge of guiding and scaling the company's technology strategy, overseeing application development, big data analytics, cloud infrastructure, mobile, and cyber security. He previously spearheaded a data platform for TrueCar that helped the firm get on a path to an IPO. "John has a solid 25-year track record of leveraging big data and technology to change the way consumers interact with products and industries," said Loot Crate CEO, Chris Davis. "John will be an invaluable asset to Loot Crate as we move toward our goal of providing a differentiated and best-in-class consumer experience."
Reboot hires Pavol Buday for biz dev - The organizers of Reboot Develop (which GI.biz has been a media partner of) and Reboot Infogamer have hired Pavol Buday to handle business development. He'll be looking for opportunities to bring awareness and exposure to the Croatian games industry and Reboot brand by attracting top talent and luminaries to its game conferences. "These are exciting times especially in South East Europe; the games industry in the Adriatic region is growing rapidly every year and producing top quality products that you don't want to miss," Buday said. Buday ran the biggest website covering games in Slovakia for more than a decade before moving into PR for small indie teams from Slovakia and Czech Republic and then into events, connecting studios.
Formosa Interactive adds Kris Larson to its team - Formosa, a full service post-production audio firm has hired sound veteran Kristoffer Larson, who has two decades of experience working on titles like Microsoft's State of Decay, Halo: Spartan Assault, Evil Dead: Regeneration and Metroid Prime. He also has extensive AR/VR experience and previously founded his own company, Tension Studios, to build a game-centric interactive audio studio. CEO Robert C. Rosenthal said, "We are fortunate that Kris is joining the Formosa Interactive family. His passion for the overall gaming process, his VR expertise and his strength in overseeing development across multiple partners will insure Formosa continues to lead in audio production for games."
Double Jump Communications hires Doug Johns - Double Jump, a boutique Australian marketing and PR agency specializing in games, has appointed Doug Johns as Business Director. Johns will be responsible for heading up the Sydney office, working alongside Business Director, Paul Houlihan, and Managing Director, Chris Wright. "We're all about having the absolute best talent from the industry here at Double Jump and with Doug we're adding another unique individual to the family," said Wright. "He has the same burning passion for games, tech and pop culture that defines our team as well as deep experience in PR for games, tech, corporate and consumer brands." Johns comes to Double Jump from Willard Public Affairs and has three decades of experience across journalism and PR.
Mattia Traverso becomes head of game design for Ovosonico - Ovosonico, the studio founded by ex-Grasshopper Manufacture's Massimo Guarini and known for Murasaki Baby, has added the man behind Xbox One Kinect exclusive FRU to its team. Traverso is seen as an important hire as Ovosonico "is spicing-up its leadership team to tackle greater ambitions." CEO Guarini commented, "This partnership marks a new era for our studio. Mattia shares the Ovosonico vision of authorial, design driven creation deep in his DNA. We often talked game concepts in the past but one day we accidentally pitched each other two identical ideas. That's when we realised it was time to join forces and work together towards a more ambitious execution of our shared vision."
Alex Willink joins Gram Games - Mobile games publisher Gram Games, which has seen 70 million downloads of its titles 1010! and Merged!, appointed former Apple iAd Publisher Relations Alex Willink to serve as Head of Strategic Partnerships. Willink has had a varied career, working as a photographer and web designer, as well as an app producer before monetising RSS feeds at Mediafed.
PocketGamer.biz has a new editor - Steel Media has appointed Craig Chapple as the new editor of the mobile games business publication. Chapple was previously Deputy Editor at Develop and Online Editor at Nintendo. Jon Jordan, the current EIC, is stepping down but will remain as part of the team as Contributing Editor. Additionally, Ric Cowley and Matt Suckley have been promoted to News Editor and Features Editor, respectively. Chris James, MD of Steel Media, commented: "We're delighted to have Craig on board. He brings some fantastic ideas and experience to the company. This year Steel Media celebrated 10 years of working in the mobile sector, and we're excited about all the opportunities that lie ahead. Craig, Ric and Matt together form a brilliant young team for PG.biz, with big plans for the future."