Jobs Roundup: Roblox welcomes new VP of product
Elsewhere, Big Fish has a new president, Kevin Flynn returns to Activision to lead Destiny esports
It can be difficult keeping track of the various comings and goings in the games industry, which is why we compile them in semi-regular round-ups.
If you have new appointments or transitions in your company that belong here, please email newhires@gamesindustry.biz.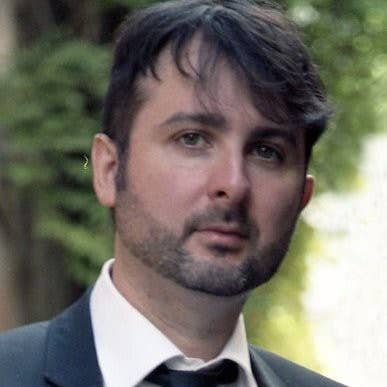 Roblox welcomes former Activision exec as new VP of product
Enrico D'Angelo has joined Roblox as the company's new VP of product, developer platform. His new role will focus on finding ways to offer Roblox creators more tools as they build experiences within the game.
D'Angelo joined the company in May after over five years at Activision, where he most recently worked as VP of product management and strategy for free to play products. In that role, he headed up Call of Duty's digital-only portfolio including Call of Duty Online and Call of Duty Heroes. He also worked with Geometry Wars.
D'Angelo helped launch Call of Duty's microtransactions business and headed up the re-launch of the company's Sierra business, including leading its first two projects: King's Quest and Geometry Wars 3.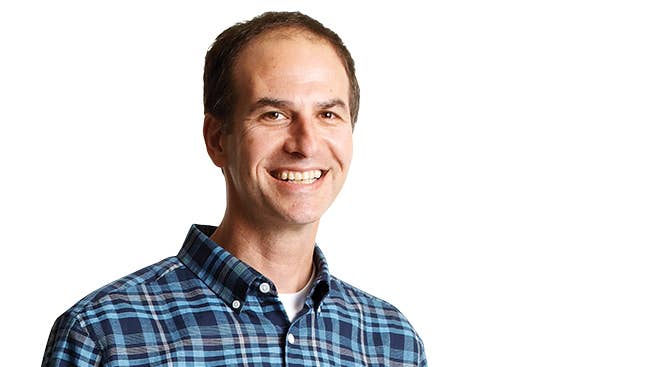 EA, Zynga veteran executive joins Big Fish as president
Jeff Karp has joined Big Fish as its new managing director and president, bringing fifteen years of industry experience in senior executive roles to the company.
"I am honored to be working with such a creative and talented group, who are focused on enhancing life through exceptional play," said Karp. "Big Fish is a content-rich company and its employees are passionate about making great games that bring joy and fun to millions of players around the world. I look forward to working with everyone at Big Fish to deliver our growth plans for the benefit of our players, our people and all our stakeholders."
Karp was most recently the chief executive officer of Sports Illustrated Play, where he lead the construction of various youth sports platforms. He has also worked as executive VP for EA, where he worked on EA Sports and The Sims franchise, and has held the role of executive VP at both Zynga and GSN Games.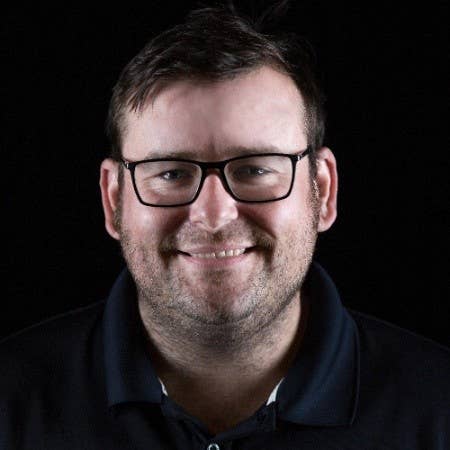 Kevin Flynn returns to Activision proper as international marketing director
After just over a year at Major League Gaming, Kevin Flynn has returned to its parent company Activision in a new roll as international marketing director.
Flynn first began working for Activision in 2013 as the senior brand manager for Call of Duty in the UK. He also served as European marketing manager and senior manager of esports for call of Duty World League. He spent a year at Major League Gaming, which is owned by Activision, as the director for Call of Duty esports marketing, before returning to the UK for this new role.
Prior to working at Activision, Flynn has also held the roles of product manager and senior product manager at EA, where he was responsible for the launch of Battlefield 3.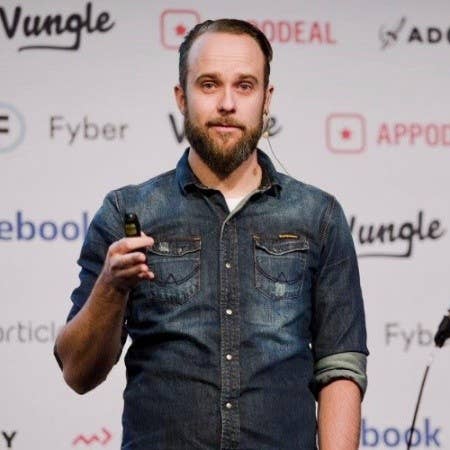 Wilhelm Taht lends expertise to Animoca Brands
Wilhelm Taht departed Rovio in March, where he had been executive vice president for two years. But he's been busy since on multiple Finnish game firm boards, including most recently Animoca Brands.
"I am thrilled to be joining Animoca Brands, a dynamic and promising company," said Taht. "I believe strongly in the company's management, vision, and strategy for blockchain gaming and AI, and look forward to the learnings, growth and work ahead."
At Animoca, Taht will lend his experience with the popular Angry Birds IP to Animoca's properties, including Crazy Kings, Crazy Defense Heroes, and various licensed games.
Taht currently also serves as a board member for Nitro Games and Dodreams, and is a management advisor at Quantum Break developer Remedy.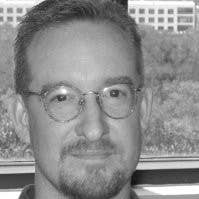 Josef Hall heads up new ArtCraft division
With the establishment of ArtCraft Entertainment's new ArtCraft Technologies division, the company has brought on Josef Hall as VP of engine technology to lead the endeavor.
Hall brings thirteen years of experience in multiple roles at KingsIsle Entertainment to the new position. As co-creator of Wizard101 and Pirate101, he has plenty of MMO experience that will serve him well at ArtCraft.
As VP of engine technology, Hall will lead development of the company's new Artisan Engine, which the company hopes to market to developers making large-scale MMOs.
"What ACE has built is impressive. This is a unique opportunity," said Hall. "While there are a handful of commercial rendering engines available to developers, there are no fully-featured solutions to jumpstart a virtual world. The time and cost benefit for an MMO (and for other mediums, like VR and MR) is absolutely staggering."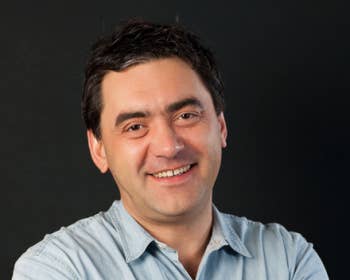 Keywords Studios shuffles senior management
Keywords Studios has made multiple changes to its senior leadership, including appointing Igor Efremov as the company's new CCO.
Efremov is the founder and owner of Sperasoft, which Keywords acquired in December of 2017. After running Sperasoft for nearly eleven years, Efremov will take on a broader role leading Keywords' seven global service lines and the global business development teams. Working alongside him will be former Spreasoft COO Mark Rizzo, who will take on the role of global operations director.
Keywords Studios has also created a new chief marketing officer role, which will be filled by Activision Blizzard veteran Andrew Brown. Finally, Jaime Campbell has been appointed to the position of service liner director. Campbell joined Keywords during its October 2017 acquisition of d3t Ltd.
"These changes and additions to our leadership team at Keywords add capability and capacity as we continue to develop our global video games services platform," said CEO Andrew Day. "Welcoming companies into the Keywords family and integrating them including to the extent of complementing the leadership team with talented individuals from those companies, is something we pride ourselves on and it is pleasing to see this being reflected in these latest people moves."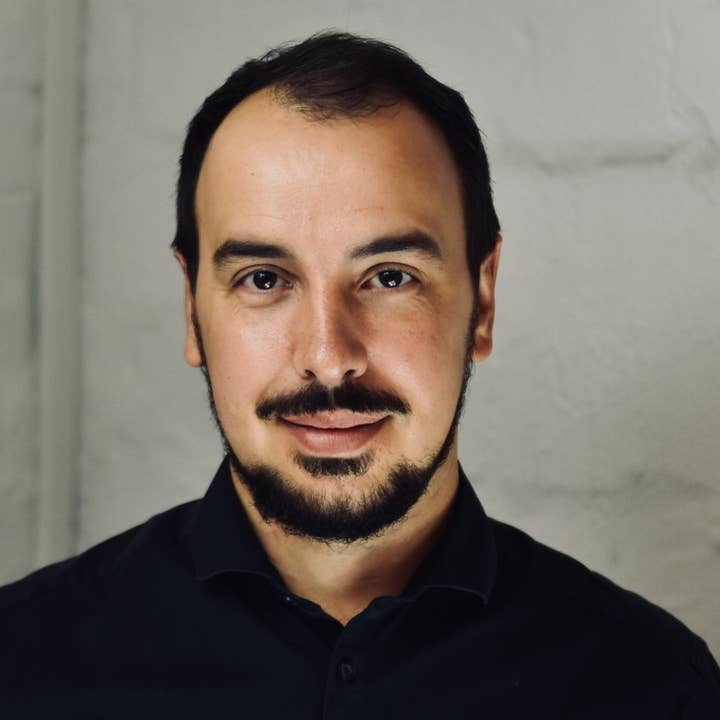 Former Gamescom CEO joins Indie Arena Booth creators to form Super Crowd
Super Crowd Entertainment has joined the Germany event business, combining the skills of former Gamescom boss Boris Lehfeld, Andreas Suika, various German influencers, and the creators of the Indie Arena Booth.
Super Crowd's CEO is Wolf Lang, co-founder of Threaks. Sebastian Bulas, Threaks' general manager, will take over the bulk of business at the game studio in his stead.
Indie Booth Arena is also lending its expertise to the endeavor. Andreas Suika, hailing from Daedalic Entertainment, will be the new general manager of Indie Booth Arcade and will work closely with Lang and Super Crowd.
Meanwhile, MAG Erfurt will be supported by Christopher Wulff, who has experience working with Indie Mega Booth in the United States. Marie-Anne Hachey will serve as head of project after a short stint with Threaks and a longer term as head of games acquisitions at Gamigo.
Hirofumi Yamada will also be a part of the Super Crowd leadership team.
Super Crowd Entertainment's primary focuses to start with will be running the Indie Booth Arena at Gamescom and hosting its own event in October, called MAG Erfurt and combining the gaming, cosplay, manga, fashion, and Japanese lifestyle communities.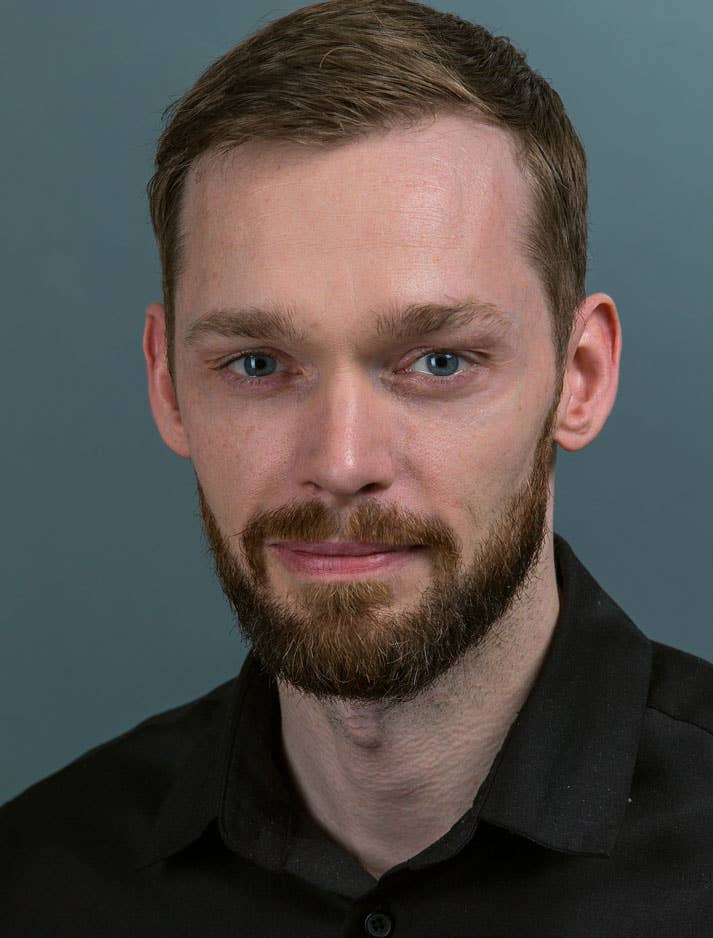 CCP Games promotes Bergur Finnbogason and Sveinbjörn Magnússon
CCP Games, developer of EVE Online, has promoted two of its own to management positions. Bergur Finnbogason has moved from development manager to creative director, and Sveinbjörn Magnússon transitions from senior producer to executive producer.
Finnbogason has worked for CCP Games for over eight years, four of which were spent in the develop manager role. He has also worked as a creative producer with the EVE Online development team.
"I'm very excited to step into this new role and as a long-time EVE Online player," Finnbogason said. "I truly care about the community and look forward to bringing further quality of life improvements to the game, among other things. Right now, I'm in the process of reviewing and acting on player feedback to our newest expansion, Into the Abyss."
Magnússon has worked not only as senior producer for EVE Online, but also as technical art supervisor, art producer, and product owner in art. For the latter, he lead a team responsible for Wormholes art in EVE Online's Apocrypha expansion.
"I am very excited to work on EVE Online on a more strategic level where I can work with a broad group of amazing people, aiming for a long lasting and successful future for the game," Magnússon said. "EVE Online hitting the 15-year-old milestone gave us a great perspective on where we came from and where we need to go. My goal in this position is to continue to make EVE Online better for players of all types and skill levels."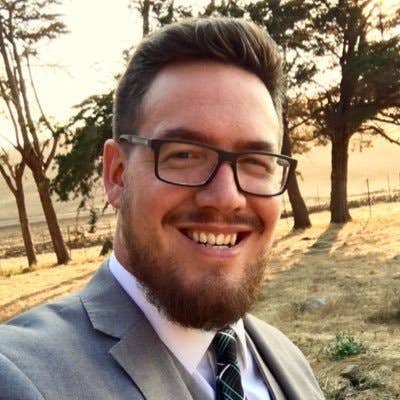 Former Hearthstone lead launches new studio
Ben Brode, former Hearthstone game director, is bringing his signature booming laughter to a brand new studio.
Brode's studio, Second Dinner, is based in Orange County, California. Though he has indicated that the studio is up and running and it has an official Twitter account, no further details have been provided as to what type of games it will produce.
It is possible that more will be announced soon, as Brode will be the keynote speaker at this year's PAX Dev.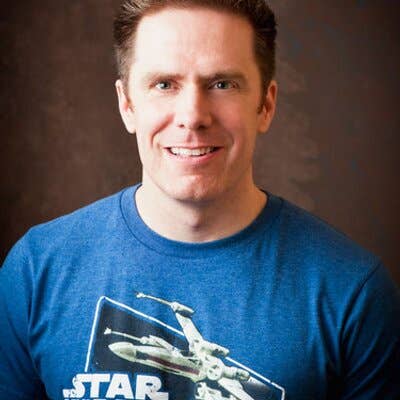 James Ohlen retires from BioWare
After 22 years at BioWare, James Ohlen is retiring to focus on smaller, more personal projects, including an upcoming Dungeons and Dragons sourcebook.
Ohlen has worked on numerous games in his time at BioWare, including Star Wars: The Old Republic and Knights of the Old Republic, Baldur's Gate 1 and 2, Dragon Age, Neverwinter Nights, and the studio's upcoming new IP, Anthem.
Though Ohlen has been mostly secretive about what he's up to outside BioWare, one upcoming project he's heavily involved with comes from Arcanum Worlds, a D&D focused endeavor that Ohlen co-founded with former BioWare creative director Jesse Sky. The company has announced an upcoming hardcover sourcebook for the game's fifth edition entitled Odyssey of the Dragonlords.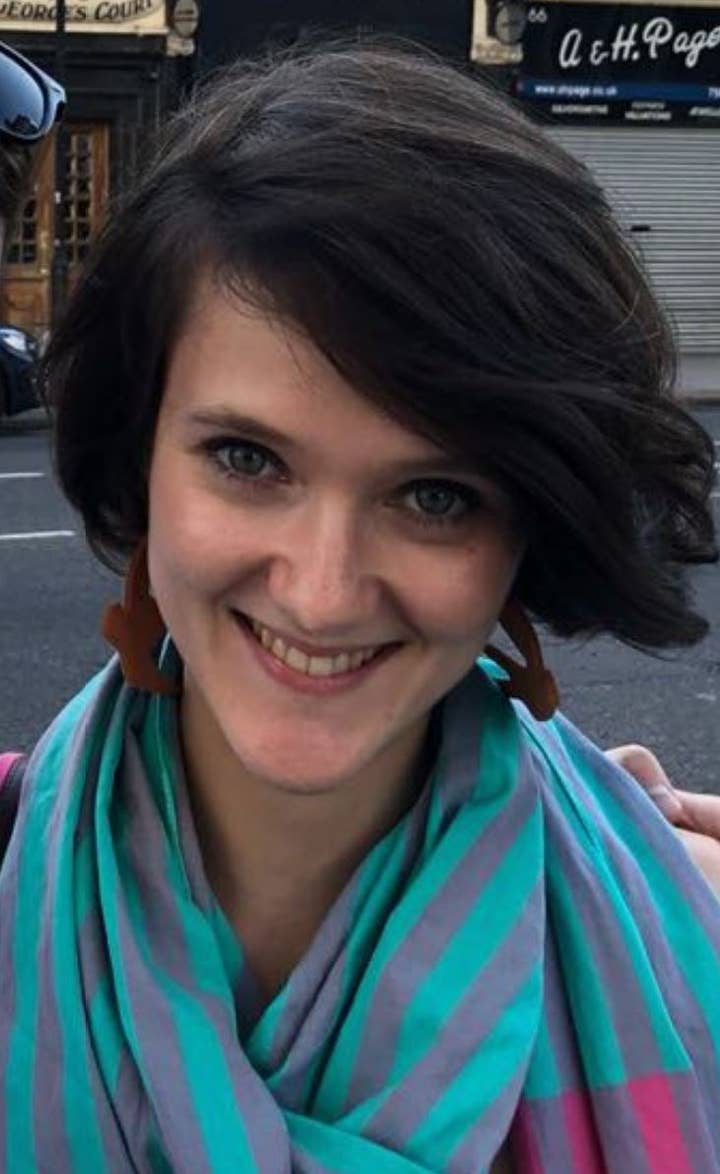 Hutch hires analyst Anna Yukhtenko
Mobile game studio Hutch has hired Anna Yukhtenko as a games analyst at its UK-based studio.
Yukhtenko joins Hutch after nearly two years as a marketing analyst at Next Games, where she developed a new marketing analystics ecosystem for the studio's licensed video games for The Walking Dead.
In her new role, Yukhtenko will work with a wide range of analytics, including churn analytics, ASO, and onboarding optimization.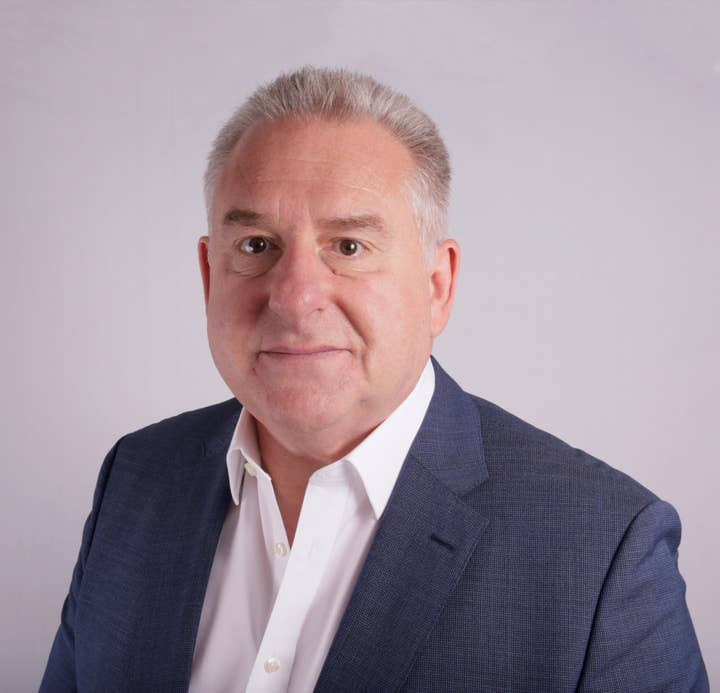 Graham Wallace joins Gfinity as global COO and executive director
Esports company Gfinity has hired Graham Wallace in a newly-created position as global COO and executive director. He has also been appointed to the company's board of directors.
Wallace will work alongside executive chairman Garry Cook to manage Gfinity's global business.
Wallace has held various senior executive positions over the last 25+ years, including a role as chief financial officer and COO at Manchester City FC. He has also worked with Viacom Inc, MTV Networks Europe, and IMG Media.
"On behalf of the Board I would like to welcome Graham to Gfinity," Cook said. "His leadership and operational skills, combined with extensive knowledge of the media, sports and entertainment sectors will be invaluable as we begin to write the next chapter of the Gfinity story."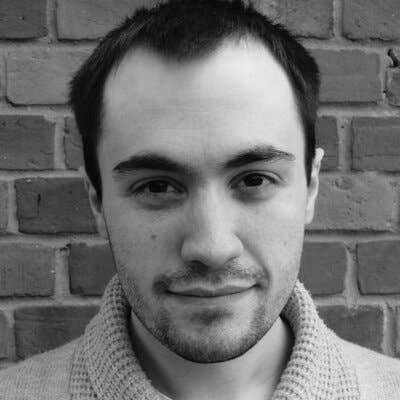 Will Lowther departs Multiplay for Caffeine
After ten years in a variety of roles at Multiplay, Will Lowther is departing the company to take on a new role on the business and content team at Caffeine.
Lowther's wide range of experience at Multiplay included everything from answering support tickets to leading development on the new platform for Respawn's Titanfall 2.
"I'm really proud of the company Multiplay has become, in particular helping find our true home here as part of the Unity family," said Lowther, reflecting on his ten years with the company. "I have no doubts the team here will continue to do amazing things across the hosting space, powering the world's biggest titles going from strength to strength."
Though Lower did not detail specifics about his role at Caffeine in his Medium post on the transition, he will be working in some capacity to push Caffeine's recently launched livestreaming platform.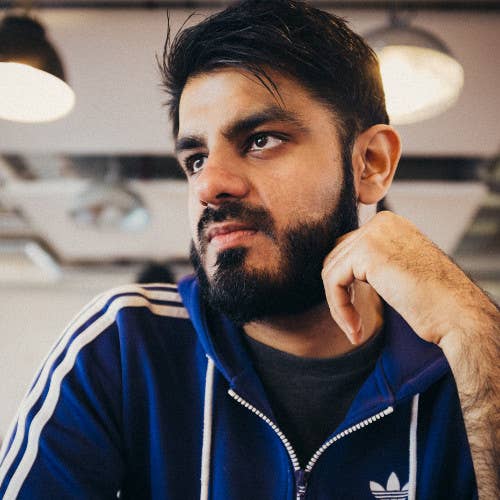 GameSpot UK editor now also global head of news
GameSpot UK editor Tamoor Hussain has taken on an additional role as the global head of news alongside his editor duties.
Hussain joined GameSpot as a news editor in 2015, and was quickly promoted to UK editor. Prior to this, he spent over five years writing for Future as a staff writer and later features editor.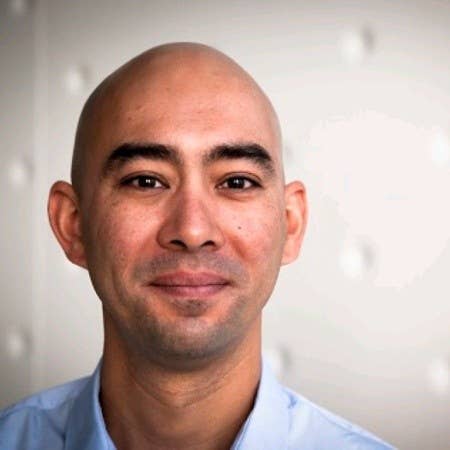 David Chang appointed executive VP of corporate development for Asmodee Digital
Digital board game publisher and distributor Asmodee Digital has appointed David Chang as executive VP of corporate development. Chang will oversee the company's global strategic growth in his new position.
Chang has worked in a number of creative and executive roles over his long career, including OnNet Entertainment, Gamiker, Gamblit Gaming, Betcade, Playspan, and others. He is the inventor or co-inventor of over 20 entertainment and technology-related patents.
In addition, Chang worked in business development for both IGN Entertainment and Fox Interactive Media.
"I'm am honored to have been asked to help Asmodee Digital reach new heights in their business," Chang said. "As a lifelong gamer and board game player I am excited about the opportunity to both extend the reach of the company's tremendous intellectual property and find new content to bring to Asmodee's fan base."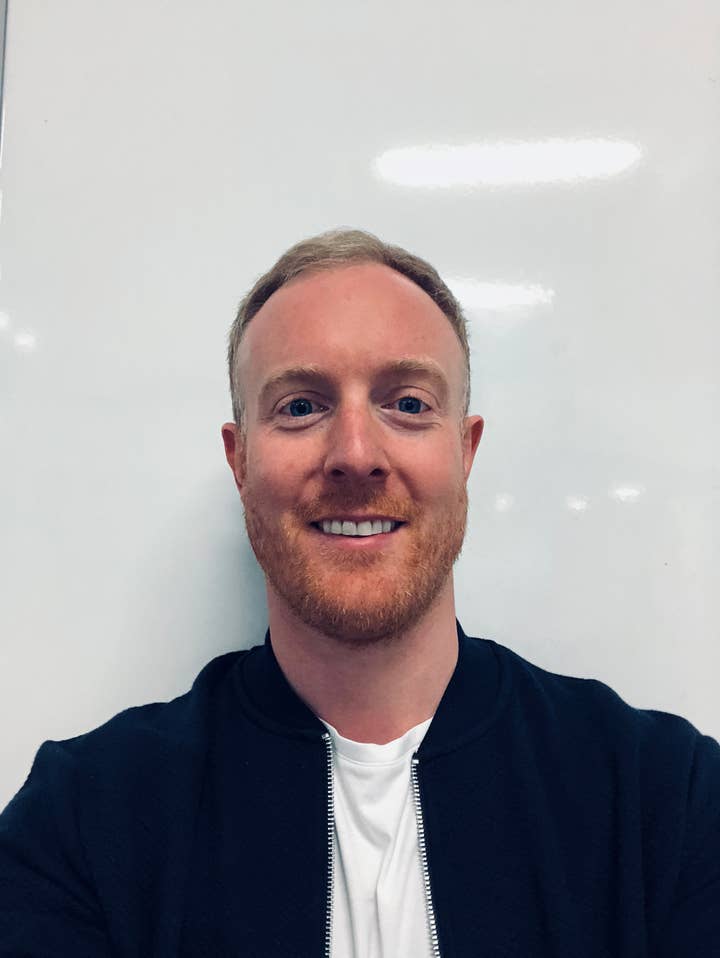 Venatus welcomes new head of business development and strategic partnerships
The European entertainment advertising company for companies such as Rovio and EA, Venatus, has hired a new head of business development and strategic partnerships. Tom Briant will join the team, bringing with him over ten years in the industry.
Briant's experience includes roles at Davinci 11 and Sony. At the latter, he worked as business director and head of network advertising.
At Venatus, Briant aims to develop new business partnerships and continue the company's global expansion. Venatus recently moved to work with game publishers in the Asia Pacific region.
"I am delighted to have the opportunity to join the Venatus team," Briant said. "Venatus are clearly passionate about what they do. They have a wealth of experience, are rapidly growing and most importantly, drive great results for their clients - I value that hugely!"