Jobs roundup: NFL exec Johanna Faries heads up Call of Duty World League
Meanwhile, EA Motive leadership changes hands, and former Activision Blizzard SVP joins Overwatch League franchise
It can be difficult keeping track of the various comings and goings in the games industry, which is why we compile them in semi-regular round-ups.
If you have new appointments or transitions in your company that belong here, please email newhires@gamesindustry.biz.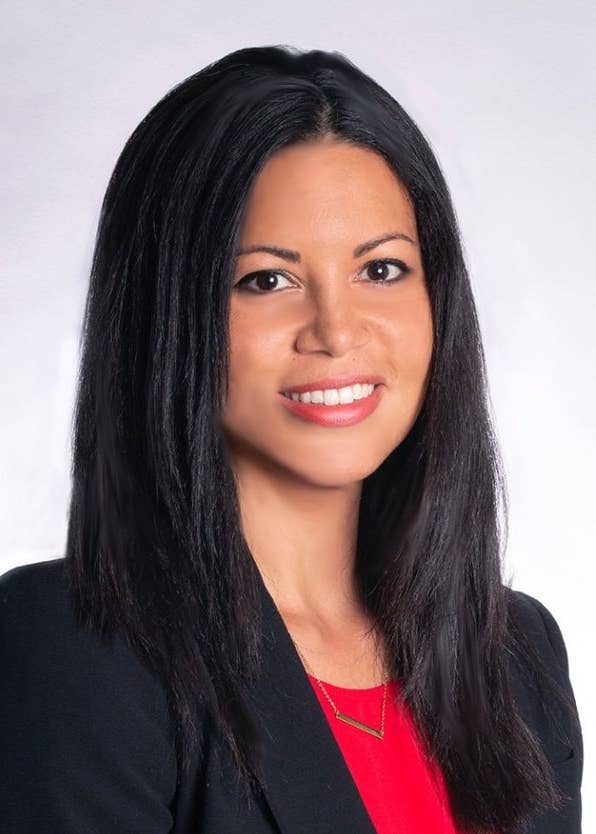 NFL exec heads up Call of Duty esports at Activision Blizzard
National Football League executive Johanna Faries has joined the Esports Leagues leadership team at Activision Blizzard, where she will serve as head of product for the Call of Duty World League.
Faries brings over a decade of experience from the NFL with an emphasis on business and fan development. In her new role, Faries will oversee strategic leadership, business operations, and product development for the Call of Duty World League.
"Johanna has a proven track record throughout her tenure with the NFL of leading key business initiatives and driving fan engagement," said Pete Vlastelica, president and CEO of Activision Blizzard Esports Leagues.
"She is a great addition to our organisation and I look forward to working with her in her new role."
While at the NFL, Faries held a number of leadership roles across marketing, league initiative strategy, fan and business development, partnerships, and consumer products. She also served in a broad range of diversity, inclusion, and mentorship programs.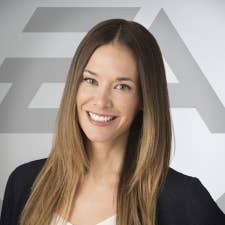 EA Motive leadership changes hands
Jade Raymond has left parent company Electronic Arts after studio leadership of EA Motive was transferred to Samantha Ryan, head of EA Mobile, Maxis, and BioWare studios in North America.
Raymond, who served as senior vice president of EA Motive, founded the studio in 2015 with the initial goal of focusing on a new IP in collaboration with BioWare.
Previously she worked at Ubisoft Toronto where she was a producer on the first Assassin's Creed game.
In a statement, EA head of communications John Reseburg commented: "[Chief studios officer] Laura Miele and her team have taken several steps internally to better support our game makers in this pursuit, such as expanding Samantha Ryan's portfolio to lead additional studios, including Motive.
"Samantha is known for driving creative design and supporting game teams so they can bring their visions to life.... With this change, Jade Raymond has decided to leave Electronic Arts.
"In her time with us, Jade helped to build great teams, and our projects underway at Motive and other studios continue unchanged. We're appreciative of all of her efforts, and we wish Jade all the best as she moves on to her next adventure."
Read the full story here.
Heroes of the Storm director moves to new role at Blizzard
Heroes of the Storm game director Alan Dabiri has announced he is transitioning to a new role within Blizzard.
Dabiri has held many roles over his 20 years with company, from software engineer to technical director. He did not confirm what he new role would entail.
"It's in this spirit of trying new things that I want to let everyone know that a few months ago, I accepted an opportunity to transition off my role as Heroes' game director to heed Blizzard's call and begin a new adventure elsewhere within the company," he said in a post on the game's forums.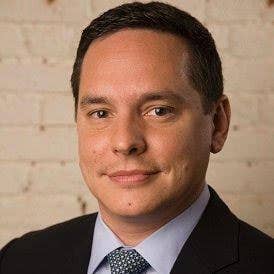 Former SVP at Activision Blizzard joins Overwatch League franchise
Major League Gaming co-founder and former senior vice president at Activision Blizzard Mike Sepso has joined Overwatch League franchise New York Excelsior as its new strategic partner.
While at Activision Blizzard, Sepso oversaw commercial partnerships for the publisher's esports division, and was even involved in designing the Overwatch League structure.
He has come on-board through venture capital fund Sterling VC, and his new role will focus on the commercial growth the franchise.
Scott Wilpon, partner at Sterling VC, said: "With nearly 20 years of experience in esports, Mike brings valuable expertise across sponsorship, media rights and a number of other areas that will help us develop this business and engage our fans in new and unique ways.
"Mike is a force within the esports community and we couldn't be more excited to welcome him to the team."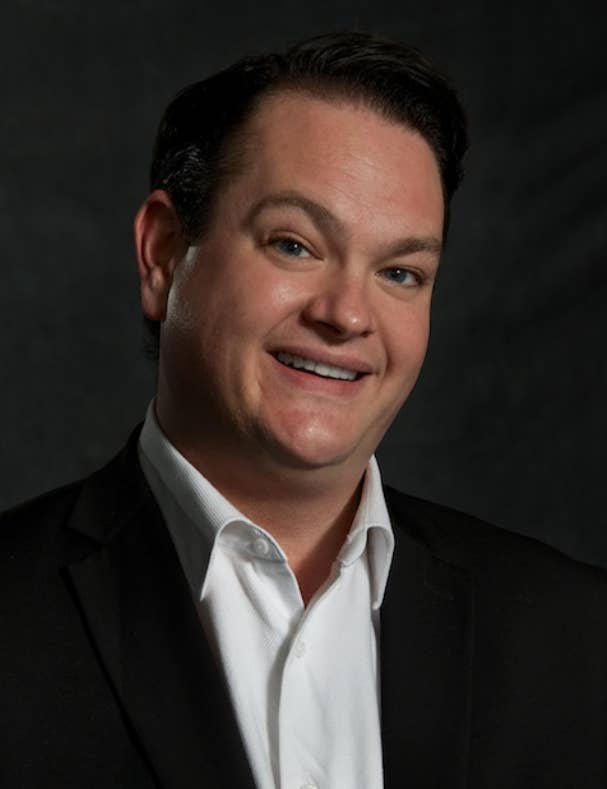 Disney Infinity exec joins Gearbox
Former vice president of production for the Disney Infinity franchise John Vignocchi has announced he will joined Gearbox Publishing as an executive producer.
Vignocchi revealed over Twitter he will be joining the company to work on a new as-yet-unannounced tentpole IP.
"We will be working on something that we hope will surprise and delight gamers of all ages; whether you're six or sixty," he said.
Vignocchi began his seven-year career at Disney Interactive Studios as a development director before being appoint VP of production on the Disney Infinity platform from 2012 to 2016.
He has also worked at Vogster Entertainment as well as eight years in various roles at Midway Games.
Read the full story here.
Team17 CFO retires
Team17 chief financial officer Paul Bray has announced he is leaving the company to spend more time with family.
Having joined Team17 in 2010, Bray presided over the group's flotation on the AIM market of the London Stock Exchange in 2018.
With his retirement, Jo Jones has been appointed CFO and company director. Jones has spent the last ten years at Experian, working across a number of senior finance roles. Most recently she served as finance director of service, solutions, technology and transformation.
Jones has also held a number of finance roles with The Sytner Group, such as positions Daimler Chrysler and Lexus.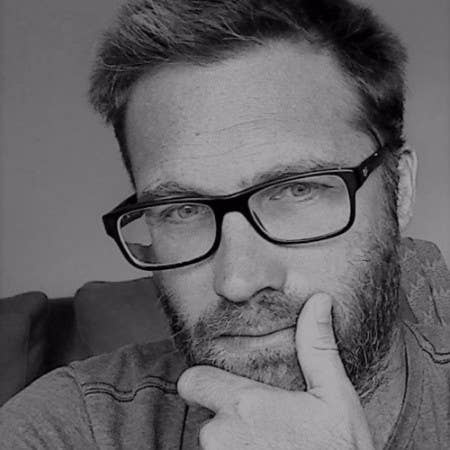 The Initiative poaches Rockstar veteran
Rockstar Games' Tom Shepherd is the latest high-profile talent to join Microsoft's first-party studio, The Initiative.
Formerly technical director at Rockstar, Shepherd has taken up a unannounced role at the recently-formed studio.
His work previous work saw him leading large programming teams on projects such as Red Dead Redemption and Grand Theft Auto V.
2K UK fills new senior PR role
2K's UK team has appointed Kayleigh Watson as its new senior PR manager. A new role for the team, Kayleigh will be working across all titles with particular focus on the publisher's core offerings.
Simon Turner, head of UK marketing and communications said: "Kayleigh brings a wealth of experience from the world of film and gaming and we're thrilled to have her on board in this senior capacity within our PR and communication team."
Watson has a decade of PR experience and joins from Substance Global, the entertainment digital PR and marketing agency, having worked with Universal, Lionsgate, Manga UK, 20th Century Fox, Warner Bros and Supermassive Games.
Previous to this she worked with Ubisoft for Emanate and a wealth of gaming clients for Lunch PR.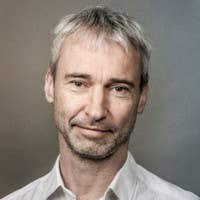 Ubisoft elevates Frédérick Duguet to chief financial officer
The Assassin's Creed published announced recently that former chief financial planning officer Frédérick Duguet has been promoted internally to CFO.
The appointment will become effective on January 1, 2019 when current CFO Alain Martinez retires from the role.
Before Ubisoft, Duguet served as finance director for L'Oréal's luxury products division, and also worked as an associate director for Procter & Gamble.
Ubisoft CEO Yves Guillemot described the appoint as "excellent news" for the group.
"His expertise, intimate knowledge of the company and deep understanding of the value creation drivers in the video game industry are all assets that will greatly aid Ubisoft in its new development phase," he added.
Read the full story here.
HandyGames appoints new international PR Lead
Florian Emmerich, former global PR manager for THQ Nordic, has relocated to HandyGames in order to build up the developer's PR department.
Part of the THQ Nordic Group, HandyGames is set to announce "some very interesting games" in the near future, with Emmerich set to lead the operation.
"We've big plans for the future and we need a well-connected PR Manager," said HandyGames CEO Christopher Kassulke.
"Emmerich has a lot of experience in bringing PC and console games to market. We are happy to welcome him to our office and to rock the industry together."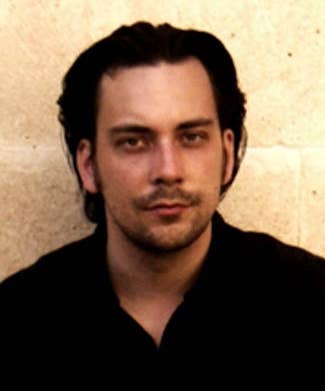 Altagram names CEO of newly established location office
Christian Norton has been appointed CEO of Altagram Canada, the latest expansion to independent game localisation and audio production company Altagram.
An experienced QA manager with 17 years games industry experience, Norton has worked at Ubisoft and Gameloft, providing QA services to over 100 different game companies around the world.
Altagram is an independent company founded by CEO Marie Amigues with other offices in Berlin and Seoul.
Draw&Code announce key hires formerly of Hasbro and Chillingo
Brett Page, formerly head of UK commercial strategy for Hasbro, has joined augmented reality developer Draw & Code as head of play.
He was also one of the first employees at Innocent Drinks, which was eventually acquired by Coca Cola.
His new role will at Draw & Code sees him charged with handling creative IP licensing and commercial strategy for SwapBots.
Meanwhile Becky Jones, previously producer on Angry Birds and Moshi Monsters, has been appointed as lead producer.
Jones has also spent time working with place-making technology at the Future Cities Catapult and is experienced with mixed reality.
"As a believer in the world-changing potential of immersive technology, it is thrilling to find a studio environment here at Draw & Code that shares this belief and embraces the opportunities it offers, especially in the burgeoning family market," said Jones.
New CMO and senior business development manager at Fantatical
Online games retailer Fanatical has announced Mikah Martin-Cruz as joined the company as chief marketing officer.
Martin-Cruz has held senior leadership roles at Microsoft, Samsung, Sony, British Telecom, and Warner Bros Entertainment.
Meanwhile Activision Blizzard alumni, and 25-year industry veteran, Peter King has been appointed as senior business development manager.
Previously King has also worked for 1C UK, Broderbund, Novalogic, and more recently, Kiss Ltd, a digital games publisher.
Three senior hires at Seriously
Finnish mobile developer Seriously has made three senior hires to run its expanding operations.
Sylvain Cunzi, former technical director of engineering at Next Games, joins the company as vice president of games technology.
Brian Ru, former associate at merchant bank Raine, joins the company as director of strategy and operations.
Finally Jamie Samson, former special counsel at Fox, has joined the company as legal counsel.