Jobs roundup: Kate Edwards joins Devcom's program team for 2018
Meanwhile, former PlayStation marketeer Rosemary Buahin joins Curve Digital
It can be difficult keeping track of the various comings and goings in the games industry, which is why we compile them in semi-regular round-ups.
If you have new appointments or transitions in your company that belong here, please email newhires@gamesindustry.biz.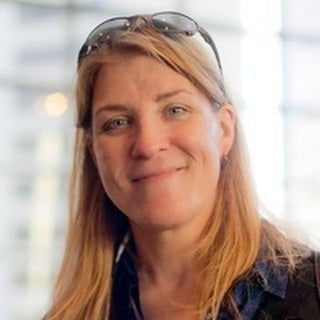 Devcom's program team takes on three major hires for 2018
Former executive director at the International Game Developers Association, Kate Edwards, is one of three major hires recently announced for Devcom 2018.
An experienced strategist, Edwards was listed as one of the ten most powerful women in gaming by Fortune in 2013, and here at GamesIndustry.biz we included her as one of our six people of the year for 2014.
Joining her is Alessandra van Otterlo, who has been in the industry since 2004, previously working at Control Magazine and Control Conference in Europe.
John Gaudiosi, a journalist with 20 years experience in the industry, and founder of Shacknews.com, rounds out the hires.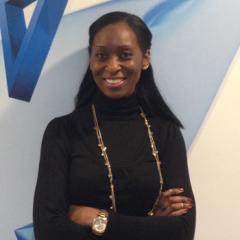 PlayStation talent joins publisher Curve Digital
Erstwhile Sony PlayStation marketeer Rosemary Buahin has joined Curve Digital as marketing director.
An industry marketing veteran with over 16 years experience, having held key positions in Eidos, Novalogic, Warner Bros, and Sony PlayStation, Buahin has worked on a wide range of campaigns, from Lego Batman to Uncharted 4: A Thief's End.
"My next career move was always going to be my most important, so I am beyond thrilled to join Curve at this spectacular time in its evolution," she said. "I'm determined to play a pivotal role in helping Curve grow into the world-leading global publisher it deserves to be."
"Rose is a heavyweight hire and a sign of our continued aspirations to evolve into a global player," says Jason Perkins, Managing Director, Curve Digital.
Kaz Hirai steps down as president and CEO of Sony Corporation
After six years as president and CEO of the Sony Corporation, Kaz Hirai has stepped down.
Taking over from Hirai will be Kenichiro Yoshida, whose titles at Sony include executive deputy president and chief financial officer. Hirai will remain at the company as director and chairman, with the new structure taking effect on April 1, 2018.
"Ever since my appointment as president and CEO in April 2012, I have stated that my mission is to ensure Sony continues to be a company that provides customers with kando - to move them emotionally - and inspires and fulfils their curiosity," said Hirai.
"To this end, I have dedicated myself to transforming the company and enhancing its profitability, and am very proud that now, in the third and final year of our current mid-range corporate plan, we are expecting to exceed our financial targets. And it excites me to hear more and more people enthuse that Sony is back again."
Read the full story here.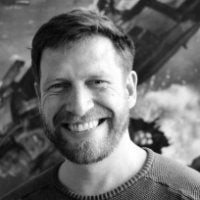 Ex-Yager game director joins Klang
Peter Holzapfel, former game director at Yager, has joined the Berlin-based development studio, Klang. He has taken on the role of executive producer for its forthcoming AI-driven MMO simulation, Seed.
Prior joining Klang, Holzapfel worked in various creative production roles for Yager and Crytek, as well as his own company.
"Seed is one of those rare opportunities that is so good that you have to drop your own plans and just roll with it and see where it takes you," said Holzapfel. "A project so full of passion, enthusiasm and ambition that it reminds you again why we all joined this industry in the first place.
"I am proud to be a part of this project and will do whatever I can to help make this dream become a reality."
Google's AR product developer moves to Facebook
Nikhil Chandhok, former product developer working on Google's ARCore, has announced his move to Facebook.
Before accepting the position with Facebook's AR team, Chankhok worked on the Daydream VR Platform, and co-founded AI startup Bento Labs.
"I'm looking forward to building upon a platform that allows for the creation and discovery of global AR experiences everywhere," said Chanhok in a Facebook post. "I'm especially interested in building more conversation and momentum in cross-platform camera services."
Today is my 1st day at Facebook! There are massive opportunities ahead for AR & I look fwd to joining Facebook as we bring more AR experiences to life - for more people!

— Nikhil Chandhok (@chandhok) January 29, 2018
UKIE business development executive moves on
Meg Rice has announced that she is moving on from her position as business development executive with UKIE, having accepted a role as project manager with OMUK, a recording studio specialising in video games.
Previously Rice worked as community manager for Playhubs and has time spent with Bossa Studios as studio assistant and office manager before moving onto Curve Digital to work as studio manager and marketing assistant.
Unikrn hires gambling industry veteran as new COO
Unikrn, one of esports' and gaming's biggest brands, has hired Andrew Vouris as its new COO.
Previously Vouris spent ten years with Australian wagering and gaming frim Tabcorp, growing it into one of the more successful companies in the industry.
As COO of Unikrn, Vouris will lead the wagering and gaming growth strategies, as well as connecting the company's global team and four primary offices. He will report directly into Rahul Sood, Unikrn's CEO.
"I first met the Unikrn crew back in 2014," said Vouris. "That's when I made the decision that Tabcorp would invest in them to help them build their business. Obviously, I fell in love with the team, the brand, the vision and the product - this company is the future, and I'm going to make sure we expose them to the world."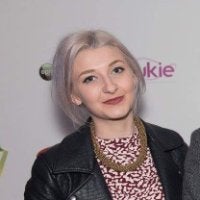 Sophie Densham joins Xbox EMEA at Assembly
Joining the Xbox EMEA team at Assembly, Sophie Densham previously worked in communications and community at UKIE for two years, and also spent several months working with gaming charity SpecialEffect.
Densham's new role will see her looking after Xbox PR in EMEA, including everything from assisting the markets with launches of exclusives such as Sea of Thieves, and with industry events like E3 and Gamescom.
"Really excited to join the Xbox EMEA team at Assembly," she said. "Everyone has been super welcoming and I'm looking forward to getting stuck in at such a busy time ahead of the Sea of Thieves launch."
GamesRadar+ news lead moves to Dialect Inc
Louise Blain has announced that she is leaving GamesRadar+ after three years, having accepting a position with Dialect Inc as producer on Logitech G.
Jason Avent to lead new studio, TT Games Brighton
Former head of Boss Alien Jason Avent will head up TT Games Brighton, the new mobile-focused Lego studio games announced earlier this week.
"I love LEGO, and I'm thrilled to be able to create new games encompassing all of the wonderful core values of LEGO, designed and built from the ground up for mobile," said Avent.
"Our new titles will be accessible, exciting and of course packed with the trademark TT Games fun and humour. We have an amazing new team of people in Brighton with a wonderful and unique opportunity to bring LEGO to life in a brand-new way."
Read the full story here.