Jobs Roundup: Alto's Odyssey producer leaves for Cuphead studio
Elsewhere, hires at Hutch, Bethesda promotes new European PR manager, and Owlchemy Labs changes leadership
It can be difficult keeping track of the various comings and goings in the games industry, which is why we compile them in semi-regular round-ups.
If you have new appointments or transitions in your company that belong here, please email newhires@gamesindustry.biz.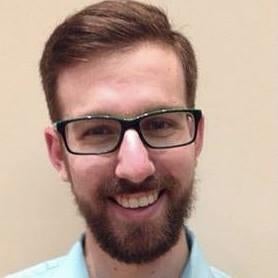 Eli Cymet departs Snowman, joins Studio MDHR
Alto's Odyssey producer Eli Cymet has left Snowman and taken on a new producer role with Cuphead developer Studio MDHR.
Cymet worked with Snowman for two years, prior to which he wrote for mobile gaming website Gamezebo. His departure comes just after Alto's Odyssey received an Apple Design Award, as well as a release date for the game's Android release.
Speaking to PocketGamer.Biz, Snowman CEO Ryan Cash said, "It was an absolute pleasure having Eli Cymet on the Snowman team for the last two years. We learned a lot from him, and, more importantly, had a ton of fun together. We're sad to see him go, but we wish him all the best on his next adventure."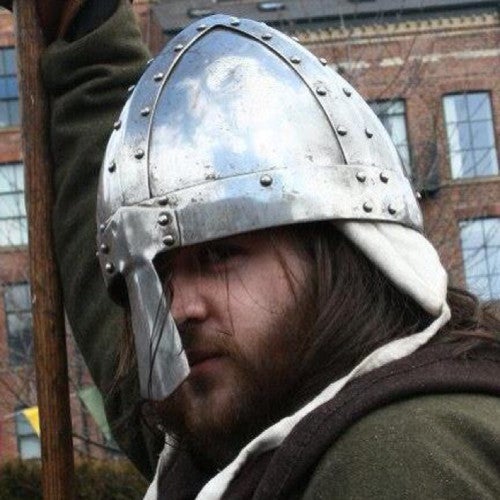 Yaroslav Svirsky, Desmond Walsh join Hutch
UK-based mobile studio Hutch has brought on two new faces: server engineer Yaroslav Svirsky, and 3D artist Des Walsh.
Svirsky arrives after nearly three years at Ubisoft studio Future Games of London, where he worked as a platform engineer, a server engineer, and senior online programmer on the Hungry Shark games. Previously, he has also worked at Side-kick and Netwise.
At Hutch, Svirsky will work on back-end services for games such as Top Drives, Hill Dash 2, and other titles planned for launch in the coming months and years.
Meanwhile, Walsh hails from Frontier Developments, where he has worked since July of 2011 first as a graduate environment artist and then as environment artist on eight published games such as Jurassic World Evolution and Planet Coaster. Walsh will bring his experience in 3D work across multiple platforms and genres to Hutch's art team.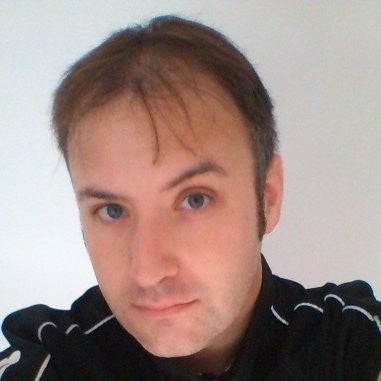 Bethesda promotes new European PR manager
Mark Robins, formerly UK PR manager at Bethesda, has moved to overseeing European PR at the company.
Robins began as UK PR manager with Bethesda in 2016 after two years as a PR consultant for Vault Communications UK. He has also worked in the past for Lunch PR, Barrington Harvey PR (both times in accounts) and was a writer and editor with Future for three years before that.
The PR professional gained some interesting attention in 2012 and 2013 as a classical music fan, known for pushing campaigns to vote video game music into the Classic FM hall of fame. As Eurogamer reported at the time, his campaigns helped push both Aerith's Theme from Final Fantasy VII and the Skyrim theme into the ranks.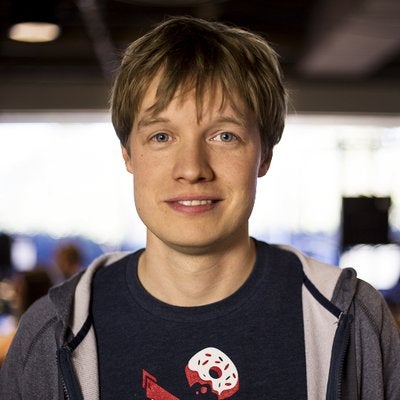 Owlchemy Labs leadership shifts as CEO, studio director depart
Owlchemy Labs announced a bit of a leadership shake-up this week as CEO Alex Schwartz and studio director Cy Wise left the company to pursue a new venture together.
In their stead, former CTO Devin Reimer has taken over as CEO, project manager Andrew Eiche fills the role of CTO, and digital media strategist Autumn Taylor has moved into the role of studio director.
Reimer has been with Owlchemy Labs for five years, with all of that time spent in the CTO role. Prior to this, he founded AlmostLogical Software, a company with a focus on Unity and Flash development.
"It's a very exciting time at Owlchemy Labs, and the virtual reality industry as a whole," Reimer said. "It makes me incredibly happy to continue my work in this new role as CEO, and I'm committed to ensuring that the studio continues to push the boundaries in terms of innovation and experimentation with the games we create."
Eiche's time at Owlchemy began in 2016 when he signed on as a project manager, designer, and programmer after a year-long stint at North Star Games. Prior to that, he co-founded Birdcage Games, a mobile development company with which he worked on two releases: Spellaround and Leaping Labs.
Finally, Taylor takes on the mantle of studio director after a year and a half as the company's sole community manager, one of her many projects at the studio. She has worked on various internal video presentations and served as a front-facing representative at industry events and to business partners. Taylor was noted by CinematicVR's list of 100 Women in VR, and has co-organized VR Austin for two years.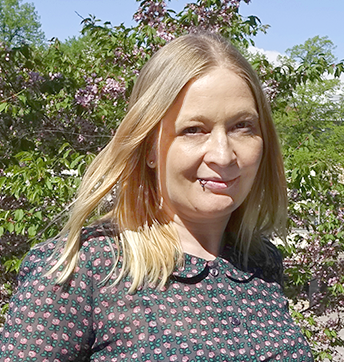 Full XP names new CTO
Eliza Ralph has joined Full XP as the Finnish company's new CTO as of late April.
"I'm super excited about taking on the role of CTO at Full XP," Ralph said. "I have a great opportunity to unleash my full potential and I look forward to the challenges working in an innovative start-up brings. I like to take a holistic approach, a systems thinking view to problem solving."
Ralph takes over as CTO after working in product development at Next Games, and over the course of her career has gained experience in multiple stages of game development. Her specific focus in in server technology and she brings over a decade of software development experience with her to Full XP.
Ralph hopes that her appointment will inspire other women to pursue careers in tech and further the company's commitment to a diverse workplace.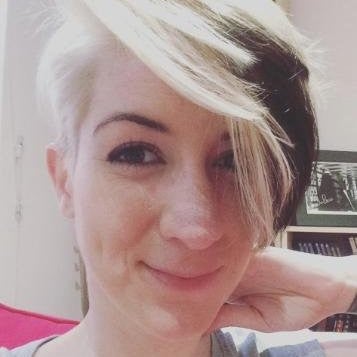 Rock Paper Shotgun welcomes new deputy editor, guides writer
Rock Paper Shotgun continues to expand its team this week with two new hires: Alice Bell, formerly editor of VideoGamer.com, has joined the Rock Paper Shotgun team as deputy editor based at the Brighton office, and former freelancer Dave Irwin will be the site's newest guides writer.
Bell spent nearly three years writing for VideoGamer.com, where she began with a focus on writing guide content and eventually expanded to writing reviews, news, and long form features. She has also had pieces published at GamesRadar, Official Xbox Magazine, Official PlayStation Magazine, and The Guardian.
Irwin has freelanced across multiple sites including TheSixthAxis, Tech Advisor, and Kotaku, and has already begun contributing to some guide content at Rock Paper Shotgun during E3.
GameStop names Dawn Henry as VP of ThinkGeek
Dawn Henry has joined GameStop as VP of ThinkGeek after eight years in various senior buyer roles at Walmart Stores.
Most notably, Henry led development on Walmart's Girls business, and was responsible for product innovation, brand acquisitions, and licensing negotiations. Before that, Henry worked for Olin Winchester, Georgia Pacific, and Lucent Technologies in various roles.
She will carry that experience to her new role with GameStop, where she will be in charge of helping grow the ThinkGeek brand.
"Adding a seasoned toy and licensed retail merchant such as Dawn to our team demonstrates our continued commitment to further accelerate growth of our global Collectibles business," said senior vice president Janet Bareis. "Having worked with Dawn while I was at Walmart, I know firsthand how fortunate we are to have such an accomplished and innovative merchant leading our ThinkGeek division."
The BGI expands, diversifies board
The BGI has added ten new members to its board of advisors. The diverse set of newcomers was added as a part of The BGI's commitment to keeping a 50/50 gender balance and BAME representation.
The new members are journalist Chella Ramanan, Goldsmiths researcher Phoenix Perry, AIM business development and creative sector manager Karen Hedger, co-founder of Harbee Studios Claire Boissiere, producer at Blazing Griffin Melissa Jo Knox, Biome Collective founder Malath Abbas, head of games at Imaginarium Gina Jackson, Dream Reality Interactive senior producer Sitara Shefta, communications director at Failbetter Games Hannah Flynn, and Kinetic Atom marketing and PR consultant Korina Abbott.
"The Board voted in April to expand again to represent the more diverse sector we want to build and that Government expects to see," said CEO Rick Gibson. "The BGI's Board isn't simply over 50% female and over 20% BAME; it's equally important that the Board now has a rich mix of disciplines to help govern our progress. We have designers, programmers and engineers, educationalists, producers, journalists, marketers, YouTubers, leaders of studios large and small, founders of the games industry as well as some of its newest stars, plus angel investors and people working in various areas of policy. We welcome the arrival of so many distinguished people from right across the sector."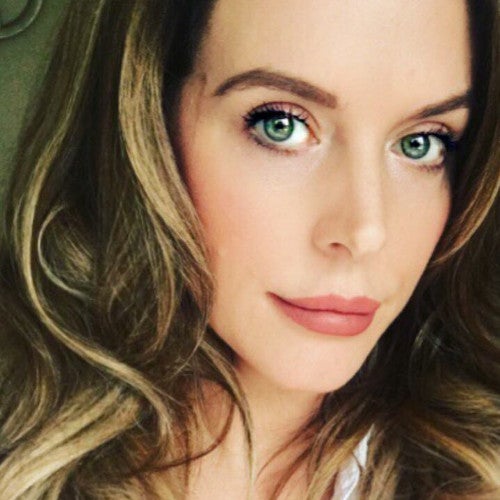 Women in Games board welcomes three new members
The Women in Games board has added Vanessa Joyce, Daniel Wood, and Ruth Falconer to its membership.
Joyce is currently the manager of business development at Multiplay Events. Wood is CEO is UKIE, and Ruth Falconer servers as Abertay University head of division for computing and mathematics.
According to PC Games Insider, the incoming members will replace three outgoing members. Gregor White of Abertay University is stepping down, as is Women in Games deputy CEO Leigh Jackson, who cited "additional overseas work assignments." Marie Stukoff is also departing to focus on her work with Women in Science and Engineering and the Salford Chapter of the Girls Networking.