Jobs roundup: Bendix Engmann joins Eurogamer video team
Meanwhile, former CEO of HP and eBay joins Immortals board of directors and The Escapist prepares to relaunch
It can be difficult keeping track of the various comings and goings in the games industry, which is why we compile them in semi-regular round-ups.
If you have new appointments or transitions in your company that belong here, please email newhires@gamesindustry.biz.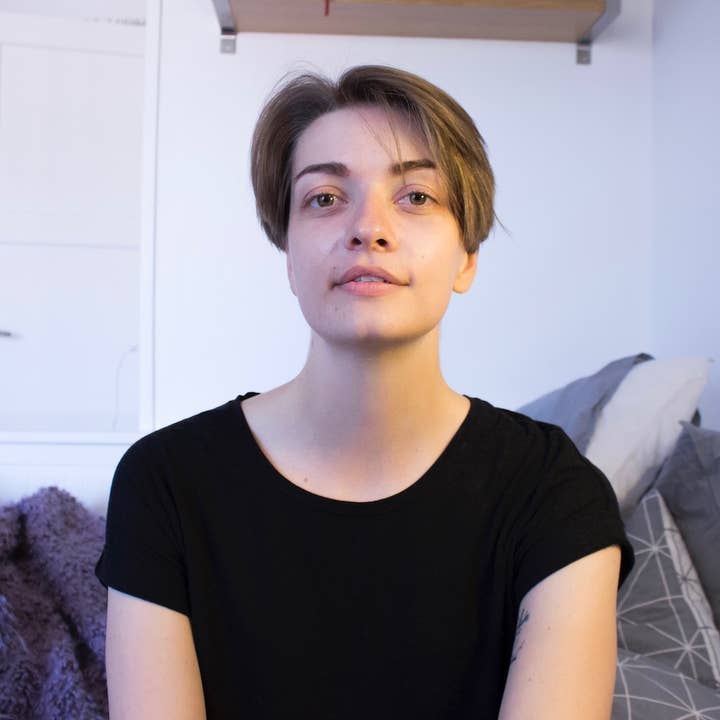 New member of video team at Eurogamer
Bendix Engmann has joined Eurogamer as the newest member of the video team following the departure of Chris Bratt.
Bratt left in May this year to start his own Patreon-funded project People Make Games, and the spot has remained open until now.
Originally from Denmark, Engmann caught the attention of Gamer Network through her contribution to the Eurogamer and Outside Xbox YouTube channels with her illustrations and fan art.
Her background includes several years of experience working as a freelance videographer and illustrator.
Read the full story here.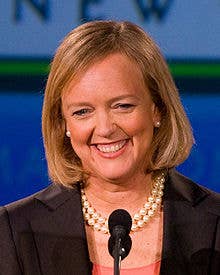 Former HP and eBay CEO joins Immortals board of directors
Meg Whitman has been appointed to the board of esports organisation Immortals.
The former CEO of both Hewlett Packard and eBay currently serves as CEO of startup NewTV, and was appointed to the board after making a "significant investment" in the company. She joins AEG, Lionsgate, the Milken Family, and Steve Kaplan as major shareholders of the organisation.
"I've long been intrigued by esports, and have been evaluating the space for several years... Esports is an industry with massive tailwinds and I look forward to playing an active role, and working with the Board and management team at Immortals to maximize value in this exciting ecosystem." said Whitman.
New technical designer at Rare
Rare has a new technical designer after hiring Jess Hider, formerly of Epic Games.
Along with being part of the BAFTA Games Crew and a STEM Ambassador, Hider appeared this year in the GamesIndustry.biz 100: Future Talent list.
Before taking up her new position with Rare, Hider worked as a community manager at Epic Games where she contributed as an Unreal Advocate, before a period of freelance consultancy.
*read in a fabulous pirate voice*

Ahoy there! It seems the winds of change be upon us, and I'll be setting sail for @RareLtd as a Technical Designer!

Grab the accordion, break out the grog, weigh the anchor, and hoist the mizzen, the journey's underway - Yo Ho Ho!! pic.twitter.com/Ez3EKTaNzB

— 🌸 Jess 🌸 (@JessHider) July 10, 2018
BAFTA appoints new chair of Games Committee
UKIE CEO Dr Jo Twist has been appointed as chair of the BAFTA Games Committee, succeeding Nick Button-Brown.
A long-standing member of the committee, Twist has served on the Learning & New Talent Committees, supported BAFTA Breakthrough Brits and the BAFTA Young Game Designers talent initiatives, and sat on a taskforce examining sexual harassment and bullying in the film, games, and television industries.
Read the full story here.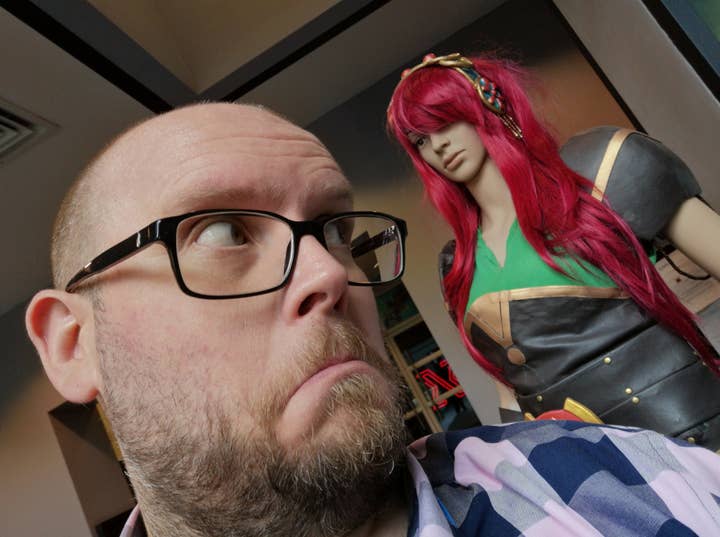 Jagex hires new editorial talent
Freelance journalist Ben Parfitt has taken a role as editorial manager with Jagex. Parfitt previously worked at MCV for 11 years, leaving in 2016 to pursue a career in freelance.
Since then he has freelanced with The Guardian, BBC, and here at GamesIndustry.biz.
"The games market is growing and diversifying and there are lots of people out there working very hard to adjust to this changing audience," said Parfitt in a blog post. "It's also true that the market is waking up to the need to diversify its voices too. I 100% fully endorse this - white dudes alone cannot and should not be the sole voice."
He continued: "I'm heading over to join the fine people at Jagex in Cambridge. There is some very cool stuff happening over there and I'm thrilled and privileged to be part of it."
Humble Bundle appoints new publishing manager
Promoted from within, John Polson has been appointed publishing manager at Humble Bundle after more than three years in business development.
Prior to joining Humble Bundle, Polson worked for UBM Tech and Dejobaan Games, along with spending over four years as a freelance journalist.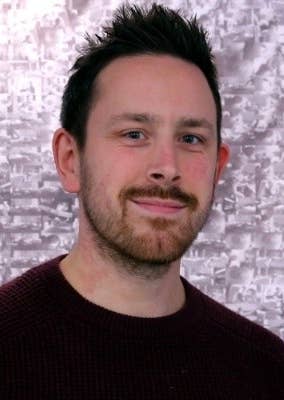 Improbable promotes PR manager
David Scarborough has been promoted from PR coordinator to PR manager at Improbable after a year with the company.
The new senior role will see Scarborough leading on marketing and PR campaigns, and working with external partners.
'Improbable has a big vision for the future of gaming and works with talented developers worldwide to make that a reality," he told GamesIndustry.biz.
"I'm thrilled to be taking a more senior role within the marketing team in London and to be working with our incredible studio partners like Klang Games, Midwinter Entertainment and Automaton Games."
ESL's Tournament Director steps down
ESL Tournament director Jonas Vikan has stepped down after 11 months in the role.
As reported by Esports Insider, Vikan spent 138 days of his tenure either travelling or away from home, and has decided to step down to spend more time with his two young children.
"Walking away now, from esports and from such an exciting position in the world's biggest esport company, is hard," said Vikan. "I started in esports in 1999, when there was no esports. Just a computer and some games. No lights, no money, no fame, no future."
During Vikan's long career in the sector he co-founded Team Meredia, created Team NoA, and played Counter-Strike competitively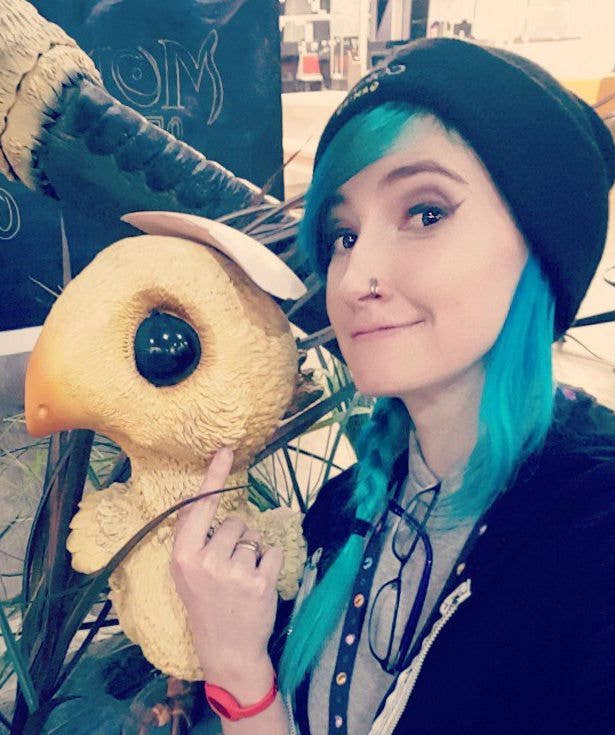 No More Robots hires community manager
Having just recently wrapped up its first year as a publishing label, No More Robots has hired Pip Hoskins as community manager.
Company founder Mike Rose told GamesIndustry.biz: "I needed someone with my ridiculous energy, and someone who wanted to come and be a part of No More Robots rather than just be working for me. I'm glad to say I found that person."
Hoskins, a variety streamer, will be responsible for managing the various Discord servers No More Robots uses to foster community engagement.
Talespinners appoints two new partners as co-director moves onto Guerilla Games
Games writing company Talespinners has taken the opportunity to restructure as a co-operative, bringing on-board two of their long-term freelancers, Matt Gibbs and Chris Tihor, as partners in the company.
The move follows the departure of two-year co-director Giles Armstrong, who has joined Guerilla Games as a senior writer.
Gibbs is a writer and editor with experience working on games like Battlefield 1, Total War: Rome II, and Driver San Francisco. Alongside his work for Talespinners, he is managing editor of comic and book publisher Improper Books. Before going freelance, he worked in creative services for Sony Computer Entertainment Europe.
Tihor, a writer and game designer who's worked with studios such as Harebrained Schemes, Tap Tap Tap, Headless Chicken, and One More Story, is perhaps best-known as the creator of award-winning game Mandatory Upgrade: X Marks the Spot.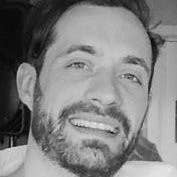 Edelman brings in freelance talent for account director
Harry Cole, a marketing veteran of over a decade, has been appointed account director for technology at London-based PR firm Edelman.
Specialising in B2B and B2C public relations, Cole is well versed in communications. His fields of expertise include entertainment, technology, video games, and film.
"The Edelman Tech Team London has exactly the professional and personal atmosphere that I was looking for in an agency," said Cole.
"Passionate individuals that want to work on the best clients, on the best projects and deliver the best practice. I'll be working with Emerge clients and our digital offering, whilst also our offering for gaming clients with a focus on VR and Mobile."
Ultra appoints chief strategy officer
Ultra, the Estonian-based PC building company, game publishing platform and marketplace, has announced the appointment of Edward Moalem as chief strategy officer.
Previously having served on Ultra's advisory board as it's partnership and strategy advisor, Moalem's new role will focus on development relations and connecting with game developers.
"[Ultra] has strong business fundamentals upon which we can continue to build in the months and years to come," he said.
"The team has developed a long-term plan for the technology as well as the product, and what Ultra is trying to achieve is realistic, applicable, and will disrupt the gaming industry now and in the future."
Hugo Bustilos leaves PlayStation UK
After twelve years at the firm, Sony Interactive Entertainment's Hugo Bustilos has revealed his departure from the company.
Bustilos has been with Sony since 2006, holding numerous PR roles where he managed campaigns for multiple first-party Sony games such as The Last of Us and Killzone Shadow Fall. He held his most recent position, senior PR manager, for four years.
The Escapist relaunches with previous EiC at the helm
Russ Pitts, former editor-in-chief of The Escapist, has come full circle announcing this week that he will oversee the site's relaunch following its acquisition by Enthusiast Gaming.
Pitts, who left the publication in 2011 to found Polygon, then set-up mental health awareness organisation Take This Project and spent several years alongside working as a freelancer.
In 2014, Pitts also founded web-based media production house, Flying Saucer Media.
Read the full story here.
Madden lead Carlos Guerrero dismissed from EA
Recently appointed Madden NFL series lead, Carlos Guerrero has been dismissed from EA after two months as a senior producer.
According to EA, Guerrero was let go "due to behavior that is against EA policies, including our Global Code of Conduct & Respectful Workplace policy".
Guerrero took over the role from departing Rex Dickson who held the position for six years; Ron Harvey will now serve as executive producer for Madden in the interim.
Read the full story here.