Jobs roundup: Dave Haynes installed as director at Vive X Europe
Elsewhere, veteran journalist Brian Crecente joins Variety and GAME finds interim CFO
It can be difficult keeping track of the various comings and goings in the games industry, which is why we compile them in semi-regular round-ups. If you have new appointments or transitions in your company that belong here, please email newhires@gamesindustry.biz.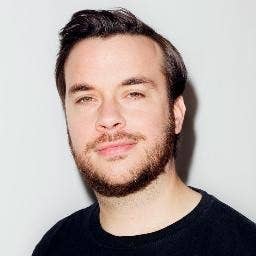 HTC Vive appoints Vive X director for Europe
HTC has appointed Dave Haynes to the newly created position of director at Vive X, Europe.
Formerly part of the investment team at early-stage seed fund Seedcamp, Haynes led investments into SplashVR and TheWaveVR, as well as setting up Augmentor, the first ever UK-based program for VR/AR ventures.
His previous startup experience includes Berlin-based SoundCloud, where he led business development as part of the founding team.
"Vive X is the most active investor in VR startups, and establishing a base in Europe for the first time is an important step," said Haynes.
"Companies here are already applying immersive technologies to solve valuable problems across sectors such as health, education, design and we're excited to back the world-class talent that Europe has to offer."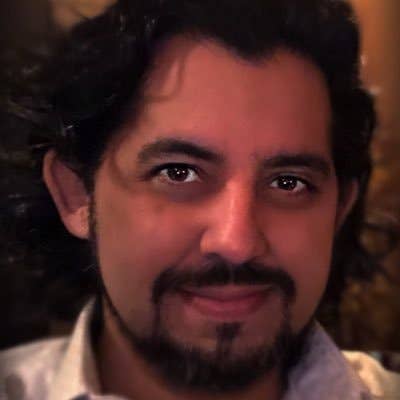 Polygon founder joins Variety as new games editor
Entertainment trade magazine Variety has hired veteran games journalist Brian Crecente as its new games editor.
Crecente's new role will see him covering all aspects of the industry in both online and print.
Prior to accepting the position, Crecente wrote for Glixel for just under a year. Before that he was executive director at Polygon which he helped launch in 2012. He also founded ane ran Kotaku as editor-in-chief from 2004 to 2012.
With over 15 years writing in the industry, Crecente also has more than ten years experience reporting for daily newspapers in Texas, Florida and Colorado.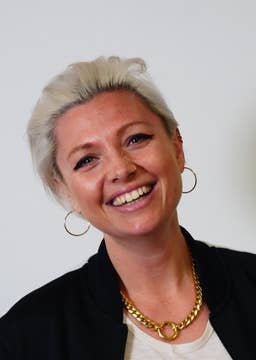 New talent acquisition manager for Sumo Digital
Filling the newly created role of talent acquisition manager, tech sector veteran Holly Youdan will be heading studio-wide recruitment for the Sheffield-based developer.
Youdan comes to Sumo from Brandwatch, a Brighton-based software as a service company and leader in the social media software intelligence market where she grew the engineering department from 40 to 140 during her four years there.
"I realised quite quickly that Sumo Digital is a place that cares about its employees" said Youdan. "With an open way of communicating with each other, the culture is one of collaboration, accountability and a desire to keep getting, and being, better at everything. I am excited to be helping write the next chapter of Sumo's story and building continued success for 2018 and beyond."
GAME appoints interim CFO
Martin Hopcroft has come on board as interim CFO at GAME following the departure of Mark Gifford.
A senior financial executive with over 30 years experience, Hopcroft has spent the last 11 years with computer wholesaler Quaestors and has held CFO positions in four other companies over the nine years prior.
Bethesda names Roy Campbell as new UK managing director
Industry veteran Roy Campbell has joined Bethesda Softworks as the publisher's UK managing director.
Campbell has spent more than 30 years working in the UK games industry, holding senior positions at notable games firms such as THQ, Virgin Interactive, City Interactive, Infogrames UK, and more.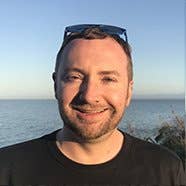 MidBoss names Cade Peterson interim CEO
Developer MidBoss has designated Cade Peterson as interim CEO after his predecessor, Matt Conn, was accused of exploitative employment practices and sexual harassment.
Peterson will be retaining his current full-time position as of vice president of content and community at game discovery service, Jump.
"I've always been a champion of GaymerX and MidBoss, so when they asked if I could step in to help during this critical period of transition for them, I definitely wanted to assist," said Peterson. "I will be working with them in this interim capacity until a suitable full-time replacement for MidBoss is found."
Shaquille O'Neal named general manager of Kings Guard Gaming
NBA 2K League team Kings Guard Gaming has appointed NBA icon Shaquille O'Neal as general manager.
O'Neal's role will have him providing "valuable basketball counsel" as the team puts together its roster.
"I'm looking forward to my role with Kings Guard," said O'Neal. "Just like I dominated the hardwood, music industry, showbiz, nicknames, and broadcasting, I plan to help build the most dominant 2K franchise in history."
Hutch expands team with four new hires
Game developer Hutch has made four new hires across the organisation with the appointment of Kaneez Abbas, Pete Scott, Devin Slauenwhite, and James Bruck.
Kaneez Abbas, a recent master's graduate from Brunel University having studied Digital Games: Game Theory and Design - and winner of the Accessibility Award at the 2017 UKIE Student Game Jam - has been hired as a marketing graphic designer. Her new role will see her working alongside the team to create UA images and campaigns.
Her fellow marketing graphics designer Pete Scott will be working across all new game developments. Previously Scott worked at This is Tommy as a motion and graphic designer where he pitched marketing toolkits; his clients included Paramount, Sony, Warner Bros., Chevrolet, and Amazon.
Devin Slauenwhite has been appointed as senior programmer at the developer's Canadian studio. Slauenwhite previously held roles at HB Studios and Frontier Developments working on projects with EA Sports such as NHL, FIFA, and BNA.
Joining Hutch as a UI designer, James Bruck has experience working at Playfish, Mind Candy, and Media Tonic. Taking up his role on a newly-founded games team, Bruck will be working with branding guidelines, free-to-play designers, and artists.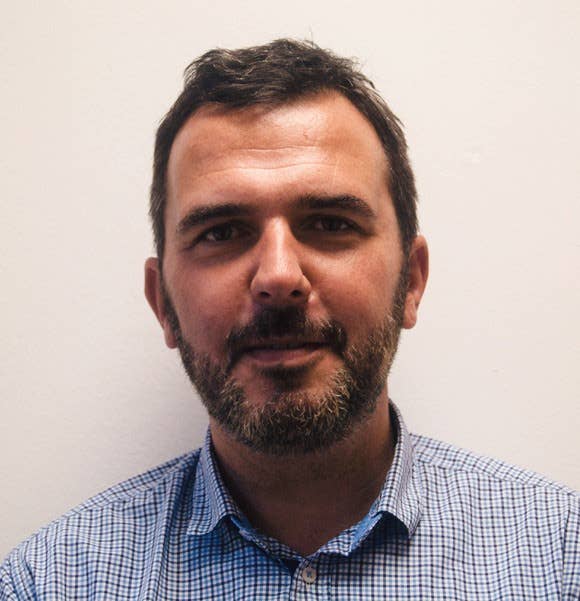 Curve Digital fills newly created executive producer position
Indie publisher Curve Digital has installed Gary Rowe as the firm's first executive producer.
Rowe joins the company from Green Man Gaming where he was executive vice president of publishing. Prior to that, he worked for both Sega and Codemasters.
"It's an exciting time for the business, riding high on huge sales successes over the last year or so," said Rowe. "I'm looking forward to getting stuck into both Human: Fall Flat and Narcos, and can't wait to share more on their development over the coming months."
Thunderful hires former Nintendo business development manager
New Swedish studio Thunderful has hired former business development manager at Nintendo of Europe to head up its publishing efforts.
Coming on board as head of publishing, Ed Valiente previously spent over seven years at Nintendo.
Prior to that, he was sales and marketing director at Rovio, product manager at Namco, and Xbox EMEA game evaluation manager.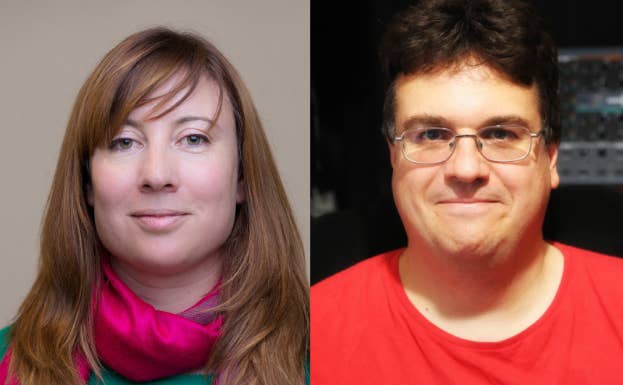 Gina Jackson and Byron Atkinson-Jones join GamesAid as Trustees
Head of games at The Imaginarium, Gina Jackson, is one of two new trustees at UK charity GamesAid. She will be joined by Byron Atkinson-Jones, a game designer and developer with close ties to the British indie scene.
An accomplished producer with more than 20 years experience, Jackson has worked for a range of companies across the industry including Ocean Software, Nokia, Kuju, and Edios. She is also a visiting professor for games industry and business at Norwich University of the Arts.
Atkinson-Jones has worked with some of the biggest companies in the industry, such as Electronic Arts, Rebellion, and Lionhead. He was asked to take up a trustee position after performing stand-up comedy for the charity at this year's StandUp for GamesAids event.
76ers Gaming Club names general manager and assistant manager
The 76ers Gaming Club announced that Michael Lai has been named general manager, and Ian Hillman will be joining him as assistant general manager.
Lai currently works as a data scientist for the Philadelphia 76ers analytics and strategy department. In his role as general manager of 76ers GC, he will evaluate and select NBA 2K players and coaches.
Similar to his work with the 76ers basketball team, he will also build and develop analytical models to guide the decision-making processes across 76ers GC.
Prior to joining the 76ers organization, Lai most recently worked for IBM's advanced analytics team as a data scientist and strategy consultant in New York.
Hillman will take on his new position as assistant general manager in tandem with his current title as director of strategy with Harris Blitzer Sports & Entertainment. His new role will have him analysing players on performance, effectiveness, and potential.
Prior to HBSE, Hillman worked as an engagement manager for global management and consulting firm McKinsey & Company.