Jobs roundup: Alex Peters joins Sega as VP of production and development
Elsewhere, Jagex makes three big hires ahead of RuneScape mobile launch, and PlayStation veteran Mark Bowles rejoins company after years with the BBC and Dixons Carphone
It can be difficult keeping track of the various comings and goings in the games industry, which is why we compile them in semi-regular round-ups.
If you have new appointments or transitions in your company that belong here, please email newhires@gamesindustry.biz.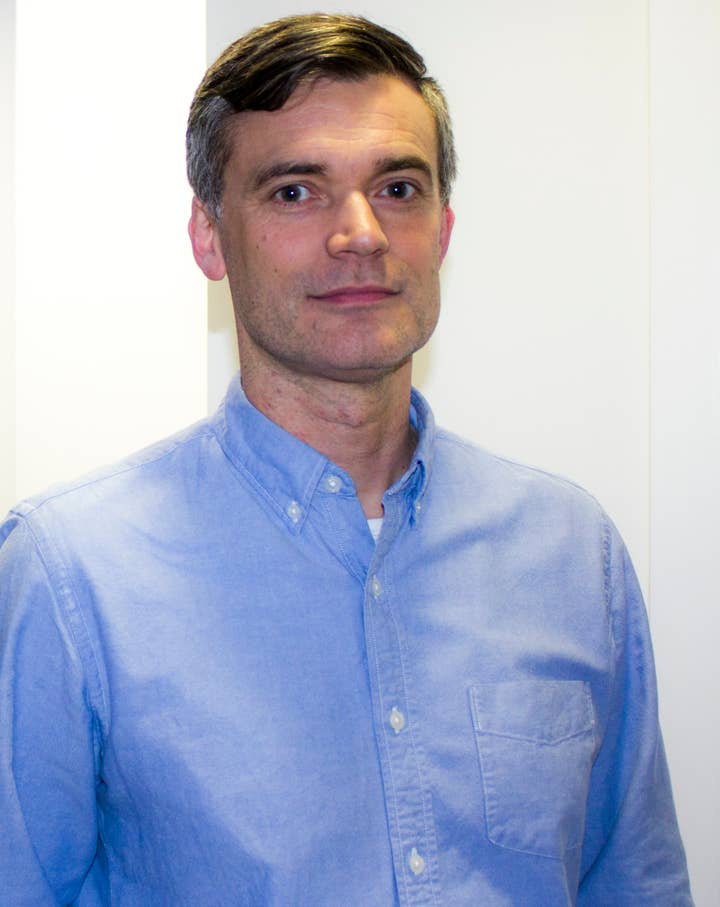 New VP of production and development at Sega
Sega Europe has hired Alex Peters as VP of production and development services at their head office in Brentford, UK.
With an industry career stretching 22 years, Peters has held top positions at Bullfrog, EA, DICE, Relic Entertainment and, most recently, VP of production at Activision US.
Peters' new role at Sega Europe will see him leading the business' production, QA, localisation, program office and customer service teams. His role will also see him take responsibility for delivering titles from external studios.
He will also play an active role in Sega Europe's growth plans as the business strives to find the best studios and engaging new IP to work with.
"Alex's appointment is of significant importance for Sega Europe, as we look to build upon our recent successes. We have spent a long time looking to bring in someone with the requisite experience, vision and character to fill this role and in Alex, we've got all those bases covered." said Martin Servanté, senior VP of strategy and corporate development for Sega Europe.
"We're confident that he will help us move the business forward and that his experience and influence will ultimately benefit the end users of Sega products all over the world."
Jagex makes three key hires ahead of RuneScape mobile launch
Ben Clarke joins Jagex as senior marketing director following roles as global head of product marketing and platforms at Plarium, and head of global publishing at NaturalMotion.
"The longstanding success that Jagex has seen with the RuneScape franchise is unprecedented," said Clarke.
"I am looking forward to being part of this exciting time and helping to deliver the message that RuneScape is a fully-fledged MMORPG that can be played whenever and wherever you want."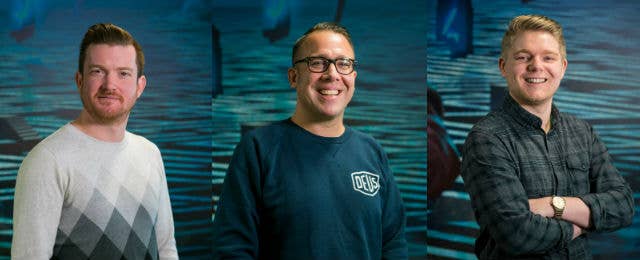 Steven Tarry joins as head of user acquisition. For the past couple of years, Tarry worked at NaturalMotion and Zynga, most recently as senior user acquisition manager.
"I'm thrilled to be joining the Jagex team and honoured to work on such an iconic franchise as RuneScape with the greatest players in the world," said Tarry. "I look forward to working with the team in Cambridge to increase our publishing capabilities and accelerate our growth across PC and mobile."
Steven Wilson joins as head of video and live production. For the past eight years, Wilson was at Multiplay, where he launched and grew the company's broadcast and production division.
"Having spent the last five years working with the amazing team at Jagex on their events and video productions, it was the first and most obvious place to look when considering the next step in my career," said Wilson.
Esports journalist and streamer joins ESL as marketing and communications manager
Heather "Naysayerz" Dower has been appointed as head of marketing and communication at ESL.
Dower began her esports career in 2011 as a shoutcaster for Counter-Strike: Global Offensive. She has worked in grassroots and professional esports, covering all areas from performance to production. Most recently she was a correspondent for the esports TV network GINX.
She also founded the gaming community Team Kryptk, running charity livestreams to raise money for Mind and SpecialEffect.
Dower will now oversee the promotion for ESL tournaments and initiatives in the UK and support UK talent at international events such as IEM Katowice.
"I'm thrilled to join the well-oiled machine that is ESL UK," said Dower. "They are doing esports right, running excellent tournaments and supporting grassroots teams. I'm really excited to bridge the gap between the community and ESL and, in my new role, to help share their success stories."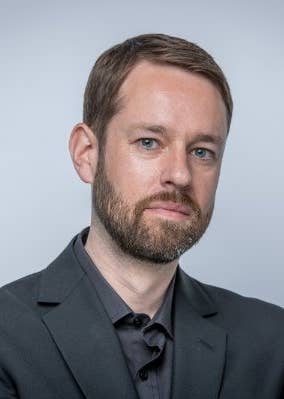 New marketing director at PlayStation UK
Sony Interactive Entertainment has announced that Mark Bowles has re-joined the PlayStation UK team as marketing director, oversing PlayStation's hardware, software, and services portfolio.
Having first joined Sony Interactive Entertainment Europe in 2006 as the European brand manager for Gran Turismo, Bowles went on to become senior brand manager for PlayStation 3 before moving to the UK team as UK marketing manager in 2011.
Promoted to head of product marketing in 2012, Bowles was heavily involved in the launch of PlayStation 4, before moving onto his next role as head of marketing for BBC iPlayer in 2013, followed by time spent with Dixon Carphones.
"I am thrilled to be returning to PlayStation UK and to have the opportunity to re-join this this iconic brand as it builds on the momentum of the last few years," said Mark.
Bowles replaces former marketing director Rich Keen who left the business in October 2017.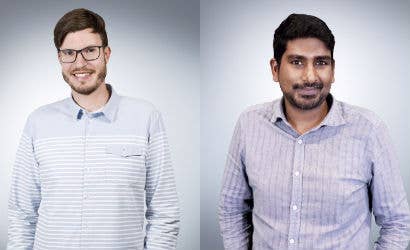 InnoGames introduces new PR team
Jan Kronenberger and Dennis Schoubye have joined Germany's largest developer, InnoGames, as part of a PR overhaul.
Schoubye comes onboard as PR manager after having worked at Faktor 3 as a communications consultant for Samsung. Schoubye is equipped with many years of digital and games industry experience, gained with the Quinke Networks agency and a position at Bigpoint.
Kronenberger is now supporting the developer as senior PR manager. For the last six years, Kronenberger has been PR manager and consultant for PR, public affairs and digitisation strategies for start-ups, associations and members of the Bundestag.
GamesAid appoints new chair, vice chair, and trustee
UK games industry charity GamesAid has announced three new administrative members to support the organisation through 2018 and beyond.
Matt Spall has been voted in as GamesAid's new chair by the board of trustees. Spall has served as a trustee since 2015. Having worked closely with some of its founding members, Spall has watched the charity grow over the past ten years, and has strong understanding of GamesAid and a wealth of experience working in the games and technology sector.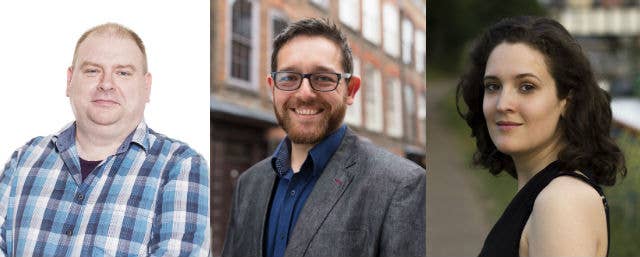 Christian-Peter Heimbach takes over from Spall as vice chair. Heimbach has over a decade of experience in digital marketing having worked with some major video games publishers including NCSoft and Warner Bros. Since 2016 he has continued to use his marketing expertise to support a variety of GamesAid projects, currently heading its Digital For Good initiative that allows game companies to donate digital content to support the cause.

Finally, GamesAid has welcomed Rosa Carbo-Mascarell back to the charity as a trustee. Carbo-Mascarell began her career in the games industry in 2016 as GamesAid's operations executive. Since leaving she has become part of the BAFTA team, a Tech London advocate, and last year co-founded the UK's first political games studio - Games For The Many.

Former games lawyer joins European law firm Fieldfisher
Games lawyer Brian Chadwick has been brought into European law firm Fieldfisher as a corporate partner and member of its cross-departmental media entertainment practice.

Chadwick joins from Cooley LLP where he acted as special counsel since March 2016, and will now be responsible for developing the firm's corporate practices within the games industry.

Previously he worked as general counsel and director of games for publisher Miniclip, and head of London corporate law firm Michelmores.

Niantic makes first editorial hire
Mobile developer Niantic has hired Lauren Hockenson as its first editorial staff member.

Hockenson, who has a wealth of experience working for various firms in content and media positions, as well as time spent as a reporter and editorial assistant, will be working on Ingress and Pokémon Go.

https://twitter.com/lhockenson/status/956693569091248129

Nick Fry joins Fnatic as head of commercial strategy
Esports brand Fnatic has appointed former Mercedes AMG Formula One team CEO, Nick Fry, as head of commercial strategy.

Along with his firm Stonehaven Partners, Fry's work will be focused around growing the Fnatic brand.

Fry started out in product development with the Ford Motor Company in 1977. After 25 years with the company, he was appointed managing director of BAR F1.