Jen MacLean joins Microsoft as GM of game creator partnerships | Jobs Roundup
Riot Games promotes Naz Aletaha to global head of League of Legends Esports, Tribeca names Casey Baltes as vice president of Tribeca Games and Tribeca Immersive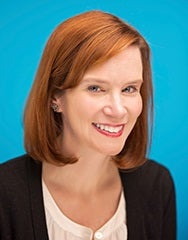 It can be difficult keeping track of the various comings and goings in the games industry, which is why we compile them in semi-regular round-ups.
If you have new appointments or transitions in your company that belong here, please send the names of the appointees, new role and company, and prior role and company to newhires@gamesindustry.biz.
Jen MacLean | Microsoft general manager of game creator partnerships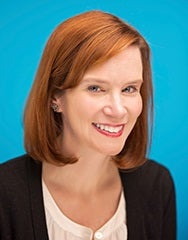 Former IGDAF executive director, Jen MacLean has joined Microsoft as general manager of game creator partnerships.
MacLean previously served as head of Worldwide Business Development for small and mid-size developers at Amazon from 2019 to 2021.
From 2008 to 2012, she worked at 38 Studios, serving as CEO beginning in 2009.
She formally announced her new role at Microsoft via LinkedIn.
"I'm thrilled to share that I started a new adventure today as part of the Xbox Gaming Ecosystem Organization, said MacLean in an announcement of her new position."
"As the GM of Creator Partnerships, I lead the team responsible for third party business development and account management on the Xbox platforms. And as a longtime gamer, I can't imagine a better way to support devs around the world in creating the very best player experiences and building successful companies."
Naz Aletaha | Global head of League of Legends Esports
Former head of global esports partnerships and business development at Riot Games, Naz Aletaha has been promoted to global head of League of Legends Esports. Aletaha has been a part of the company for nearly a decade. Aletaha previously served as retail marketing manager at Activision Blizzard before her departure in 2012. She originally joined the company as a retail marketing analyst in 2007.
"Naz's impact at Riot Games has been impressive for a decade, with eight of those years driving the esports business development efforts as a member of our leadership team," said Riot Games' global head of Esports John Needham.
"Her tireless efforts, business acumen, and passion for our game, fans, partners, and players makes her the perfect fit to lead us into the next decade of LoL Esports."
Casey Baltes | Vice president of Tribeca Games and Tribeca Immersive
Casey Baltes has been appointed as vice president of Tribeca Games and Tribeca Immersive.
Baltes has been a part of the Tribeca Film Festival since 2011, in 2017 she held the role of producer of the Tribeca Game Festival until 2020. Mostly she served as vice president of Tribeca Games.
"I'm grateful to [CEO and co-founder of Tribeca Enterprises and Tribeca Festival] Jane Rosenthal and Tribeca for continually pushing the boundaries by believing that games and immersive can shape the future of storytelling and our connection to each other," said Baltes.
"I look forward to building upon the incredible work that Loren Hammonds has contributed over the past 14 years and will continue to explore how we can be a home for the entire interactive community."
Other recent appointments around the industry include:
Mateusz Tomaszkiewicz | Untitled MMO, Riot Games
Previously: Quest director, CD Projekt Red
Stefan Lampinen | Board of directors, Outplay Entertainment
Previously: Managing director, Game Advisor
Ryan Crosby | President of publishing, Riot Games
Previously: Head of global entertainment marketing and consumer products, Riot Games
Wade Penfold | Vice president of esports, Torrent
Previously: Director of esports, Wisdom Gaming
Mari Takahashi | co-owner, Spacestation Gaming
Previously: Host and writer, Smosh
Sam Sadeghi | Vice president of global sales, CI Games
Previously: Commercial manager, Sega
Chip Lange | President, HiDef
Previously: Chief digital officer, The Revival House
Jen Donahoe | Head of publishing and marketing, HiDef
Previously: Marketing and growth lead, Riot Games
Chad Stafford | Executive producer, HiDef
Previously: Senior director of product management, Emerging Artist Network
Chris Cleary | Director of product marketing and analytics, HiDef
Previously: Gameplay analytics manager, SciPlay
Stewart Neal | Studio director of Sumo India Studios
Previously: External content director, Sumo Digital
Kerry Rizzo | Head of Content & Communications, Sumo Digital
Previously: Senior communications manager, nDreams
Tom Clayton | Environment artist, Sumo Digital
Previously: Junior environment artist, Sumo Digital
Sandrine Neill | Junior lighting artist, Sumo Digital
Previously: Lighting artist, Playground Games
Megan Clarke | Social media coordinator, Sumo Digital
Previously: Marketing assistant, Blue Strawberry Elephant
Daniel Hagues | Information technology support analyst, Sumo Digital
Previously: Software support engineer, PrimarySite Limited
Connor Coombes | Design and production recruiter, Sumo Digital
Previously: Digital marketing acquisition consultant, Distinct recruitment
Davide Volonnino | Game programmer, Sumo Digital
Previously: Game programmer, Milestone