Jagex offers Runescapers chance to support WWF
"WWF is really excited to be working on this project with Jagex"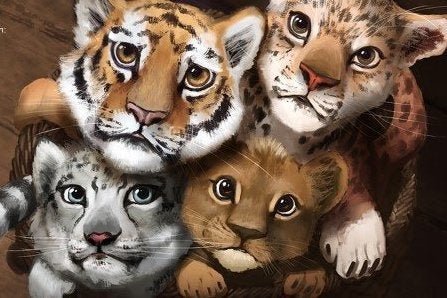 With Cecil the lion in the news it's good to see that Jagex is making the most of its Runescape community and supporting big cats in the wild in partnership with WWF.
Until July 31 gamer will have the opportunity to participate in special Adopt a Big Cat activities within Runescape, and to donate RuneScape Bonds to WWF. So far far the project has raised £67,000.
"WWF is really excited to be working on this project with Jagex," said Ed Partridge, WWF digital corporate partnership manager.
"It's a great opportunity for us to reach out to an engaged audience of RuneScape gamers and raise awareness of the threats facing some of the worlds' most endangered big cats in a fun and entertaining way. WWF would like to thank all RuneScape gamers; the response so far has been incredible."
To take part players need to seek out Conservationist Rohit Sharma within the game world.
"RuneScape has a long history of supporting the work of charitable organisations around the world through in-game awareness drives, so it's a thrill to partner with WWF and back the great work that the organisation does to preserve endangered big cats in the wild," added David Osborne, lead designer on RuneScape.
"It's also fantastic that both versions of the game have come together to maximise player involvement, and we're immensely proud that our community has backed this important campaign by taking part in these activities."
Other charities that the Runescape community has supported in the past include Willow Foundation, SpecialEffect, Action For Kids, Games Aid, Internet Watch Foundation, HART and the DEC Philippines Typhoon Appeal.