ISFE: EU games industry worth over €21bn
Consoles account for 47% of revenue in France, Germany, Spain, and UK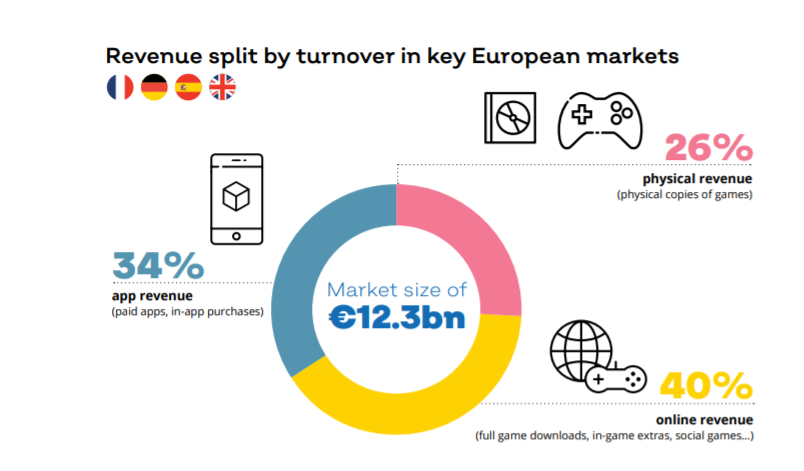 The EU games market is worth €21 billion, according to data from the Interactive Software Federation of Europe (ISFE).
In the first edition of its new annual Key Facts publication, the ISFE found that in the four leading EU markets (France, Germany, Spain, and the UK) console gaming accounted for 47% of revenue.
Mobile came second with 34% of the €12.3 billion revenue from those combined regions, followed by PC with 18%, and handheld with 2%.
The ISFE data also shows that 46% of EU gamers are women. While mobile is the most popular platform among women (63%), PC and console gaming weren't far behind with 54% and 44% respectively.
Additionally, the ISFE data found that 54% of EU citizens play video games, and put the average of players in the EU at 31.
Other tidbits of data included in the report show that 28% of parents play video games with their children, and that more than 35 European countries use PEGI age rating system for games.
"With an historic turnover of €21 billion in 2018, the video games sector is making a major contribution to Europe's digital future," said IFSE chairman Olaf Coenen.
"The industry's track record for pushing boundaries continues to redefine entertainment, generate new business models and deliver technologies with cross-over potential."