iPad under threat from 7-inch tablets
The iPad Mini and Nexus 7 are eroding the iPad's market share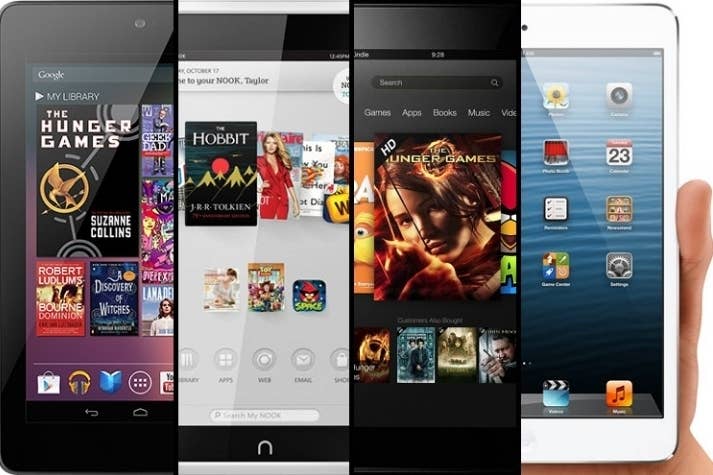 The market share of Apple's flagship iPad will continue to shrink in the face of smaller tablets, estimates Citi analyst Glen Yeung. In an investors note obtained by CNet, Yeung noted that the iPad mini has already taken the larger iPad down a notch; after the iPad Mini's launch, fourth quarter sales of the iPad fell 9 percent and 29 percent in Japan year-over- year.
In addition, 7-inch Android tablets, including the Google Nexus 7, Samsung Galaxy Tab, and Amazon Kindle Fire, took 41.2 percent of the tablet market share in the fourth quarter, up from 12.6 percent in the second quarter. 10-inch tablets fell from 67.3 percent to 40.6 percent during the same time period.
"Beyond simply the overall share loss, the data reveals a particular slowdown in 10-inch iPad sales in mature markets," Yeung said. "After analyzing the data, we have new concerns about the health of the 10-inch tablet market and, absent any material innovations (we do not count a Retina Mini or lighter/thinner iPad 5 among these), we remain concerned about Apple's ability to maintain market share."
The smaller tablet size is also leading to a surge in magazine consumption from female subscribers, according to Hearst Magazines president David Carey. He explained that 10-inch tablets worked well for men, but women were not the biggest fans of the format, according to reporting by PaidContent. Carey said Hearst is seeing percent of its web traffic coming from mobile websites, even though tablets are only accounting for 3 percent of overall revenue. Hearst Magazines is the publisher of Esquire magazine and recently brokered a deal with NBCUniversal to rebrand G4 Network as the Esquire Network.
[Image via Time's Techland]