iPad Mini, Kindle Fire 2 rumored
Reports say some devices could arrive very soon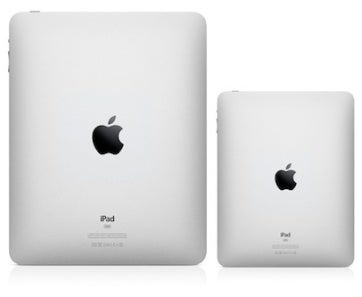 The tablet market is getting hotter at the smaller size, according to multiple rumors. The arrival of Google's new Nexus 7 tablet is merely the first in a number of competitors designed with a smaller size, lower price and faster processors. Apple may finally ship the smaller iPad that Steve Jobs said wouldn't make any sense, and Amazon is looking to heat up sales of the Kindle Fire.
Slowing sales of the current Kindle and the new Google Nexus 7 tablet appear to have lit a fire under Amazon, if reports are correct. Wired reports that Amazon has already ordered 2 million units from Quanta, the manufacturer of the original Kindle, and the devices could arrive as early as this month.
Rumors from several sources indicate that Amazon may be planning several models for the Kindle Fire 2; several 7-inch versions (one without a camera, one with a camera, and one with a camera plus 4G) and an 8.9 inch Kindle Fire 2 with a 1900 x 1200 pixel display for the fourth quarter. There's no indication of the processor, but it's likely Amazon would move to a Tegra 3 or a similar faster processor than the current Kindle Fire.
Pricing is still not stated, but Amazon would certainly want to be competitive with the aggressive $199 pricing for the 8 GB Nexus 7 tablet from Google. Amazon could use a booster shot to the Kindle Fire line, as recently Samsung has taken over second place from Amazon in overall tablet sales, with Apple still far in the lead.
Apple may be poised to shake up the market with a 7.85" iPad Mini, if Bloomberg and CNET are correct. The tablet might be priced at $299, close enough to Amazon and Google's pricing that it could make a serious dent in their sales, depending on the exact specifications. Apple is said to be readying this device for the late third quarter, in time to be sold heavily over Christmas.
The advent of several lower-priced tablets with fast processor and high-resolution screens could make it a difficult Christmas indeed for handheld consoles like the 3DS and the PS Vita, or even affect the upcoming Wii U's sales.