iPad Air 2, iPad mini 3 confirmed
New hardware revealed in publisher's iOS 8 user guide, features Touch ID [UPDATE: new models ship next week, older iPads see price cut]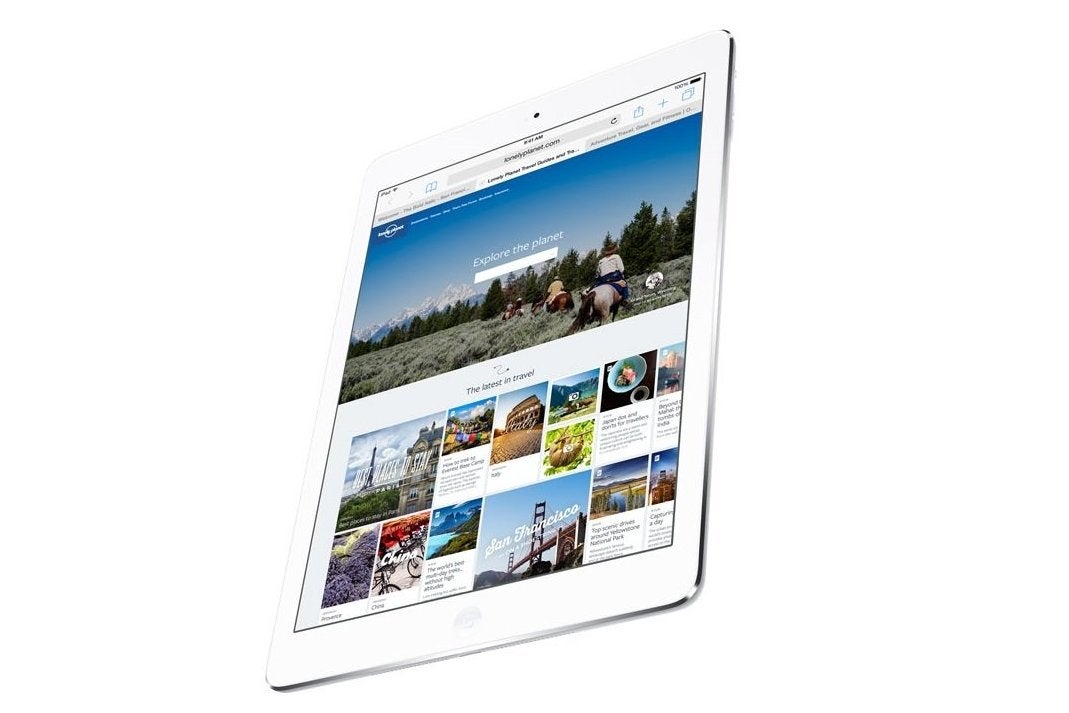 Update: Following the leak, Apple held its press conference this afternoon and announced that the pre-orders for the two new iPad models would start tomorrow, with shipments taking place by the end of next week.
The iPad Air 2 has been designed to be even thinner than the first iPad Air, offers 10-hour battery life, an anti-reflective coating, a CPU that is reportedly 40 percent faster than the original iPad, and it includes a new iSight camera (8MP photos, 1080p video). As mentioned previously, it will also come with Touch ID support and it's compatible with 802.11AC networks with MIMO Wi-Fi. The iPad Air 2 is priced starting at $499 with 16GB of memory - it's $599 for 64GB and $699 for 128 GB. Including cellular network support tacks on another $130.
The smaller iPad mini 3 is a cheaper option at $399. It comes with a 7.9-inch Retina display, 5MP iSight camera, 1080p recording, FaceTime HD camera and Touch ID. Cost concscious consumers can also opt for the older models, which are receiving price cuts. The iPad mini will be sold for $249, while the iPad mini 2 will retail for $299 and the first iPad Air will be $100 cheaper as well.
Original story:
Apple has a product unveiling planned for tomorrow, but it apparently let the cat out of the bag a little early with a user guide for its iOS8.1. As spotted by 9to5Mac, the the Apple-published guide includes pictures of an iPad Air 2, as well as an iPad mini 3.
The pictures don't reveal much about the improvements over the existing iPad Air and iPad mini models, but they do note that both tablets include the fingerprint-reading Touch ID feature on the home button and a Burst picture taking feature for the iPad Air 2. 9to5Mac also reports that the iPad Air 2 is expected to feature a gold color option and a faster A8X processor.
Apple's product event is scheduled for Thursday at 10 a.m. Pacific, and will be streamed live on its website.