iOS 16 update affects gameplay in some music and rhythm games
Software causes triple-tap movement to malfunction in several apps, developers urge players to not update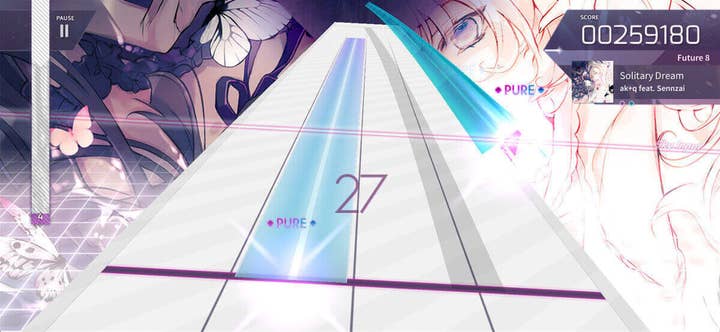 A bug in Apple's new iOS 16 update is affecting gameplay in some rhythm games available on iPhone, according to several developers.
Apple rolled out the recent software version earlier this week, which includes a bug that affects a triple-tap gesture featured in a number of rhythm games.
As such, developers are advising players to not update their devices to iOS16 until the issue has been patched.
On its official Twitter, rhythm game Arcaea posted: "We are aware of an issue with three-finger inputs when playing on devices updated to iOS 16. There is currently no work-around to prevent said issue unfortunately, therefore we advise players to not update to iOS 16 until Apple provides an option to disable the feature."
On Apple devices, users can use three fingers to access certain menus, and a three-finger swipe to undo and redo actions. However, in certain music and rhythm apps where multi-tapping is needed – such as playing a piano – the movements are activating unwanted actions on the screen.
As 9to5mac reports, this issue was also prevalent when Apple moved onto iOS 13 back in 2019, but was addressed shortly after the problem was flagged.
The outlet also reports that now only has this problem resurfaced several years later, but it was also highlighted during iOs16's beta period, and still made it into the final public release.
As of writing, Apple is yet to address the issue.