Investment health check: Preparing for the due diligence process
In the second of two articles, Sheridans' Kamila Bochenek describes how preparing for the due diligence process can benefit your games business overall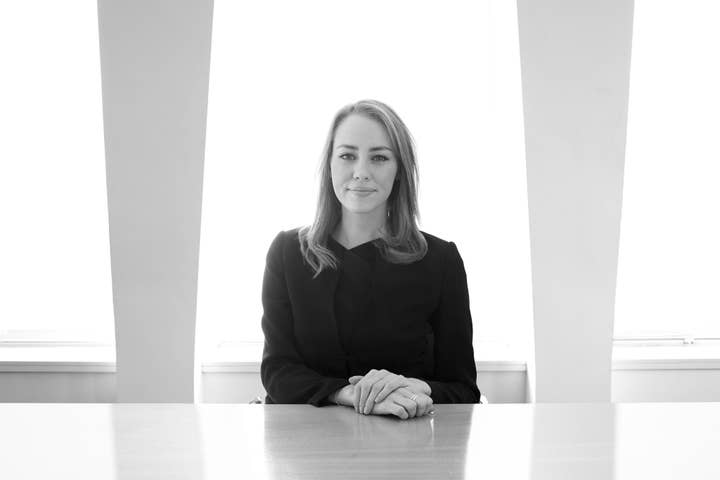 Welcome back for part two of our investment health check series, where we have been looking at some quick administrative fixes that will help you on your investment journey.
In addition to part one of our series, which you can find here, we would also recommend reading this great advice provided by Ian Livingstone during the Gamesindustry.biz Investment Summit on getting yourself investor ready.
In that piece, Ian Livingstone mentions that he has developed a "rigorous checklist" of the things he likes to see in the companies he invests in. This includes studios being "earnest and transparent -- even about [their] failures." Crucially, this piece makes clear that any investor will want to do their due diligence on you and your studio before they give you their hard-earned cash.
If you have any unwanted skeletons hiding in the closet it is highly likely that any potential investor will find them
The due diligence exercise that usually takes place before any investment can be a time and resource-consuming exercise. Not only that, if you have any unwanted skeletons hiding in the closet it is highly likely that any potential investor will find them.
If you recently completed our recommended health check of your studio (or even if you didn't) this article will guide you through the basics of an investor's due diligence process -- that is, the hoops you might need to jump through before you can convince someone to invest in your studio. Preparation is key, and we hope that our tips will help make the process more efficient, and also assist you in uncovering any issues within your studio that you can take steps to put right.
Most importantly, the due diligence process should enable you to be upfront and transparent with your potential investors. Rather than facing a bunch of awkward questions about why you tried to hide any potential issues, you can move towards the goal of securing your first or next stage of equity investment.
What is the need for due diligence?
Due diligence is the process through which your investors gain a better understanding of your business, how it operates, and what commitments and obligations your studio is subject to.
Investors want to understand the risks associated with your studio because, ultimately, their money is on the line
Investors want to understand the risks associated with your studio because, ultimately, their money is on the line. You need to make sure that the investor is given enough information to find comfort in their decision. Essentially, the due diligence process is your chance to show how well-run and organised your studio is.
Carrying out a due diligence exercise before speaking with investors can help you identify any issues which could crop up during the real thing. This allows you to fix those problems before you speak to investors and gives you the ability to show them how your business is working to overcome any potential obstacles. It also allows you to be organised and ensure that you have any key documents and contracts readily to hand.
What does the due diligence process involve?
Investors will carry out a due diligence investigation to find out as much information as they can about you and your studio. To collect this information, an investor will usually send out their own questionnaire. This will typically ask various questions intended to drill down into the commercial, legal and financial areas of your business.
What things might an investor want to know about?
In particular, potential investors will want to know a variety of things about your studio, such as:
Whether the studio has all the intellectual property rights necessary to develop and publish your game, including: (i) getting confirmation that any IP rights created by employees or contractors are assigned from those individuals into the company, usually evidenced by showing the appropriate contracts between these individuals and the studio; and (ii) details of any third-party IP or software used in your games -- if you are making a game based on a book, for example, then you must show that you have the rights to use the plot, characters or other aspects from that book in and as part of your game.
Details of the IT systems and hardware used by your studio.
Details of your studio's employees, freelancers and consultants, with copies of contracts.
Details of contracts and commitments with third parties -- for example, if you already have a publishing or work-for-hire deal with someone.
Whether there are any consents required for your studio to take on investment, from existing shareholders for example.
Details of your studio's financial position, including information about any bank/shareholder loans or security that may cover your studio's assets and/or shares of the company.
Confirmation of insurance policies taken out for the benefit of the company.
Information about the premises which your studio owns, leases or licences.
Details of any shares which your studio may have promised to any family member, business angel or consultant and that all paperwork associated with that promise is in place and agreed.
Details of any litigation or legal action that may be taken against the studio, or that the studio is taking against someone else.
The policies the company has in place, especially any concerning privacy, data protection, and cyber security.
The above list is certainly not exhaustive, and the level of due diligence will vary from investor to investor, as well as the amount they are looking to invest. You would expect a due diligence process for a Series A round to be more thorough when compared to a seed round.
Addressing the above points ahead of an investor's due diligence is certainly not a prerequisite. In some cases investors will just want to know what things you have sorted, and which bits need some work. It is not uncommon for an investor to work with a studio post-investment to ensure that any issues are corrected or addressed.
How is all of this information presented to the investor?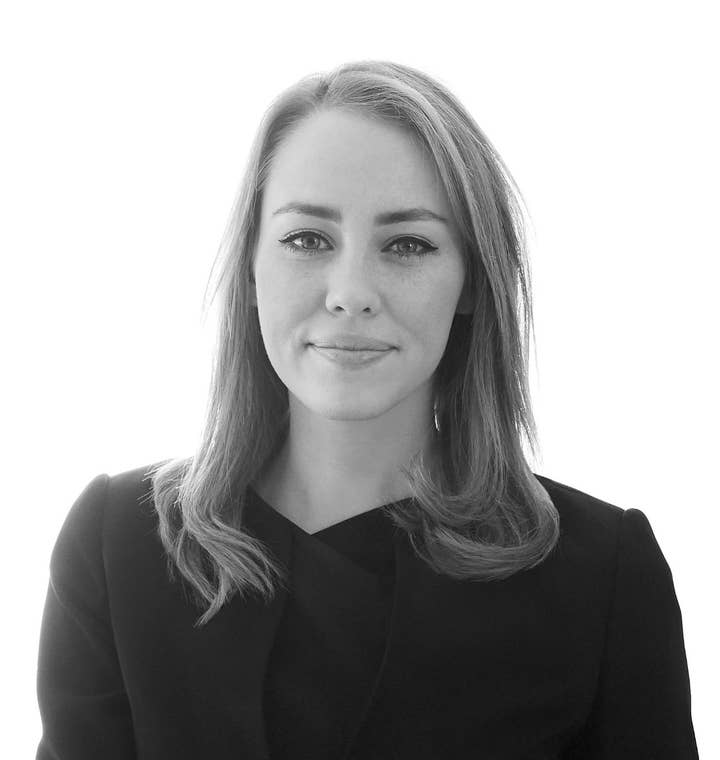 The easiest way to present the information requested is to set up a virtual data room (Data Room) where you can store all of the contracts, agreements and information that the investor requests.
Make things easy for the investor. If they provide you with a questionnaire or list of information they want then set up the Data Room with folders which mirror each of the sections in the questionnaire or list and number the documents accordingly. This makes it easier to review your responses to their questions and find the supporting information quickly.
Why is it worth starting early?
Creating your own list or questionnaire will enable you to break down the different elements that make up your studio into categories -- employment contracts / finance / IP / data -- and to store your information in the Data Room in such a way that it is easy to find, or move around to suit what the investor wants. If an investor provides you with their own questionnaire or list, then the detail of this should give an indication as to which areas of your business are likely to be most important to them. In turn, this will help you to focus on those key areas.
As a result of starting early, your company as a whole should be even better organised and subject to good governance and bookkeeping procedures. Additionally, our hope is that by carrying out this process you will:
Have confidence in your business and how it is run.
Have most, if not all, of the information you need to assess any risks you and your studio are exposed to.
Avoid the situation where the investor might reduce the valuation of the studio based on any issues they identify -- such as intellectual property not being properly assigned to the studio from a past employee / worker / consultant who cannot now be traced -- as a result of which, the amount the investor is willing to invest could decrease.
Speak to your contacts in the industry, both founders and investors, and find out what their experiences of the due diligence process are. Ask them what did and did not work for them and what they wish they had known and/or thought about sooner. It is much better to learn from others' mistakes and tap into any efficiencies or hacks that they identified.
Some other things to consider
Intellectual property is key for all games businesses. Lots of investors are looking to invest in teams that are working on games with franchise potential. Therefore it is extremely important to show the investors that you own your game.
Focussing on due diligence requirements early will give you more time to build on your relationships with your investors
IP is an umbrella term for several rights that exist under English law -- as well as other countries around the world -- which includes the following individual rights: copyright, trade marks, designs, patents, and database rights. A game is, in essence, a collection of various different types of IP, and these terms cover a wide range of contributions that go into a finished game: the source and object code (copyright), art (copyright), music (copyright), your studio logo (copyright; trade marks), the name of your game (trade marks), bespoke middleware or other software (copyright; and potentially patents), and certain UX features (design rights).
It is crucial to know that the legal position in the UK with respect to IP ownership (and copyright in particular) is that the "author" -- the person who created the work itself -- is the first owner of any copyright in that work. This means being able to show your potential investors that you have:
Written employment contracts with your studio staff in place.
Proper written agreements in place with any freelancers or consultants that legally assign to the studio any IP in any works that they are providing.
Intellectual property assignments from any founders that legally transfer into the studio any IP these founders may have created before the studio was founded.
Domain names which are not registered under the personal names of the founders, but rather under the name of the studio.
If you have any, ensuring that trade marks are properly registered.
What are you doing with personal data?
GDPR and data privacy compliance remains a hot topic for all investors and businesses. Aside from it being a legal requirement you should take the time to ensure compliance with the regulations, and the UK laws around data privacy.
At a very basic level that means (a) identifying the different types of personal data that the studio might process (email addresses from mailing lists and Steam IDs being a couple of examples), (b) identifying the reasons why the studio processes that data (e.g. to improve the game and correct defects), and (c) implementing safeguards, security measures and mechanisms to ensure the protection of personally identifiable information.
Sort out your consumer-facing documents
Privacy Policies and Notices: If you are collecting personal data from your players then best practice dictates that you should have a customer-facing privacy notice that informs these individuals as to what you do with the data that you collect from them.
Privacy notices need to accurately inform end-users of the data you are collecting from them. You also need to tell end-users of the reasons why you process it, and give them to option to request you delete it. Copying and pasting a privacy policy from another studio won't cut it.
EULAs and Terms of Use: These are effectively the contract between your studio and your players that dictate what they can or cannot do with your game. For games that are linear and do not have any online or multiplayer functionality then this document can be relatively simple and straightforward. However, more care and thought should be taken in the drafting of these documents if you are allowing players to play against each other online, use chat functionality, or where players can create their own mods or user generated content.
Conclusion
It is never too early to prepare for a due diligence process and doing so will not only ensure your studio is well run but it will also give you visibility over all aspects of your business. In turn, this will let you focus on getting the right investor, preparing a business plan, and closing the investment deal. In the long term, focussing on due diligence requirements early will give you more time to build on your relationships with your investors, and that will stand you in good stead to secure the investment you need to take your studio to the next level.
Got any questions or comments? We'd love to hear from you at: Tim.Davies@sheridans.co.uk and Kamila.Bochenek@sheridans.co.uk.