Insomniac's Fuse bombs in UK chart, only managing 37th on debut
GRID 2 takes first, despite selling 29% less in opening week than original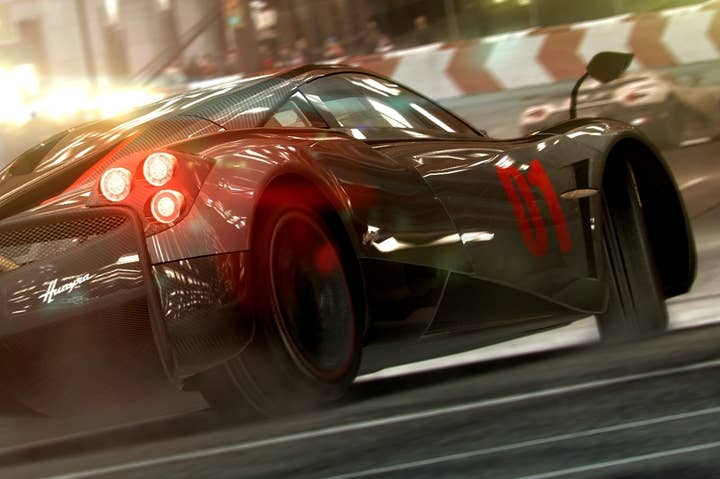 Codemasters' driving sim sequel GRID 2 has come out on top of this week's struggle for the UK charts despite selling 29 per cent less in its opening week than its predecessor - which debuted in second place five years ago.
FIFA 13, in second place, had a resurgence of sales thanks to the UK schools half-term break, which pushed retail numbers upwards by 17 per cent. The rest of the top five is made up from Dead Island: Riptide, Far Cry 3 and last week's number one: Resident Evil Revelations.
The only other new entry in the week's top 40 is a very disappointing 37th for Insomniac's Fuse, the studio which produced the Resistance series. The title has struggled with critical reception following a high-profile marketing campaign.
UKIE Games Charts courtesy of GfK Chart-Track
| Last Week | This Week | Title |
| --- | --- | --- |
| New Entry | 1 | GRID 2 |
| 2 | 2 | FIFA 13 |
| 4 | 3 | Dead Island: Riptide |
| 3 | 4 | Far Cry 3 |
| 1 | 5 | Resident Evil: Revelations |
| 6 | 6 | Assassin's Creed III |
| 3 | 7 | Metro Last Light |
| 5 | 8 | Donkey Kong Country Returns |
| 12 | 9 | LEGO Batman 2: DC Superheroes |
| 7 | 10 | Tomb Raider |
| 18 | 11 | Bioshock: Infinite |
| 9 | 12 | Luigi's Mansion 2 |
| 15 | 13 | Need For Speed Most Wanted |
| 22 | 14 | Crysis 3 |
| 10 | 15 | LEGO City Undercover: The Chase Begins |
| 20 | 16 | Skylanders Giants |
| 26 | 17 | LEGO Lord of the Rings |
| 11 | 18 | Injustice: Gods Among Us |
| 23 | 19 | Grand Theft Auto IV |
| 21 | 20 | The Elder Scrolls IV: Skyrim |