Infamous: Second Son stays at #1
Diablo III: Reaper Of Souls enters at six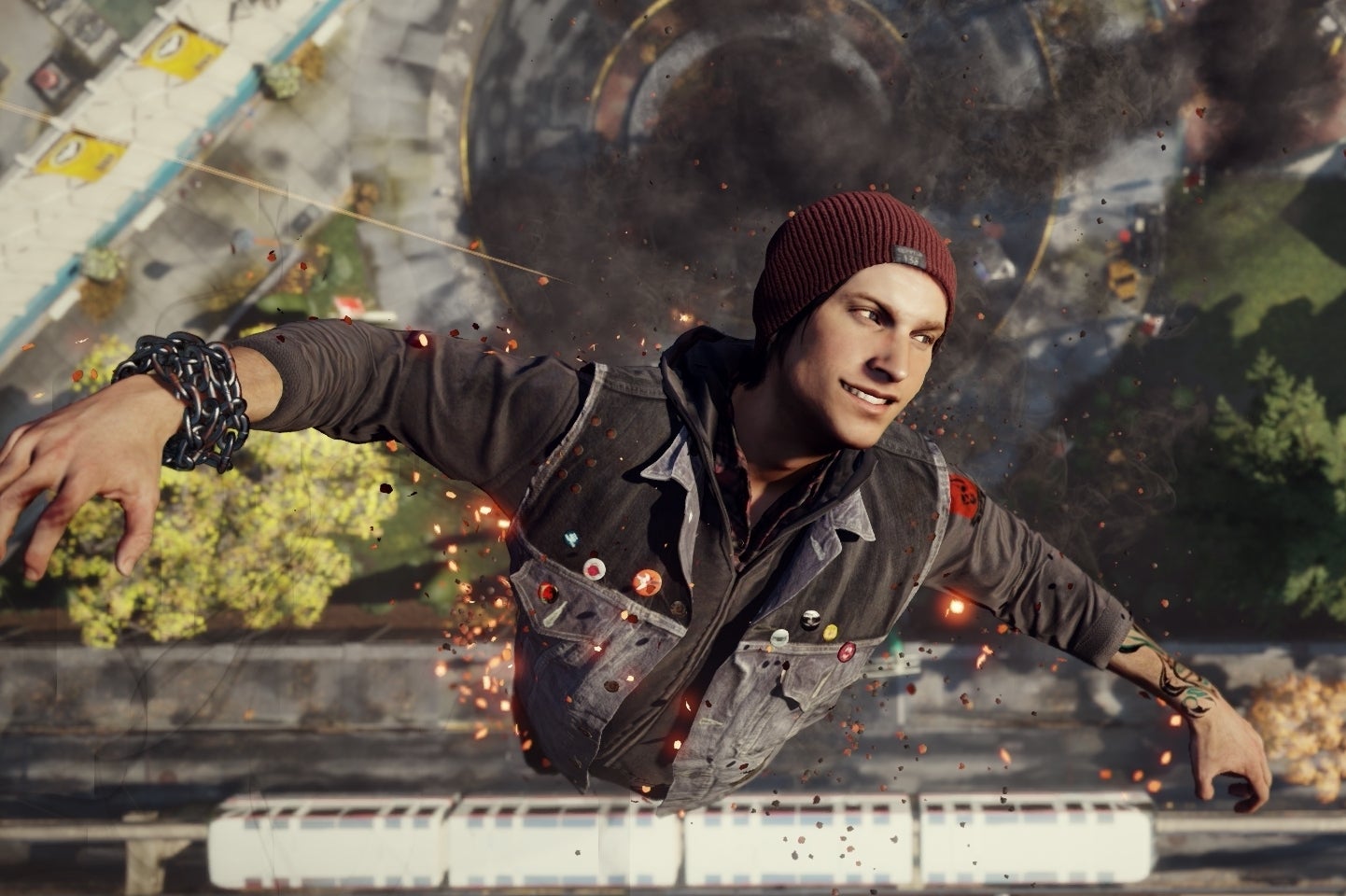 There were a handful of new entries on the UK chart this week but none of them came close to bothering the top three, which stayed the same as last week.
Despite a 67 per cent drop in sales Infamous is still number one, Metal Gear Solid stays at two and Titanfall follows closely (less than a hundred sales behind) at three.
Diablo III: Reaper Of Souls entered the chart at six, while Professor Layton Vs Phoenix Wright made its debut at 15. Way down at 19 PQube's MXGP: The Official Motocross Videogame was another new entry.
UKIE Games Charts courtesy of GfK Chart-Track
| Last Week | This Week | Title |
| --- | --- | --- |
| 1 | 1 | Infamous: Second Son |
| 2 | 2 | Metal Gear Solid V: Ground Zeroes |
| 3 | 3 | Titanfall |
| 6 | 4 | FIFA 14 |
| 8 | 5 | The LEGO Movie Videogame |
| New entry | 6 | Diablo III: Reaper Of Souls |
| 5 | 7 | South Park: The Stick Of Truth |
| 12 | 8 | Call Of Duty: Ghosts |
| 10 | 9 | Minecraft: Xbox 360 Edition |
| 4 | 10 | Final Fantasy X/X-2 HD Remaster |
| 9 | 11 | Plants Vs Zombies: Garden Warfare |
| 7 | 12 | Dark Souls II |
| 13 | 13 | Battlefield 4 |
| 11 | 14 | Thief |
| New entry | 15 | Professor Layton Vs Phoenix Wright |
| 15 | 16 | LEGO Marvel Super Heroes |
| 14 | 17 | Assassin's Creed IV: Black Flag |
| 17 | 18 | Grand Theft Auto V |
| New entry | 19 | MXGP: The Official Motocross Videogame |
| 19 | 20 | Need For Speed Rivals |