IndieCade co-chair steps down
John Sharp departs festival after deciding conference model doesn't help marginalized developers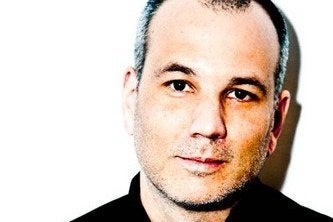 IndieCade co-chair John Sharp stepped down from that position this week, framing his decision to leave the festival as one prompted by a gradual disillusionment with the standard game conference model's ability to help participants.
"For me, a big motivation for volunteering my time to co-chair the IndieCade conference has been giving marginalized voices a platform to share their work," Sharp wrote in a blog explaining his departure. "Events like IndieCade and GDC's diversity track give these developers and critics a platform to share their work, but I fear these events are not providing sustainable, long-term benefit to those outside academia and game development companies."
Sharp, who is an associate professor of games and learning at Parsons The New School for Design, comes from an academic background, where conferences are common and the costs of travel and lodging for speakers can frequently be covered by grants or institutional funding. Such opportunities are far fewer in the world of game development. And for creators outside of academic circles or established game development studios, the cost of attending conferences can hardly be justified by the expense put upon people already dealing with limited resources, Sharp said. He likened the conference model in games to reality shows like Project Runway, where participants can have their profile raised (made "conference famous"), but ultimately receive little tangible benefit.
"I've come to see sustainability as the most pressing issue for keeping the margins of indie games from fraying and leaving people more disenfranchised than they were before entering our communities," Sharp said. "I'm not sure how this problem is solved, but I am increasing certain that developer-focused conferences can mask the real problems."
Sharp suggested following the model of New York City's Lower Manhattan Cultural Council, which runs inexpensive workshops helping non-commercial artists with everything from money management to grant writing. He also pointed to Creative Capital, a philanthropic fund modeled after a venture capital firm, but designed to support artists instead of entrepreneurs.
"The catalyst for all these artist support initiatives is funding," Sharp said. "We are starting to see some government support for games as an art form, but for things to happen, we need individuals and companies to get involved. For companies to really help in this area means doing more than simply sponsoring conferences. It means recognizing the importance of creating an infrastructure to support the medium and not just the commerce. We need non-profit foundations that see the importance of supporting games along the margins-not to help turn them into developers of saleable games, but to allow them to make games from the messy, fragile lens of art."