Indie devs tell of Lace Mamba Global troubles
UPDATE: Lace Mamba Global responds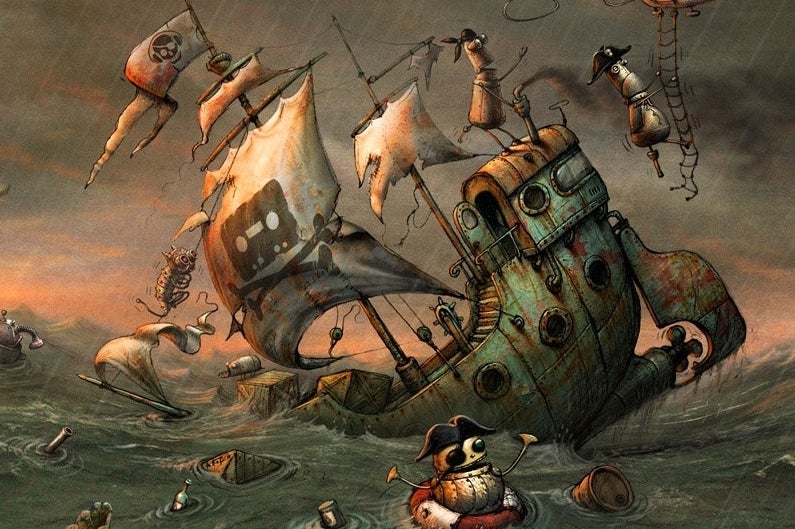 Update
GamesIndustry International has received an official statement from Lace Mamba Global in response to some of the allegations below.
"In January of 2010 Mamba Games Ltd, an existing company, run by Jason Codd and Robert Neilson, formed a partnership with Adam Lacey of Lace International, with the intention of forming a new games company, Lace Mamba Global Ltd. This partnership was widely reported in the media at the time. As this was a partnership deal, Mamba Games Ltd continued to trade as a company in its own right, retaining its pre-existing contracts that were signed prior to the formation of Lace Mamba Global.
Mamba Games sub-licensed some of its pre-existing contracted product to Lace Mamba Global for distribution in the UK and Eire. Where Mamba Games product has been sold to other territories, this was done directly by Mamba Games, selling Lace Mamba Global branded product to international distributors for which Mamba Games were paid directly. Lace Mamba Global recognise that Mamba Games (Jason Codd) pre-existing contractual obligations are not being met and we will do all we can to help developers to ensure Mamba Games are held to account.
As per our previous statement, Lace Mamba Global also recognise that there have been some reporting and accounting issues in the past which we are actively working to resolve. We are pleased that those companies who we have been working closely with over the past few days have acknowledged that we have resolved their outstanding issues and we continue to work with and contact our other partners to ensure all of Lace Mamba's contractual obligations are being met in full.
Lace Mamba Global are committed to regaining the trust of the gaming industry, we value our partnerships and will endeavour to resolve all the issues currently facing us. We would like to thank all developers for their continued patience while we review our contracts and report accurately.
Lace Mamba Global would like to state that we will not publicly discuss individual contracts or issues out of respect for confidentiality."
Original story
Developers from Amanita Design, Colibri Games and Daedalic Entertainment have joined forces to write an open letter to the industry, warning people of their experiences with Lace Mamba Global and detailing the ongoing struggles of Amanita Design.
In it Jakub Dvorsky, of Amanita Design, Andrey Arutyunyan of Colibri Games and Sergei Klimov of Daedalic Entertainment report that while some of them have finally been paid, Amanita design is still waiting, with little hope of a resolution.
"After years of missing reports and lack of due payments, and after selling Amanita's Machinarium in countries and to companies where and to whom Mamba Games Ltd had no right to sell the game, Adam Lacey - the CEO of Lace Mamba Global (a company whose logo is clearly displayed on the retail boxes of Machinarium) told Amanita that in fact Mamba Games Ltd and Lace Mamba Global Ltd are two different companies," said the letter.
"And that Lace Mamba Global Ltd. is not responsible for reporting and payments due on the side of Mamba Games Ltd, which is said to be fully owned by the same Jason Codd who was just a few days ago a director of both of these companies, and who completely disappeared from the radar, nor responding neither to emails nor to phone calls."
The developers write that the situation has become more complicated due to what seems to be an almost deliberate confusion surrounding both the structure of the companies and various individuals roles within them.
"Lacey writes that Jason Codd has been the director of Lace Mamba Global Ltd while Jason Codd himself writes that he was never officially the director of neither Mamba Games Ltd nor Lace Mamba Global Ltd, even though he sometimes signed as a european managing director of Lace Mamba Global Ltd (but not of Mamba Games Ltd,)" the letter continued.
"Also, it was Mamba Games Ltd. which wired some of the payments due under the contract with Lace Mamba Global Ltd."
GamesIndustry International has made attempts to contact both representatives of Lace Mamba Global and the recently resigned Jason Codd, to no avail.
Research shows director of Lace Mamba Global, Lacey, is currently director of a further 8 different companies, including Lace Digital Media Sales Limited and Lace Mamba Digital Limited. All are owned by the parent group Lace Holdings Ltd. Meanwhile Mamba Games Ltd, which it seems Amanita signed its deal with, is now listed as inactive at Companies House. Thea Dahl Westgaard is listed as the only director, with no mention of Jason Codd.
While Daedalic has no financial issues with the company and has closed its contract, and Colibri has secured an agreement with the company to receive monies owed, all three companies wrote the letter in the hope of being a cautionary tale to other developers.
"Please learn from our experience and do not make the mistake of working with a group of people who are known for systematically not fulfilling their obligations towards development studios."
Lace Mamba Global's financial issues first came to light late last month, when developer CBE Software made public its dispute over unpaid royalties public via a statement. Lace Mamba responded denying any knowledge of the problems but promising to act. Last week it announced Codd was resigning.