In-game spending on iPhone grew 43% in 2020 in the US
User spending for the games category reached an average of $76.80 last year
Consumer spending on iPhone in the US was largely dominated by games in 2020, with a 43% growth in average spending year-on-year.
The average in-app spending per active iPhone in the US was $76.80 for games last year, compared to $53.80 in 2019, Sensor Tower reported.
The figure is all the more impressive when compared to other app categories -- average spending on entertainment iPhone apps was $10.20 last year, and $7.90 for social networks. Photo and video apps is the category that saw the most growth, with a 56% increase in spending to reach an average of $9.80.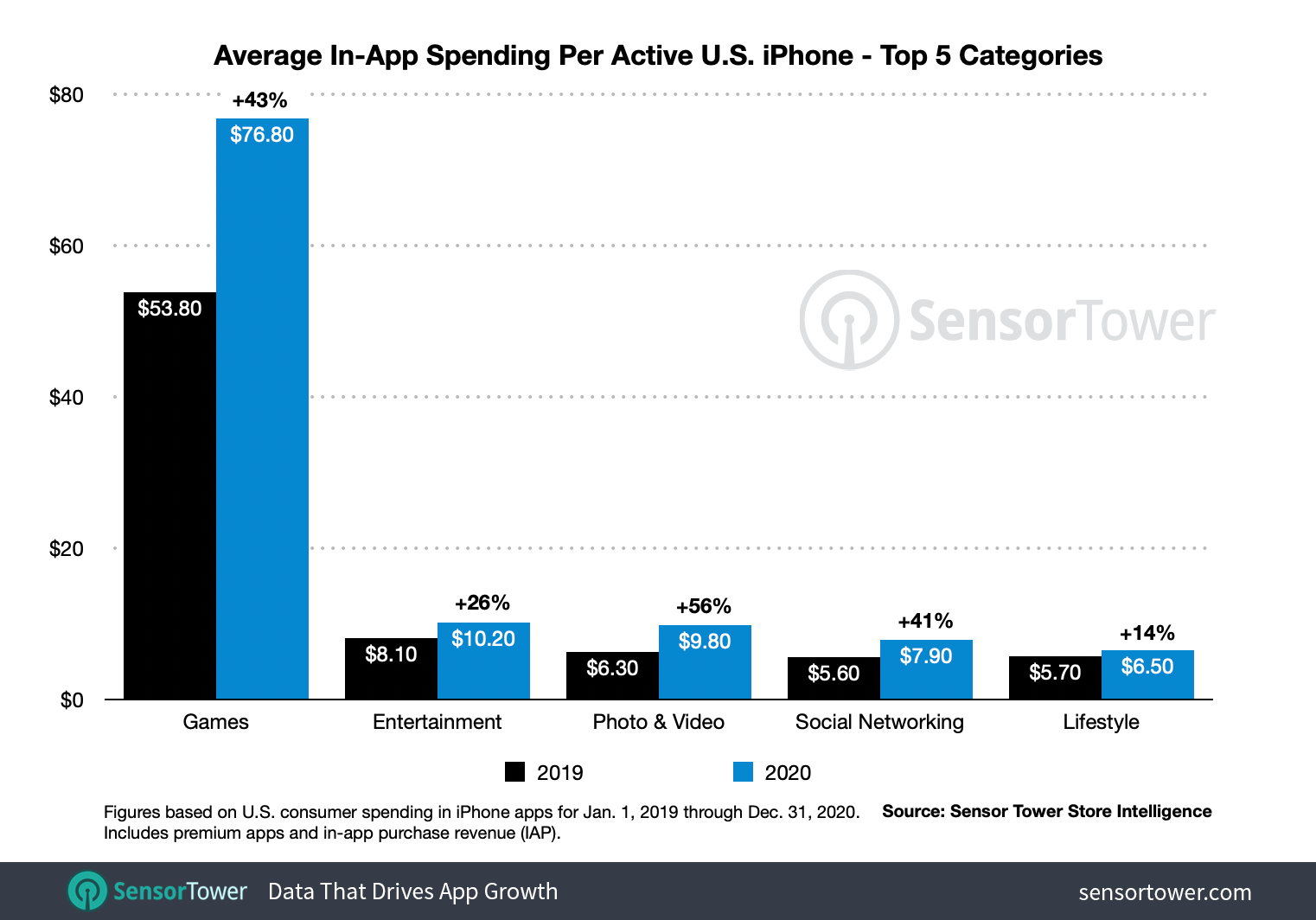 Looking at games, puzzle titles were the category that iPhone players spent the most on, with an average of $15.50, followed by casino games with an average of $13.10 and strategy with $12.30.
Strategy games saw impressive growth on mobile in the US in 2020, with a 21.7% increase in revenue to reach $2.8 billion during the first ten months of the year.
Sensor Tower noted that user spending is likely to soon return to its pre-pandemic levels across all categories.
"Average consumer spending on apps per iPhone in the US has grown considerably each year at no less than 20%, and that trend is unlikely to change soon," mobile insights strategist Stephanie Chan wrote.
"Since consumer habits may shift as in-person spaces begin to open once again, 2021 might very well see less significant year-over-year growth than 2020. However, this doesn't point to a decline in the growth of mobile revenue, but rather exemplifies how extraordinary last year was due to the unanticipated global pandemic."