IGF 2015 submissions now open
$50,000 in prizes on offer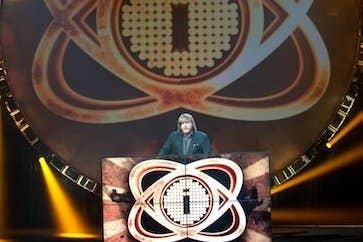 Submissions are now open for the 2015 Independent Games Festival which offers $50,000 in prizes to its winners.
Deadlines are October 22 for the main competition and October 31 for the student competition. The winners will be announced at the IGF Awards Ceremony on March 6 next year.
"The IGF continues to be one of the most exciting events of the year for showcasing the range and scope of what videogames can be," said IGF Chairman Brandon Boyer.
"All of us here look forward to celebrating the work of some of the artform's best-known talent, as well as discovering bold new voices that will continue to evolve the way we think about games in the years to come. Best of luck to all entrants -- we can't wait to see what you create!"
This is the IGF's 17th year, and previous award winners include Spelunky, Fez, Minecraft, Limbo, World of Goo, Braid, Castle Crashers and Everyday Shooter.
This year Boyer also called for those interested in judging the entries to apply. More information on entering and applying to be a judge can be found at the official site.