IGDA Summit gets keynotes from Ed Fries, Jen MacLean
Former Microsoft VP and ex-38 Studios CEO headline San Francisco-based developer conference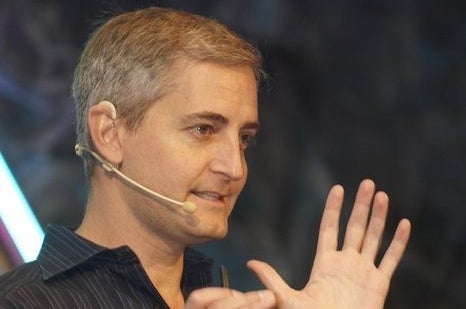 The International Game Developers Association today announced a pair of industry veterans as keynote speakers for IGDA Summit 2013. Leading up the two-day conference will be talks from former Microsoft VP of game publishing Ed Fries and former CEO of 38 Studios Jen MacLean.
MacLean and Fries will bookend the summit, with the former delivering an opening talk on "Leveling Up as a Leader" tracing her career arc from playtester to CEO. Fries will close the show the following day with a recap of what he's been doing in the nine years since he left Microsoft, what he's learned from those endeavors, and what he expects to see emerge as the future of the industry. Joining them as speakers will be more than 50 developers, executives, academics, and more.
IGDA Summit 2013 will run July 31 and August 1 in San Francisco at the Hilton Union Square hotel. Early registration for the summit is $80 for IGDA members, and $150 for non-members. The Casual Connect USA show will also be held at the same hotel and runs July 30 through August 1.