iDreamSky floats on NASDAQ to raise $115 million
Stock closes at $15.94 on first day's trading after $15 opening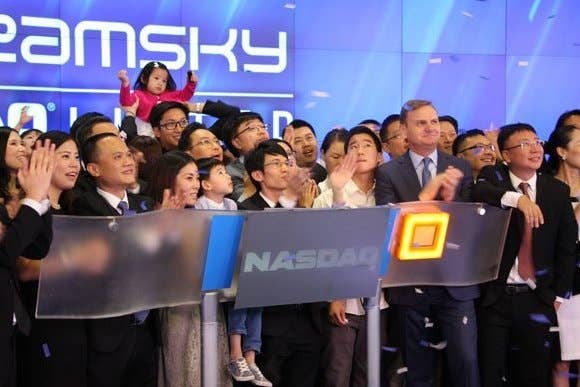 Chinese mobile publisher iDreamSky has floated on the NASDAQ, raising $115 million and closing at $15.94 after opening at $15. 7.7 million American depositary shares were traded over the course of the day.
iDreamSky is China's largest mobile publisher, reporting an MAU of 100 million and controlling 40 games in China, including three top ten titles. Many games in its portfolio are produced elsewhere and adapted by the company for the Chinese market, including the Temple Run series.
"Four years of hard work and passion from our team members is how we got here, and this IPO is one of the most important milestones for iDreamSky's growth," said CEO and founder Michael Chen. "We have to work hard because this is just the opening chapter in a new age for iDreamSky."