Icejam raises $3 million to develop "Playable Data" platform
Canadian mobile developer will release its first game later this year, Toronto office to open before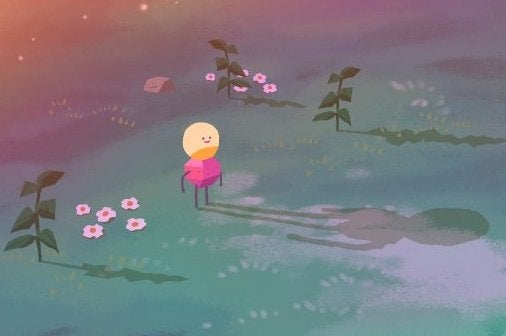 Icejam, the Canadian mobile developer founded by former EA studio director Stuart Duncan, has raised $3 million in funding to push forward with its proprietary Playable Data platform.
The round was led by Build Ventures, and it pushed Icejam's lifetime funding to $3.5 million (CDN). Build Ventures general partner Patrick Keefe will join the studio's board of directors as part of the deal.
Duncan's track record is one of Icejam's key strengths. In 2011, EA acquired his last studio, Bight Games, which achieved great success through its work on The Simpsons: Tapped Out, among other titles.
He founded Icejam in 2014, establishing its headquarters in Charlottetown on Canada's Prince Edward Island. While the company hasn't released its first game yet, it has openly discussed the underlying technology it believes will set it apart in the crowded mobile market: Playable Data, which it has described as, "the backbone for the company's games."
In a statement released today, Duncan placed Playable Data alongside VR and AR as, "transformative technologies," adding that Playable Data stands apart for already being a viable consumer proposition. On its official website, Icejam describes the Playable Data concept like this:
"Playable data is any dataset or combination of datasets, whether live or historical, global or personal, such as data generated by on-device sensors that can be used for or contribute to the content of a game. I know this is a broad definition, and almost anything could fit. We see data as effectively a new and widely available valuable raw material that is being massively underexploited.
"Icejam believes that we are at an inflection point in history with the ubiquity of sensor rich mobile devices capable of amazing content combined with the sheer volume of freely available quality live data, from weather and global stocks to the migration patterns of hummingbirds. While other game developers chase synchronous multiplayer and push ever more triangles in pursuit of engagement, our way forward is engagement through relevance to a player's life."
This process, Icejam explained, will allow its games to become a more organic part of its players' daily lives, removing the need for insistent, nagging notifications. It will also lead to greater variety of experience, just as the real world itself changes over time.
This round of funding will allow Icejam to further develop the Playable Data platform, and prepare to launch its first game later this year. It will also open a new office in Toronto, focusing on business intelligence and marketing.