How Unity and Early Access helped make Dave the Diver one of 2023's biggest indie hits
We talk with MINTROCKET about its million-selling diving and restaurant management game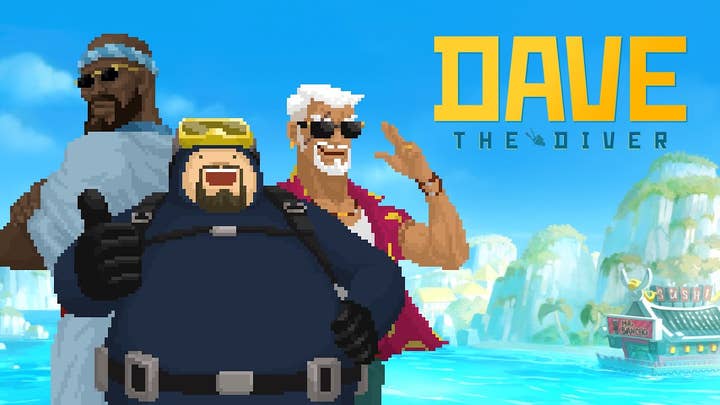 One of this year's breakout indie hits has been Dave The Diver.
Developed by MINTROCKET, The game challenges players to collect fish to supply a sushi restaurant, which involves collecting resources, crafting new items, fighting giant underwater creatures, perform quests for people and managing a restaurant. It's certainly different.
"I got the idea from a Japanese-style pub on the Jeju Island seaside that only opens at night," explains Jaeho Hwang, who is the director on Dave the Diver at developer MINTROCKET.
"I got the idea from a Japanese-style pub on the Jeju Island"
"The owner of the pub dives in the morning to catch fish and serves them to customers at night. I also read a manga called 'Blue Hole', with a story about a blue hole connected to an ancient world. I thought it was a really cool concept and wanted to create a game about this mysterious giant hole in the sea."
The game has been a true indie hit. It boasts a Metacritic score of 89, with 100% of critics recommending the game on OpenCritic. It has achieved an 'Overwhelmingly Positive' rating from over 45,000 players on Steam. And within ten days the game had sold one million units worldwide, making it one of the top 20 new releases on Steam in June.
"I think we came up with pretty unique concept and added a lot of lighthearted humor to it," Hwang says of the game's success.
"I think people liked the quirky characters too. Also, most of the things in the game are pretty intuitive, like you pick up a fish and immediately know that it's going to be a certain sushi. I guess that's why the game attracted casual players and has managed to keep them diving."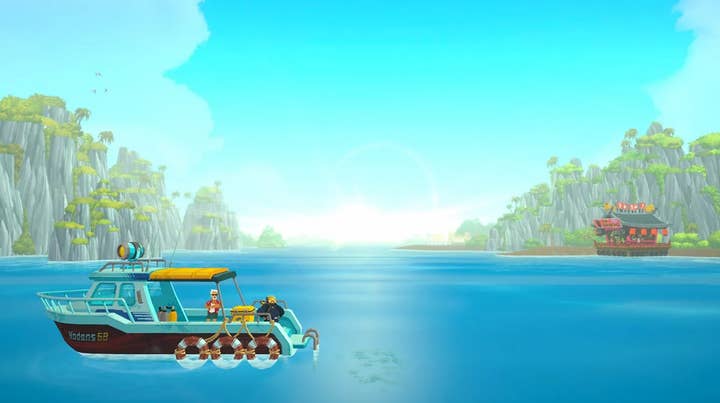 Of course, with so many different challenges and elements to the game, the biggest challenge that the developer faced was getting all of it to work together in harmony.
"Since we put a lot of different elements into the game, it was hard to balance everything," Hwang admits. "Each mechanic needs to appear with perfect timing and should not repeat too much. This was the biggest challenge for us, but I think the team managed to handle it through a lot of trial and error."
Dave the Diver was built using the Unity engine, and in creating the title MINTROCKET would turn to Unity's engineers to help them overcome obstacles that emerged during game development.
"While making the game, we wanted to know more about the engine itself. But this requires a huge amount of time for us to review the engine source code to solve each issue," Hwang explains.
"Unity engineers who have a good understanding of the source code are helpful for this. They guide us on the fundamental intentions of the engine development, which we could easily use to solve problems we had."
The team also made full use of Unity's Asset Store during the development phase, plus one of the engine's more popular plugins.
"The Unity Assets Store has a ton of good resources that we can easily pick and choose from," Hwang tells us.
"We didn't need to spend much time on the green tea mechanic because we could get 2D liquid physics assets from the Unity Asset Store"
"Those various resources with reasonable prices really helped us to focus on the game development itself. For example, we didn't need to spend too much time on the green tea mechanic because we could easily get 2D liquid physics assets from the Unity Asset Store.
"Also, if there wasn't [the editor plugin] Odin Inspector, we would have spent much time making tools for game designers and artists."
Unity has also been celebrating the success of Dave the Diver, alongside several other Unity creators, including with a blog post earlier this month.
As Hwang stated above, Dave the Diver did require some significant trial and error to get the game working as it should, and to make sure it was intuitive for all sorts of players. This is why putting the game into Early Access proved to be such a crucial move.
"Even though we thought we did plenty of internal testing, predicting what players want is always difficult," Hwang concludes.
"There are many quality of life requests from players that we never thought to be an issue, and the way players perceive the game isn't the same as what we expected either."
He continues: "So, our eight months of Early Access period really helped us to understand players' minds, especially because we are literally talking with them in our community on a daily basis.
"I want to say, once the game is out, you are actually making the game with the players together."