How to set up an internship program as a games studio
Ustwo Games' HR director Julie Piedrabuena tells us how the studio is nurturing new talent in as inclusive a way as possible with its paid internships
Sign up for the GI Daily here to get the biggest news straight to your inbox
Long-term paid internships are still relatively rare in the games industry.
In 2021, we talked to The Chinese Room about its own internship program and how it can help drive diversity in games. A quick Google search into the topic tells us that Gram Games, EA, Tencent or Sports Interactive offer internships. So while these opportunities do exist, they still seem relatively uncommon and it's unclear what they offer at first glance.
One UK-based studio has doubled down on its own internship programme. Ustwo Games already had a short-term paid internship initiative, and has now expanded upon it and will be welcoming interns for nine months from September.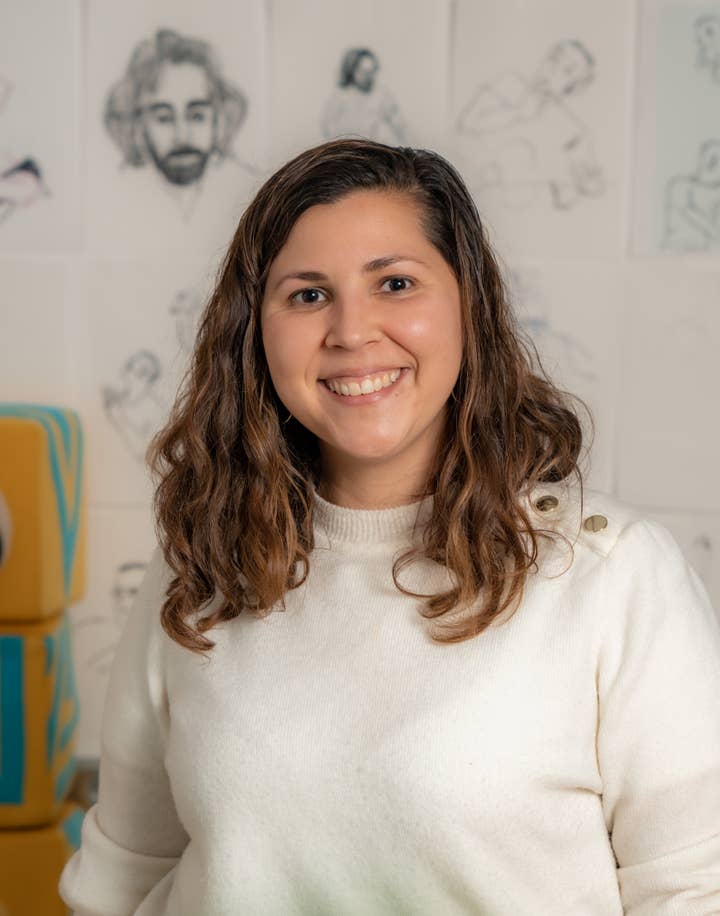 "We did short three-month or six-month internships and they were a little bit more ad hoc," Ustwo Games' HR director Julie Piedrabuena tells the GamesIndustry.biz Academy. "We have two internships that we're opening up this year, and they are going to be nine months – one in design and one in programming. They have all the same benefits as employees get."
The idea started around the time Piedrabuena joined Ustwo, a year and a half ago.
"We started thinking about trying to organise an internship program that can help people getting into the gaming industry, and how we can reach out to more people to give those opportunities to join a studio, and for us to be able to support them with their first experience in games," she explains.
"And how we can make sure that, when we're looking into this program, we look at this in the best way to try to make it inclusive. How can we reach out to more people? What is important to us? How can we put a plan in place that can facilitate those opportunities? That's how initially we started thinking about the internship program."
Piedrabuena tells us about everything you should be thinking about when setting up an internship program, the benefits, the challenges, and why it's an important part of renewing the games talent pipeline.
Make sure you have the whole studio's buy-in
A key aspect of setting up an internship program is to make sure the entire studio is ready to support it.
"Before we started, [we made] sure that we had all employees on board with these initiatives," Piedrabuena says, explaining that staff needs to be willing to help the intern(s) grow.
"I think that one of the initial conversations was within the team and then we wanted to make sure that everyone in the studio was part of the conversations. We had conversations with managers, employees, [and] directors, and having their support from the start was an essential part of that. María [Sayans], our CEO, supports all of these initiatives.
"So, having conversations with them, having conversations with people from my HR network in the gaming industry as well, people from UKIE, that may have been going through similar experiences… We were able to add a lot of that feedback until we put together the final project."
Ask yourself the right questions
Being as inclusive as possible with an internship program starts with asking yourself the right questions.
"Part of that process of making it more inclusive was how are we opening up those opportunities? Are we using all the networks and channels that we can to reach out to more people? Do we have them open for a little bit more time? When we publish those internships, are we giving candidates that are potentially interested in joining us all the information they need?"
Take the time to review your process thoroughly to make sure you've thought of everything, and not accidentally made some aspects less accessible.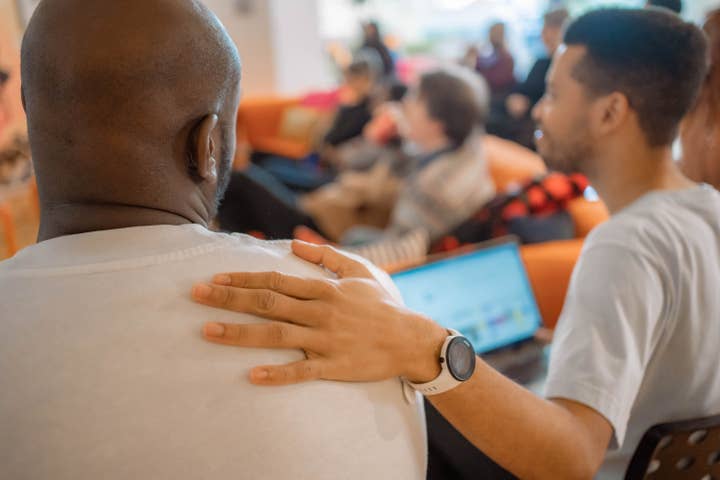 Have a clear job description and be transparent about your studio culture
When working on the details of the internships, make sure you're transparent about the role, the process, and the studio. Ustwo's internship application page includes aspects such as precise dates of the process, what a candidate journey will look like, description of the roles and what interns can expect to learn, and a FAQ.
"Our focus was how we can create a very clear job description. A key part of that is saying: what are the key elements of what the candidates are going to take away from that experience? That's really valuable. Talking a little bit about our culture in the studio was an important element of that as well. I think that we're looking for candidates [with] values aligned with ours as well. We want to make sure that they can make the best out of that experience."
Reach out for help from dedicated organisations
As hinted at by Piedrabuena, reaching out to organisations across the games industry can be valuable to help you set things up properly.
"A key element for us was to reach out to a lot of our partners, people with experience, that can provide a little feedback on how we can improve that process, that program, before launching it," Piedrabuena says.
Ustwo seeked help from Women in Games, Into Games, Safe in our World, and Mastered, among others.
"We reached out to them saying, 'This is what we're thinking, let us know how we can potentially make it better.' Making sure that we're being inclusive and we can make a difference with this program. Because we wanted this to be truly impactful."
"[We're] making sure that we're being inclusive and we can make a difference with this program. Because we wanted this to be truly impactful"
The help these organisations can provide also includes reach. Internships, when providing candidates with the right benefits and salary (more on that below), are an ideal tool to bring in people from marginalised backgrounds who might not get access without that support. But you need to be able to reach out to them.
"We know that [organisations] do a lot of work from their side to reach out to more people that maybe they may not normally get those opportunities," Piedrabuena explains.
"We also have some diversity channels and job boards that we usually go to, we talk to schools. But also we wanted to reach out to organisations that may be able to reach out to people that are not necessarily following the same career path through an educational program for example, but they may still want to get into the games industry."
Give your interns the same benefits as your employees and budget wisely
In the past, internships have often been unpaid opportunities, a way for companies to get some free labour for a minimum amount of effort and money. That time now belongs in the past – or at least it should. It certainly has for Ustwo.
Interns at the company are paid a £23,000 annual salary (Ustwo is London Living Wage employer) and have access to the same benefits as any employee.
"For us it was a really, really important point, making sure that they have not only the same benefits that employees will get, but [also] if they're relocating from another place within the UK, can we support them with those relocations?," Piedrabuena says. Ustwo has budgeted a £2,000 relocation allowance for candidates relocating from other parts of the UK.
"All these kinds of benefits that employees get, it can make a difference for a candidate when looking at an internship thinking: this could be a good program for me"
"Making sure that it's not just people that are here close to the studio in London, but someone else that may be able to come from further away that may benefit from that relocation [was important]," she continues. "[For] travel to the office, we have up to £500 a year to help. All these kinds of benefits that employees get, it can make a difference for a candidate when looking at an internship thinking: this could be a good program for me."
Putting together the right budget to make sure your interns are treated fairly is a discussion that needs to start as early as possible when you're starting to think about your programme. This goes back to making sure you have the whole studio's buy-in on the initiative.
"We had a lot of conversations around this, the salary and the budget for the internships. So when we had conversations, we were initially thinking about [making] sure that we have that in the budget for this year, and we have the teams completely on board with this initiative, and they understand the value that interns will also bring to the studio, like their experience and their contributions during those nine months. And how it is an important part of how we do things moving forwards.
"But one of the key elements is not just getting budget for doing it in the first year but doing it every year and making sure that it's part of our strategy. "Having the support from our leadership team and directors and María was a key element of including that in the budget and making sure that we are investing in them."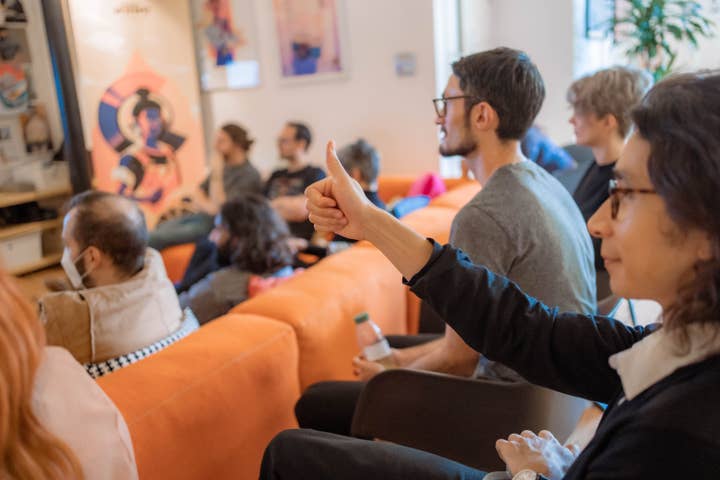 Think of training and mentorship opportunities
Internships are a win-win-win situation – they benefit the intern, the studio, and by proxy the whole industry. It's a growth opportunity for your team as well, so make sure you train your staff with the right mentorship skills (again, going back to the fact that the whole studio needs to be in on the initiative), and make sure you provide the interns with appropriate training options so they're industry-ready.
"A key element for me is also making sure that once they join, they have that sense of belonging with the company, that they get the support that they need, that they have not only managers, but mentors as well," Piedrabuena says, saying the interns will have access to training opportunities, mentorship, workshops, occasions to work across different teams, and networking occasions.
"A key element is making sure that once they join, they have that sense of belonging with the company, that they get the support that they need, that they have not only managers, but mentors"
And on the employee side, Ustwo has been working with Into Games, Limit Break, and equity, diversity and inclusion consultant Cinzia Musio, among others, for workshops on mentorship and allyship.
"So all of those things, it helps making sure that we can provide a really unique opportunity to candidates that decide to take that internship with us," Piedrabuena says.
She continues: "So it's not just about getting support from one or two people, it's how the entire company can be part of that experience for each intern joining our studio. And even if we can't necessarily guarantee a role at the end of the internship, if we can, it's fantastic, because we can move into junior roles and give them the opportunity to continue growing with us.
"But if we don't have those vacancies at that time, our goal is for them to to be able to leave our studio after nine months and to help them find new opportunities going in the gaming industry."
Set time aside to properly go through the process
Applications for Ustwo's internships started in early June and will remain open until the end of July. So Piedrabuena warns studios getting into the internship adventure that they need to make sure they have the time for it.
"My advice would be – and that's something that will be working on and continue working on in the next few weeks – [to] make a plan to make sure that that [you] dedicate that time, like every week, to make sure that [you] go through those applications and dedicate the time needed to each of those applications."
Concluding our chat, Piedrabuena says internships are "key" to the issues currently facing the UK games talent pipeline and to getting people into this industry.
"I think that for us, in general, recruitment, working with our partners and trying to be visible and talk about the studio and culture, and giving people the opportunity to get to know us and be interested in joining the studio is really important. So talking about our journeys, sharing success stories. We have junior people that join the company and sometimes they go into different events and they talk about their experience. 'I joined Ustwo Games when I was a junior designer and this was my experience progressing in the company'. So, sharing a lot of those stories I think is an important element of having information out there and available."
Having sign-off on a budget, having the full support of the entire company, employees on board to become mentors – all of this can be "challenging for some smaller studios," Piedrabuena acknowledges, saying it was "a lot of effort" to set things up at Ustwo.
But it's worth it, she continues, because it's all about giving "opportunities to people that may otherwise not necessarily get those chances to get into the gaming industry."
More GamesIndustry.biz Academy guides to Working in Games
Our guides to working in games cover various perspectives, from hiring to retention, to landing the job of your dream or creating the right company culture: