How to secure funding for your indie game
Global Top Round's Pontus Mahler deciphers the world of funding, from accelerators to venture capital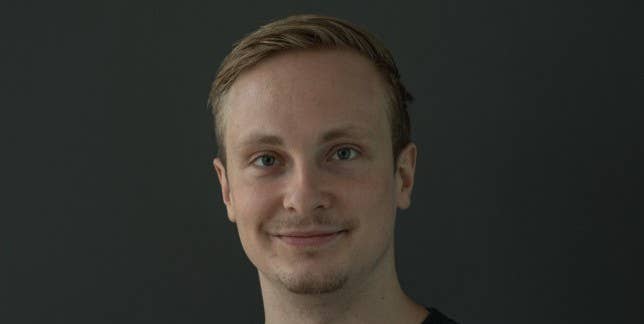 One of the biggest obstacles to developing a video game as an indie studio is funding. Every aspect of the process -- from creating or purchasing individual assets to marketing -- costs money, and without the proper funding, a project can fall flat before development even begins.
Investors have become a common means of securing financing but finding the right investors can be difficult. While investors come with benefits, like a Rolodex full of contacts, their equity requirements and the demands imposed on the finished product can hinder the developer's vision and process. However, investors aren't the only outlet for obtaining funding.
While exploring different ways to secure funding for your indie video game, remember these points:
Build a prototype on the side, alone or with partners to get your initial demo or playable
Begin by asking friends and family for angel funding to avoid giving away too much equity
Secure a co-founder with an investor network
Look at venture capital groups
Consider video game-specific accelerator programs
Make an appealing presentation pitch deck
To attract investors, you'll need a presentation that's thorough and attractive. There are a few key points you want to touch on as you're fleshing out your pitch deck to appeal to indie game investors.
Be specific about who you're targeting
Your pitch deck should clearly define your audience. Is your game made for young gamers, or are you looking to release the next AAA M-rated title? Investors will want to know, partially because they may not be keen on working within a specific market. It should be clear to investors how your game will be marketed, and knowing your targeted audience is among the best ways to do so.
Look at other companies' pitch deck resources for developers
Swedish video game publisher Raw Fury compiled a bevy of information and resources that all indie developers should comb through. The completely free Dropbox folder of different aspects of your pitch deck will cover everything, including legal documents, creating financials, and marketing overviews.
An ill-conceived agreement could leave you with no rights to your own game and little say in the development process
The site offers a valuable selection of Raw Fury's own documents, which will help indie developers piece together an ideal presentation. Look through each folder to find templates that can make creating a pitch deck quite a bit easier than tackling it from scratch. Don't just rely on one method though. There are a number of other examples to look at including Tiny Build and IndieGameReady.
Most important among the available documents is a sample publishing agreement. This could be the most crucial of all the documents you may sign to release your video game. It breaks down everything from ownership rights to compensation.
An ill-conceived agreement could leave you with no rights to your own game and little say in the development process. Have a business partner, advisor or third party review any publishing agreements.
Make a deck mostly about the game and its features
You only have so much time to state your case, so use it wisely. Create a dozen slides as part of your presentation that talk about your game specifically. You'll touch on its genre, a general plot outline, gameplay features, and what helps it stand out among other games of a similar nature.
It's not just about what unfolds within the game, though. Be sure to sneak in one slide about the market analysis. Go into detail about the audience and the scope of your release. How big is the market? How well did similar games sell? How can you rise above the competition to grab the market's attention? You just need to hit one market to make a lot of money.
Let investors know who they're working with, even if you're a one-person team
Let investors know who they're working with, even if you're a one-person team. Briefly delve into the key players, culture, previous releases (if any), and the primary goal. If there's a critical piece of information about the development team you think investors should know, include it. We want to know you are.
Share the financials of your project and the equity deal you want
Sometimes, whether or not you score an investor can come down to the numbers. Don't be shy about the equity deal you want but leave a little wiggle room for negotiations. Most importantly, you do need to be 100% upfront with the financials of the project.
Even if you're severely in the red and just barely scraping up resources, tell them. Don't let there be any surprises, especially ones that could void any contractual agreements.
Don't forget to mention sweat equity. How much of your own money did you put into the project and where is it now?
Prove your qualifications
Finally, your pitch deck should also sell you. What experience do you have or what do you offer that's worth investing in?
Even if this is your first indie project, share something that proves you can get a game off the ground. Part of the pitch deck is about building confidence, both within your investors and yourself.
Start by finding angel investors through friends and family
You may initially set out looking to hook up with a big video game publisher, but your first stop should be an angel investor if you need early financing.
What is an angel investor, exactly? They are private investors who typically approach projects with a lot of money in exchange for a small amount of equity. They aren't looking to control the project and merely want to make a quick buck. An angel investor can be a wealthy business mogul or a family member that just came into a lot of cash.
One of the best things about angel investors is you can often secure a few. So, if the first one doesn't have enough capital to cover development, you can find a second investor. Just keep an eye on how much equity you give away.
With an angel investment, you can quickly sink money into marketing, expanding your team, or maybe even adding that gameplay feature you weren't sure you'd have the resources for. Once the money is exchanged, so long as there aren't any stipulations, you can use it to improve your project.
Find a co-founder or partner who knows business development
You may have a mind for video game development but have absolutely no business sense. Unfortunately, both are required for a successful indie game launch. If that's the scenario you find yourself in, it may be time to start looking for a co-founder with a background in business development.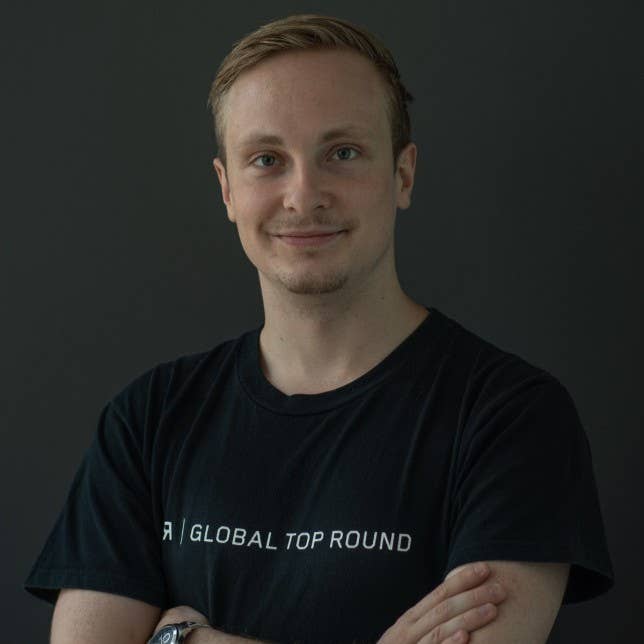 You may have your head in coding all day and spend the nights fleshing out a script. But while you're manning the mechanics of the game, who's building the audience? Who's the one filing any necessary tax documents or making contacts with angel investors?
You need to have someone on your team who can either guide you on the business aspects or who can manage them on their own. There are so many vital elements to game development beyond the actual development process, and a business-minded co-founder or partner will be vital in those areas. Having such a partner may also appeal to investors, even if you, personally, don't have any experience to show.
There are different ways of paying for someone to handle the business side of your indie game project. The most common would be a salary, but be mindful of what you're offering, especially if you're on a limited budget. It may be best to turn an administrator into a co-founder and offer them equity, so their pay is based on the game's success. As noted above, though, don't give away more than you can afford.
You won't want to bring just anyone on to your indie game project. Interview prospective partners to ensure they align with your goals and will fill in your project's gaps. Vet them and do due diligence on partners through your pre-existing relationships, their previous employers, or people you know in the industry. Prepare a pitch that sells the concept of working with you and projects the sales of your game, and share it with possible partners.
Reach out to publishers
A video game publisher is one of the most important aspects of development. The publisher is who gets your game out to the public and provides different levels of marketing. Platforms like Steam have made it possible to publish your indie game without help, but are you confident in your abilities to then run a marketing push that will help sell your product?
With a publisher's help, you can expand the reach of your release and possibly even distribute on multiple platforms. I recommend working with a reputable publisher for the first project in order to learn the ins and outs and become better as a company, but also not lose equity.
I recommend working with a publisher for the first project in order to learn the ins and outs and become better as a company, but not lose equity
One stipulation of working with a video game publisher is that you no longer see the direct return from sales. Your contract will outline how you will be paid based on your agreement with the publisher. If you're given the opportunity, require an upfront cash deal over a pay-later deal to make the most of your release.
When you are negotiating the contract, remember that the publisher has offered your terms and expects your game to make money. You should always be looking for cash investment from your publishing partners. Investment into the project and splitting risk as well as sharing in the profits is a great way to get started.
Depending on your project size and the estimated sales you can negotiate a higher project investment. Remember, the more you ask for, and the less you have invested yourselves, the more revenue share you have to give up.
Incurs all marketing costs
Offers a source of funding
Handles all aspects of distribution
Can provide feedback on your game
Provides otherwise difficult-to-obtain exposure
Reach out to venture capital groups
Venture capital groups are similar to angel investors, though they're often larger, can supply more money, and walk away with more equity in your project. The perk is that their influence stretches farther than most investors.
Venture capital groups are often well-connected, and one that works primarily in video game development will put you in touch with the industries leading publishers, marketing outlets, and, if needed, business partners.
There is such a thing as a counterproductive venture capital group, so you want to be sure that who you're working with aligns with your goals
In many cases, a venture capital group can make your game more successful than any other investment opportunity. Again, though, that comes at the cost of greater equity.
There is such a thing as a counterproductive venture capital group, so you want to be sure that who you're working with aligns with your goals. There's quite a long list of possibilities, but there are some good guys in the industry:
Kowloon Nights
Play Ventures
Bitkraft
Game VC Rank
The Games Fund
Griffin Gaming Partners
Submit your project to video game accelerator programs
An accelerator program does precisely what it sounds like -- it fast-tracks your project by providing funding and support, finds suitable business partners, connects you with publishers, and researches prospective investors.
It's designed to scope out individuals that can best serve the project and become a long-term, viable business partner. Don't expect all the leg work to be done for you, though. Even with an accelerator, you need to have a hand in developing a pitch to appeal to a business partner or investor and prove that you're fully invested in every aspect of the project.
While an accelerator can be beneficial for its financial funding, a network of key players in the gaming industry makes them most attractive. They'll connect you with publishers for distribution, investors to secure funding, and influencers to get your game noticed.
When deciding on an accelerator to work with, think about your needs compared to what they offer. Can they fill the holes that you leave? If they're only giving you things you already have, it's likely that they aren't the right accelerator for you. Carefully read everything they offer to ensure you're getting exactly what your indie game needs.
Take that first step
No matter what path you decide to choose to secure funding, there is only one thing left for you to do -- make that initial contact.
Whether you're just starting the development process or are nearing a finished product, a third-party investment can help elevate the end-user experience, expand your team, improve your game's exposure, or help you manage the administrative tasks you don't quite have the bandwidth for.
Pontus "Zlapped" Mahler is the director of business development for accelerator program Global Top Round. He primarily leads investor and publishing relations for the various portfolio companies securing long-term partnerships.