How to navigate the modern world of games publishing
A Gamelab panel explored modern publisher relationships, and how to make sure you're choosing the right partner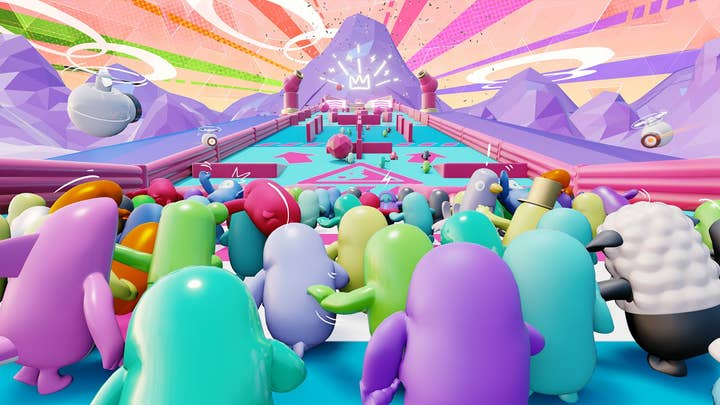 Publishers have changed. The roads to publishing a game have evolved drastically in the past decade, and the market is more fragmented than ever. Due to the increasing number of publishers in the indie scene, the balance of power has shifted and the opportunities are now very favourable to developers.
During the Gamelab Live conference last week, a panel of experts explored the notion of the "modern publisher" and what developers should know about working with one in this day and age. The talk, moderated by Tequila Works' publishing director Térence Mosca, featured Devolver Digital's Nigel Lowrie, Kowloon Nights' Samuel Lee, Team17's Debbie Bestwick and Humble Games' Eduardo Aparicio.
They explored what publishers look for in a developer, the different ways to approach funding, and the dangers of signing a deal too early, but also the flexibility of modern publishers and how you should look for one that can complement the skills present in your studio.
All the Gamelab talks, including this one, will be on the conference's YouTube channel within the next week or so, so keep an eye out for them.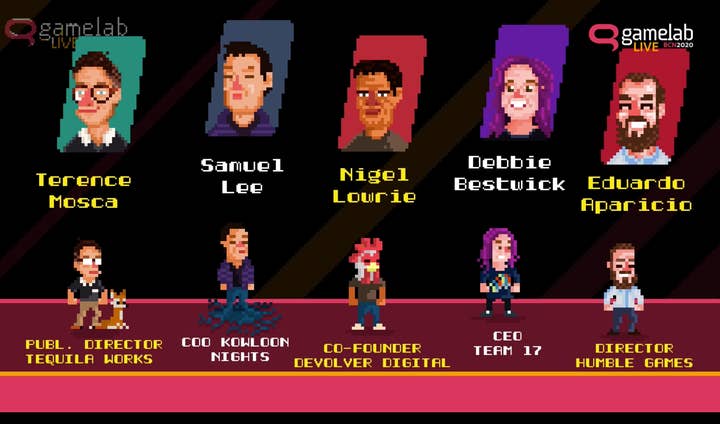 A publisher should complement your skills
The panel highlighted the backbone of the discussion very early on: publishers and developers now tend to build long lasting relationships, as opposed to the traditional model that would see one game published before moving on to the next studio. This means finding the right partner is now more crucial than ever for a developer.
"Each publisher or partner here has their own superpower in a way," said Humble Games' vice president of publishing Eduardo Aparicio. "They have something that maybe they're especially good at and they can partner especially well with developers on. Team17 has an amazing development team that can really help a studio that needs that extra bandwidth. It's really about trying to complement [the developers'] skills and the things that the teams that we're working with have or don't have.
"It's about trying to complement the skills that the teams that we're working with have or don't have."Eduardo Aparicio, Humble Bundle
"For us, we're fairly involved on the production side -- not in an obstructive way, but just in trying to help developers [who] don't have as much experience with project management. But every partner is different. It's about filling those gaps and listening to what [the developer] actually needs."
Kowloon Nights is a funding partner, not a publisher, so COO Samuel Lee pointed out that before signing up with such a partner, you need to be sure that it's what your studio needs.
"We don't do publishing, so the developers will be self-publishing in most of the cases," Lee said. "We let them handle those things and when they need help we're here to support them. When they need to find localisation, QA, or a marketing agency, we have existing contacts that we can introduce them to, but if they're perfectly comfortable doing it themselves, we just check with them periodically. We don't interfere when they know what they're doing and they've done it before.
"We have turned down games that we really liked because we knew that they would require a lot of hand holding when it comes to releasing the game. So for those cases, you're much better off working with a Team17, Devolver, [or] Humble, which will provide more support."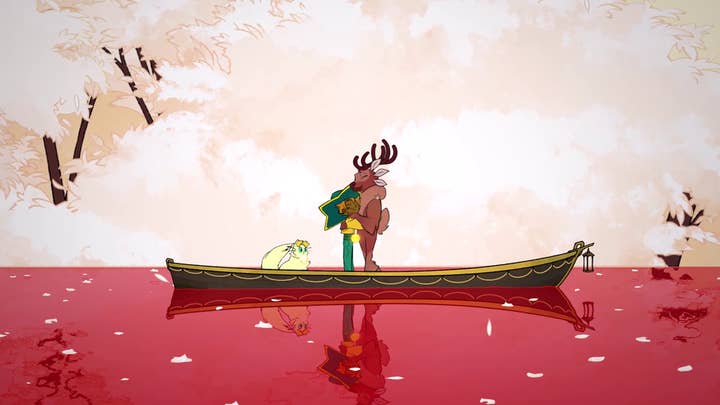 What publishing partners have to offer is now more flexible than ever, and developers should be able to find a partner that covers their needs precisely. But while the balance of power has shifted, leaving developers with more leeway, studios need to remember that it is very much a relationship and it shouldn't be one-sided.
"You want to be able to have input on all facets, but you need to trust your partner too"Nigel Lowrie, Devolver Digital
"Just finding that person that's going to work with you, in collaboration with you, is important," said Devolver Digital's co-founder Nigel Lowrie. "Your studio has people who can do things really well, but find a partner to work with you that supplement that -- [whether] that's marketing, production, localisation, gameplay, testing, whatever it is. It's your game, it's your IP. You want to be able to have input on all facets of it, but you need to trust your partner that they're making the right decision too.
"I had an argument yesterday because I hated the key art that the developer came up with -- I told them I hated it, they understood. They hate the idea that I had for a trailer, but that's okay. It's important to be able to voice that, and that no one is sitting there staring at key art that they hate or a trailer that they hate. Go back to the drawing board together, figure it out."
Understand what a good deal means for you and don't say yes too early
The panel touched upon the essentials of pitching: make sure you explain where the game stands now (weaknesses included), demonstrate where it is going and why it's different, and show that your project actually matches your resources. You can read more about pitching on the GamesIndustry.biz Academy, with our tips for pitching your game from the GamesIndustry.biz Investment Summit, ten tips for pitching from the head of ID@Xbox Chris Charla, or top five tips for creating an effective pitch deck to find investment.
The Gamelab speakers mainly focused on the financial aspects -- funding has also evolved drastically and is more varied than ever.
"Because there are so many sources where you can get money now, you should really explore them as much as you can"Samuel Lee, Kowloon Nights
"There are a lot of ways to get money for your game nowadays -- a lot more than there were two years ago and definitely more than five years ago," Aparicio said. "You don't really need a publisher to get funded -- you could get money from platforms, you can get money from venture capitalists, you could get money from certain governments. There are a lot of sources.
"The key thing with all of those is understanding what those options are and understanding what is a good deal and what isn't. So it's always good if you are evaluating different options, be it from a publisher, or be it from a platform. Just make sure that you talk with as many people as possible to understand where those terms are falling, and the asks that you're receiving in comparison to what is being given to you. To make sure that you are not putting yourself in a position that, in the long run, could potentially be bad for your team or for your games."
Ultimately it's about making sure the offer you get actually matches what you're looking for as a studio, not only now, but in the long run.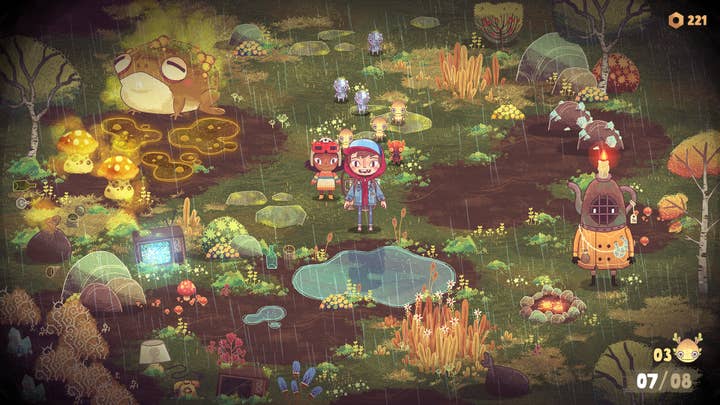 "It's not just the money to operate your studio and to make this game," Lowrie pointed out. "What else are you gonna get out of it? If you're signing up for that platform now, project [yourself]: what hooks and what stipulations are in there that are gonna affect your game three years from now?
"If you're signing for exclusivity now for a game that comes three years from now, what does that mean? What will that platform look like in three years? Do you have confidence in that platform? Do you have confidence in that publisher? It's not a simple exchange at the moment, it's an exchange that's gonna last three, four, maybe ten years down the line."
That's why you shouldn't jump on the first opportunity you get without exploring all the funding routes available.
"Because there are so many sources where you can get money now, you should really explore them as much as you can," Lee said. "A few times we've come across developers where I think they signed a deal too early. They got one offer, they didn't want to keep bothering, and so they just stopped there."
Panel host Térence Mosca highlighted the chicken and egg situation here: as a developer you always want the best deal, but at same time you need to finance your development and cannot always wait.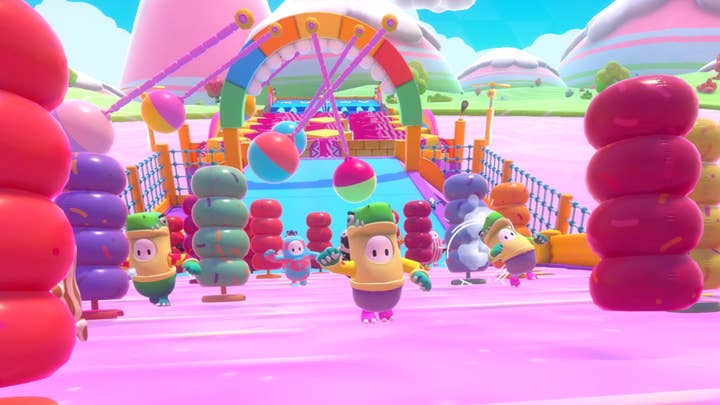 "You could actually be leaving a lot of money on the table by not allowing the game to grow and develop as it should do before you take it out to those platforms," Team17 CEO Debbie Bestwick said. "Sometimes games have been signed up on the back of a gif or something on social media, [but] the game actually is not even fully fleshed out.
Bestwick recalled her first encounter with Chris Davis, the developer of The Escapists, who ended up signing with Team17 as publisher. When they first met, she asked about how you actually escape in the game -- a reasonable question since it is The Escapists after all.
"You could be leaving money on the table by not allowing the game to grow as it should before you take it to those platforms"Debbie Bestwick, Team17
Davis hadn't figured it out yet, so Team17 provided a team of designers to help him. The game was also initially made in Clickteam Fusion, which wouldn't have worked for a multiplatform release, so it had to be rewritten.
"Had they had signed with a platform, I doubt that game would have ever been released," she continued. "He would have really struggled to actually ever execute that game and bring it to market in the way that it was, because there were so many important decisions that still needed to be made."
All the publishers on the panel had horror stories of developers making wrong decisions and struggling to recover, with Lowrie mentioning he's had to decline working with games because they were platform restricted, for instance. So whether you sign with a funding partner, a platform or a publisher, just make sure you're not rushing that decision.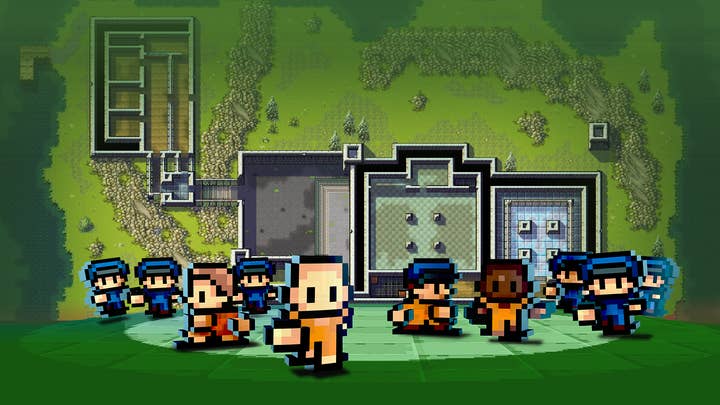 Remember that everything is up for negotiation
Publishing has historically been very milestone-driven, with payments sent at various breakthrough moments during development. This is not the case any more, and contracts are now much more flexible.
"Basically, everything is up for negotiation these days when you're negotiating a contract," Aparicio explained. "That doesn't mean that you'll see like ludicrous contracts that don't make sense, but it means that one thing can give and the other one can take -- there's always ways to adjust things so that developers are happy with the outcome.
"One of the things that comes with having so many great publishers nowadays is that we also have to be flexible if we want to survive as publishers. So that's in the benefit of the developers. I've seen basically almost any term you can imagine being negotiated and that's totally fine. Again, as always, you have to understand that if you're taking from somewhere, you're going to have to give somewhere else, you can't just take. But it's the same for the publisher side."
"We also have to be flexible if we want to survive as publishers"Eduardo Aparicio, Humble Bundle
Kowloon Nights focuses solely on the funding so by default the company is quite flexible, Lee explained. As the development progresses, a game may need more funding and that's something a partner should understand.
"We define the payment schedule on the contract but those are more just deliverables," Lee said. "It's more mental checkpoints, so they're not what we traditionally understand as milestones.
"Very often, especially the last few months due to COVID, things are delayed and we understand it. As games go on, sometimes they get bigger, so they get more funding, and we're prepared to do that. We've done that for a few games already, where the game [is being shown] to the public and it gets good reception, so we are also more open to give more funding to make the game better."
This once again highlights the necessity to find the right partner for your game from the beginning.
"I think at the bottom of all of this is that the people on this panel are established, well-known partners," Lowrie said. "It's the same reason why you're going to buy a certain brand at a grocery store: because you know about the consistent quality, and it's going to be there. So you probably can do your homework on every one of us, and some other partners, to understand what people's experiences have been like in the past.
"Talk to other developers they've worked with. Have they been very strict with milestones? Have they delayed payments for any reason? Because there are a lot of great publishers out there, but there's also publicly a lot of bad ones. You need to understand that it's a relationship like anything else."