How QA and community management is redefining the game developer
Ahead of Game Quality Forum Europe, Advisory Board member and InnoGames QA expert Joseph Hill discusses the changing world of testing
QA departments across the world need to become a 'Swiss Army Knife' and transform the game development process. That's according to InnoGames' senior QA Manager Joseph Hill, when discussing how the rise of games-as-a-service and mobile have transformed the development process. And how game testing has become such an integral part of making it all work.
"The barrier to entry to a lot of products have never been lower, not only regarding financial attributes but also the accessibility with the advent of the current era of smartphones and tablets," says Hill, speaking ahead of Game Quality Forum Europe, where he acts as an Advisory Board member. Game Quality Forum Europe takes place in Berlin in June.
"This has also lowered the barrier to entry for development as anyone can create a mobile game with hardly any initial upfront costs involved.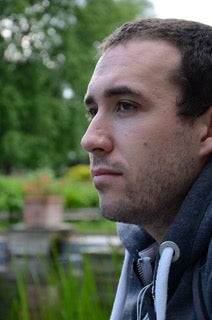 "What this in turn means is that we have so much choice regarding whats on the market that the challenge is keeping the player engaged. The effect for QA is that the player can decide within only a few minutes with the game to uninstall it and move on as they had no upfront - or minimal. This means we have to provide a very high-quality offering that doesn't frustrate the player with any issues or bugs, couple this with frequent releasing it becomes a tough balancing act.
"QA has to evolve in its role to counter these challenges; we have to become much more of a swiss army knife that not only looks at the end product but to also drive change with the whole development process and see which areas we can streamline, apply influence to make sure the content creators are accountable for what they deliver to the product from developers to artists and to provide every member of the team support in terms of coaching and mentorship to enable them to take ownership of their work. We also need to start to understand how the various departments - Dev, Art, GD, Audio, Marketing etcetera - on a team operate and work to see how we can better apply our internal services to drive the quality vision of our products."
QA teams have been rising in importance within game developers for several years. The days of the tester simply showing up at the end to spot the bugs are over, and these QA technicians now play a vital role in ensuring the continued success of the product.
This is particularly true for games that live on and on. Games-as-as-service is nothing new, but it's had a fundamental transformative effect on QA teams, and continues to do so.
"The whole development pipeline has to change to adapt to this, and of course, this has an impact on the approach QA has," says Hill.
""QA has to evolve in its role to counter these challenges; we have to become much more of a swiss army knife that not only looks at the end product but to also drive change with the whole development process"
"Previously it was common to allow the product development to happen and then on regular intervals throw this over to QA in a near to final form to do a full pass, find issues, fix them and then rinse and repeat. This approach can no longer be an option as you could be releasing daily, weekly or monthly to an ever quality conscious market and this affects all content delivery aspects from art assets to localisation.
"QA has to become a key partner in the earlier stages of planning and to also provide the whole team with the tools, coaching and mentorship to be able to make sure each sub-component is the best it can be and to identify problems closer to the time of creation. For example, when a feature is in the design phase, the QA team already provides Testing Notes to the team to keep them aware of possible edge cases and connected systems that could be affected, this enables all the development partners in the team to be already aware of potential failure points when implementation happens.
"GaaS also means that you need to build a good automation framework to handle a lot of the functional tests which were previously handled manually, this enabled the QA team to make better use of their limited time scope with the product.
"This is a dynamic shift from back in the days when QA was not active in the development process and couldn't impact build pipelines and processes."
A part of that shift has seen the involvement of customer service and community management in the QA process. These frontline departments are dealing with customers live, spotting problems, listening to feedback and then passing it along to the development team and their testers. It's why Game Quality Forum Europe has introduced community management tracks to this year's conference and inviting them to attend.
"As product releases happen much more frequently due to the GaaS model, it means that QA and CM/CS will need to get more and more connected regarding feedback loops and tasks," Hill explains.
"Our customers are the ones that we make our products for, and their opinion on upcoming product changes are vital, and they are becoming more and more involved with the complete development process.
"For example, we have a product that releases daily to their beta servers which are accessible to our customer base, QA and CM then coordinate on various aspects that need to have feedback and functional coverage and then the community helps us gain this valuable feedback.
"We're also seeing that players are wanting to be more active in the development process and its amazing to see this kind of dedication from our player base. Because of this we are constantly aligning with our CM partners on how we can enable the players to have the greatest impact here."
Hill concludes: "I'm really looking for meeting the new teams joining the [Game Quality Forum] conference from the community management and customer service fields, and seeing more of their point of view and what we can do to improve the relationships there.
"I'm also looking forward to see how we as a industry have evolved from the discussions last year. We are all facing the same challenges and opportunities and its never been a better time to exchange knowledge and to grow."
Game Quality Forum Europe takes place June 26th - 28th. For more information, click here.