How FIFA can score with mobile users
Mike McCabe, EA's head of emerging markets for the title on success, sales and half time data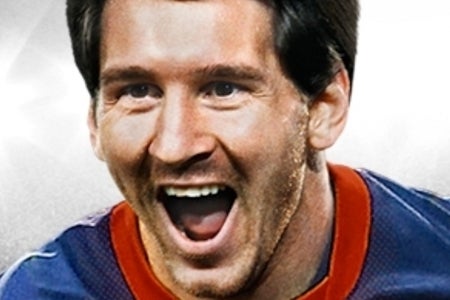 FIFA 13 has smashed sales records and charts on console, but a part of its success that's seen less attention is the mobile side of the franchise. Mike McCabe, senior director for FIFA in emerging markets, explains why scoring goals on your phone is now a crucial part of that business.
"There are definitely people who use [FIFA on mobile] as their primary gaming platform," he told GamesIndustry International.
"As a result we need to be able to give them a very deep and rewarding experience. There are other people who use it as an extension, and that's probably the innovation this year for us, not just providing the depth but also the connection and the extension."
McCabe also reveales that on launch weekend FIFA 13 on iOS, which costs £4.99, saw users averaging seven sessions a day, and spending between 30 and 40 minutes on each visit.
"Equally, there were people playing well over three hours. And obviously connecting that device to a power source, because the battery wouldn't quite make it."
McCabe reiterates that the idea of the iOS game acting as just a side dish to the triple-A console title was no longer a reality.
"In some cases these are new consumers who have never experienced FIFA before, so this is maybe their first experience, and they may choose to progress onto other platforms. However there's also a group of people whose lifestyle has maybe changed and they don't have the option to sit and play a console at home in the living room anymore."
The growth of the franchise has accelerated faster in the last five years than at any other point in its history, and the focus for McCabe now is connecting the different elements of that franchise. Key to that is the Origin account, providing friction free connection, and serious attention to data.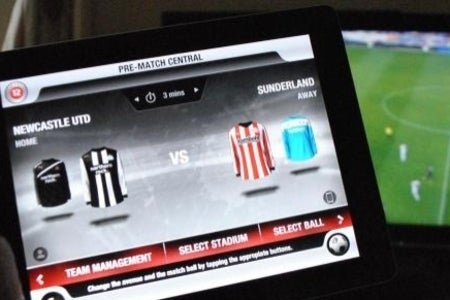 "We have something called the Football Business Analytics Group within FIFA where we're constantly evaluating the way that people are playing the game, the things that work, the things that don't work, and we take those learnings and then we share them across all of the different platforms."
The Football Business Analytics Group was able to show, for example, that during last year's UEFA European Football Championships there were huge spikes in play online at half time and after the final whistle.
"It really demonstrated to us so clearly how integral the link between the real world and the video game world for FIFA is for us, and the importance of authenticity."
In the future we can expect to see FIFA on more mobile platforms, "we look at other technologies that maybe streamline our development process, enable or facilitate us to be visible on platforms that we're not at the moment," and the franchise becoming not just a game, but a service.
"We are now looking more and more every year with FIFA as a franchise as being something you can consume on any platform," added McCabe.
"And it's important that that experience is unified against all those different platforms. We can't do everything that we want at the moment, we've made a big step in bridging EA Sports Football Club between the console and the iOS platform, but obviously next year we want to evolve that experience."