Homophobia, sexism, racism reduced to 2% of League of Legends matches
Riot Games social systems designer says abusive behaviors have been deeply curtailed through collaboration with players and academics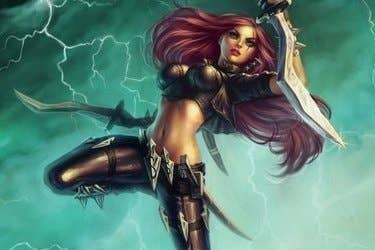 Riot Games has been researching its League of Legends player community for years, trying to understand and eliminate toxic behavior for the benefit of everyone. In a recent post on Re/code, Riot lead game designer of social systems Jeffrey Lin shared some of those insights.
"Our team found that if you classified online citizens from negative to positive, the vast majority of negative behavior (which ranges from trash talk to non-extreme but still generally offensive language) did not originate from the persistently negative online citizens; in fact, 87 percent of online toxicity came from the neutral and positive citizens just having a bad day here or there," Lin said.
To help address the negative behavior, Riot implemented a "Tribunal" system where players could report each other for negative acts, and other players would review each case and vote on whether the behavior in question was acceptable or not.
"These cases were public, so players could see and discuss the behaviors, and the results were inspiring," Lin said. "The vast majority of online citizens were against hate speech of all kinds; in fact, in North America, homophobic slurs were the most rejected phrases in the English language. It turns out that people just need a voice, a way to enact change."
After having collected 100 million such reports, Riot began collaborating with academics and scientists to create a machine-learning system to detect questionable behaviors and offer a customized response to them based on how players voted in comparable Tribunal cases, whether it be a punishment for toxicity or an incentive to behave better.
"As a result of these governance systems changing online cultural norms, incidences of homophobia, sexism and racism in League of Legends have fallen to a combined 2 percent of all games," Lin said. "Verbal abuse has dropped by more than 40 percent, and 91.6 percent of negative players change their act and never commit another offense after just one reported penalty. These results have inspired us, because we realize that this isn't an impossible problem after all."
He added, "Is it our responsibility to make online society a better place? Of course it is, for all of us. It is our society. As we collaborate with those outside of games, we are realizing that the concepts we're using in games can apply in any online context. We are at a pivotal point in the timeline of online platforms and societies, and it is time to make a difference."