HMV sells G-A-Y shareholding
Troubled retailer sheds bar and nightclub stake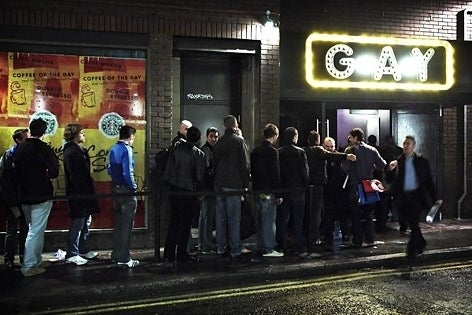 Administrator Deloitte has confirmed that UK retailer HMV has sold its shares in the G-A-Y Group Limited, which owned the G-A-Y and Heaven nightclubs.
"We are pleased to have completed the sale of HMV's shareholding in G-A-Y to the natural purchaser of this stake so shortly after our appointment," said joint administrator Rob Harding.
"This will benefit the creditors of HMV and we wish Mr Joseph the best in the beginning of a new era for G-A-Y."
The majority shareholding was purchased by Jeremy Joseph, the founder of and other shareholder in G-A-Y Group Limited.
"HMV made a strategic decision to sell certain businesses which included the sale of their shares in G-A-Y almost a year ago," he said.
"I am delighted to have acquired 100 per cent ownership of the business that I founded 20 years ago and to have secured the future of my 200 employees."
On Thursday HMV made 190 redundancies across its head office and distribution network, and had to face the wrath of an angry employee (since identified as Poppy Rose Cleere) on its Twitter account.