HMV secures trade agreements with suppliers
Retailer will still be able to stock latest releases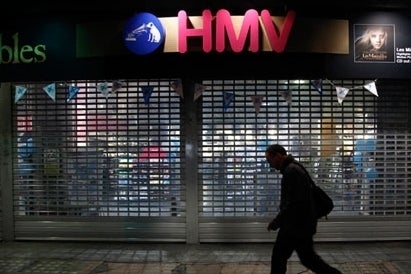 HMV administrators Deloitte have promised the chain will continue to stock new releases, after trade agreements have been reached with the majority of the retailer's suppliers.
"We are pleased that these agreements are now in place, allowing us to replenish stock and bring in new titles. The support of suppliers over the past few weeks has been significant and these agreements demonstrate their ongoing commitment to supporting HMV," said Deloitte's Nick Edwards.
"Good progress has been made to date and we have received a positive level of interest in the business. Discussions are progressing with a number of parties interested in both the business as a going concern and individual assets despite the high fixed cost base associated with a store network. Landlords have been generally flexible and supportive and we hope to continue working closely with them to restructure the business and seek to secure its future."
It's good news in what has otherwise been a fairly painful administration process for the high street retailer. The company is in the process of closing 66 stores, and in addition there have been 190 redundancies across head office and distribution operations. Recent reports suggest HMV is to close all of its 16 stores in the Republic of Ireland, with 300 job losses as a result.