HMV and Microsoft raise £19,000 for cancer charity
Koch Media, Warner Bros, and The Guardian take part in retailer's 5-aside Soccer Challenge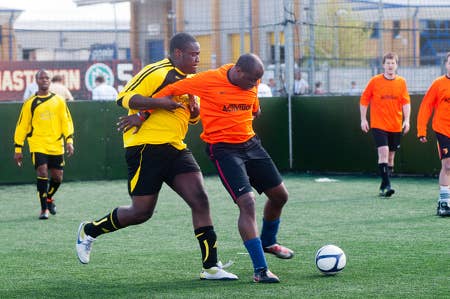 HMV and Microsoft have raised over £19,000 for the Teenage Cancer Trust, thanks to a 5-aside Soccer Challenge at Wembley.
"We're incredibly moved by the wonderful generosity of all the participating companies and individuals, not just in terms of the financial and product support they give each year, but for their time also, which is an equally valuable commodity," said Gennaro Castaldo, HMV's head of press and PR.
Koch Media, Warner Bros, and The Guardian were among the teams involved, with Sony Music winning the tournament.
"Particular special thanks must go to Microsoft, however - they've supported this event for some 20 years now, in the process helping to raise well over £250,000 for our nominated charities through their sponsorship, which is a staggering total and incredibly generous of them."
"In so doing they not only help to raise awareness for charities such as Teenage Cancer Trust, and the critical work that they do, but they also help to create a wonderful football fun day out for many of our leading music, film, games and technology companies."