Hitman can't kill COD in UK charts
And it's disappointing news for Epic Mickey 2, Family Guy and PlayStation All-Stars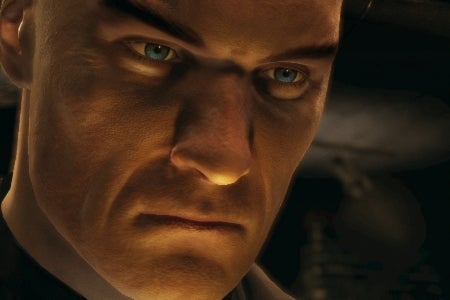 Agent 47 might be good, but even his slaying skills were no match for Call Of Duty: Black Ops II, which hung on at number one in the UK software chart this week despite an 81 per cent drop in sales.
Hitman Absolution had to settle for entering the chart at second place, but did become the most successful Hitman launch so far, beating its rival Hitman Blood Money with almost three times the sales.
LEGO Lord Of The Rings went in at 6. The news for other new entries wasn't quite so good, with three major releases failing to even make it into the top 30. Disney Epic Mickey 2: The Power Of Two entered at 34, closely followed by Family Guy: Back To The Multiverse at 35. Sony's brawler title PlayStation All-Stars Battle Royale could only manage number 38.
Ukie Games Charts provided courtesy of GfK Chart-Track.
| Last Week | This Week | Title |
| --- | --- | --- |
| 1 | 1 | Call of Duty: Black Ops 2 |
| New entry | 2 | Hitman Absolution |
| 3 | 3 | FIFA 13 |
| 4 | 4 | Assassin's Creed 3 |
| 2 | 5 | Halo 4 |
| New entry | 6 | LEGO Lord Of The Rings |
| 7 | 7 | Just Dance 4 |
| 5 | 8 | Skylanders Giants |
| 6 | 9 | Need For Speed Most Wanted |
| 14 | 10 | Dishonored |
| 11 | 11 | WWE '13 |
| 13 | 12 | Moshi Monsters: Moshling Theme Park |
| Re-entry | 13 | UDraw Studio: Instant Artist |
| 20 | 14 | Resident Evil 6 |
| 10 | 15 | Football Manager 2013 |
| 18 | 16 | New Super Mario Bros. 2 |
| 12 | 17 | The Elder Scrolls V: Skyrim |
| 19 | 18 | Medal Of Honor: Warfighter |
| Re-entry | 19 | F1 2012 |
| Re-entry | 20 | Wonderbook: Book Of Spells |